For going on a dozen years, The Pixel Project has worked at the intersection of social media, pop culture, the arts, journalism, activism, and new technologies to shine a light on the the many ways violence against women (VAW) affects the lives of women and girls in communities and cultures worldwide.
Blogging is one of the major pillars of our social media-driven, awareness-raising and educational work. More than any other social media platforms that we use, blogging empowers us to present in-depth articles, op-eds, and interviews that go beyond the soundbites. As we grow as an anti-VAW organisation, we have gradually focused our blogging efforts on interviews to help activists, allies, and survivors tell their stories and share their ideas with others first-hand. 
In 2020, we marched on with our annual interview-format blogging campaigns and one special edition interview series: 
Our long-running monthly Inspirational Interview series

highlighting the excellent but little-known work of many anti-VAW activists and organisations from around the world

The Voices of Dads Against VAW interview series

which is the continuation of our "30 For 30" series –  a platform for dads worldwide to speak out about sexism, misogyny, and violence against women in the gaming community and industry.

The Read For Pixels blog interviews

featuring in-depth interviews with authors taking part in our Read For Pixels campaign.

The Coronavirus Interviews (Special Edition)

featuring short conversations with anti-VAW activists and advocates about how their ideas for continuing anti-VAW work during the Coronavirus pandemic.
Together, these interviews form an inspirational tapestry of ideas, stories, and calls-to-action from remarkable individuals, communities, and allies that are at the front lines of bringing the change that is so desperately needed to end VAW.
As the Coronavirus pandemic has made 2020 such a uniquely challenging year, the sixteenth article in this list includes a list of suggestions from The Pixel Project and other anti-VAW organisations, activists, and advocates on how neighbours can help domestic violence victims while navigating the strict and necessary rules for keeping COVID-19 at bay.
If you have missed any of our blog interview campaigns this year or are new to The Pixel Project's work, this selection of this year's 16 best Pixel Project blog interview articles of 2020 will be a great starting point. We hope that the stories we share here motivate you to join the effort to end VAW.
It's time to stop violence against women. Together.
Written and compiled by Regina Yau. Introduction by Regina Yau.
---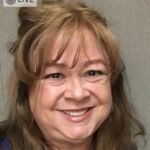 Bea Cote is the Founder and Executive Director of IMPACT Family Violence Services, a North Carolina-certified abuse intervention program for men aged 16 and above who acknowledge or have been found to have abused, coerced or controlled their partners or former partners, as well as Step Up to Family Safety. She has worked with abusers for over 25 years and her work is nationally recognised. Bea trains clinicians on identifying, treating, and referring when domestic violence (DV) is present. When asked about what people can do to help DV victims during the ongoing Coronavirus pandemic, she said: "I would suggest making a list of friends who may be vulnerable and make a point to check in on them on a regular basis. If you suspect someone is at risk, set up a safe word or phrase or action: for example, messaging you to ask how **** is doing when you know no such person. And clarify what they want you to do if they send that signal. It's important to be present and aware. Don't let your friends just disappear; that may be a sign that they're being isolated."
Brian Anderson is the father of two spirited daughters and the co-founder of Fathering Together, a global initiative to bring fathers together through storytelling, educational opportunities, and community. Prior to Fathering Together, Brian worked with college men to understand masculine privilege and devise strategies to be allies for women and girls. When discussing what can be done to end violence against women and girls, he said: "It sounds easier than it really is, but the best way to end VAW for good is to educate fathers about the importance of their role within the family and society. We must empower them to treat their daughters with love and respect and to teach their sons to view women and girls as equals. In this way, children will grow up in an environment they will want to see replicated in their schools, places of employment, and in future dating and social circles too."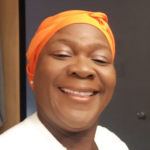 Catherine Sealys is one of the founding members of Raise Your Voice Saint Lucia (RYVSLU). She now serves as president and manages the day-to-day affairs of the organisation. Over the last eight years, RYVSLU has been the only vocal and visible NGO advocating publicly on issues affecting marginalised and vulnerable women and children in Saint Lucia. During her interview with The Pixel Project, she talked about why men play an important role in stopping violence against women: "We desperately need to encourage men to actively stand against violence against women while also interrogating how rigid gender roles negatively impact their own lives. Men are not born violent; they are conditioned by society's image of masculinity. It is time that men question the image and break out of it. We cannot expect women to become empowered without also sensitising and transforming how men behave. They must work hand in hand."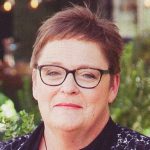 Dr. Ang Jury is the chief executive of Women's Refuge. She has worked in the domestic violence arena for over 20 years, beginning in the 1990s at Palmerston North Women's Refuge. In addition, she has been instrumental in the development of cross agency collaborations both regionally and nationally. Her history through the 1990s also involved teaching, researching, writing and speaking in areas of gender and domestic violence while completing doctoral research (an exploration of the role of shame within abusive relationships) at Massey University. When discussing how men and boys can help stop violence against women, she said: "Many of the opportunities for men and boys to contribute to culture change happen at home and in their immediate social groups — challenging sexist behaviour, challenging the normalisation of harmful gender roles, and challenging patterns of behaviour that are controlling or coercive is ultimately the most effective way to reduce men's violence against women."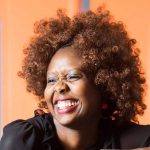 Dr Kathomi Gatwiri, is a co-founder of Counting Dead Women – Kenya, a Facebook page that records every woman's murder reported in the Kenyan media. She is an African-Australian academic and trauma researcher and the author of African Womanhood and Incontinent Bodies. She is also a senior lecturer teaching social work and social policy at Southern Cross University in Australia. In 2017, Dr. Gatwiri was named "Young Kenyan of the Year" and in 2019 was awarded the "Early Career Research" award for her excellence in research on childbirth trauma amongst African women. When discussing how men and boys can help stop violence against women, she said: "One thing I feel very strongly about is that we should avoid as much as possible individualising the issue of violence against women. The discourse of individual 'bad men' being the only ones that kill women needs to be used with caution. It leads to the assumption that only evil and pathologically dangerous men are capable of harming women, which is false. The majority of women are harmed by men they know, admire, respect, have coffee with, work with, and raise families with. Also the response that women need to be rescued by "good men" is still another way of fraternising with the patriarchy and completely individualises a social and systemic problem. Yes, it's one thing to hold individual men accountable, but it doesn't resolve the systemic and attitudinal nature that underpins the issue of violence against women."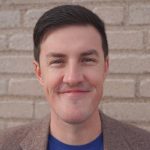 Kyle C. Ashlee, Ph.D., is a writer, educator, and stay-at-home dad located in Minneapolis, Minnesota. He received his doctorate of Educational Leadership in 2019 after working in higher education for over a decade. His research interests include fatherhood, college men and masculinities, and critical whiteness studies in higher education. When talking about what fathers can do to help stop violence against women, he said: "Assuming that violence against women is a 'women's issue' allows men to continue ignoring the ways that living in a world with violence is harmful to everyone, including men. Some people refer to this as the idea of 'Toxic Masculinity' or the ways that traditional ideas of masculinity cause men to engage in behaviour that is harmful to themselves and others. […] I don't like the term 'Toxic Masculinity' because it assumes that there are 'good men' and 'bad men'. This dualistic way of thinking only perpetuates the problem because it continues to divide us. The reality is, all men are socialised in a culture of patriarchy and male dominance. If men are going to engage in feminist movements, we need to first understand how feminist outcomes are good for women, and for men."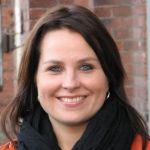 Jenni Tuominen, is the Managing Director of MONIKA (Multicultural Women's Association, Finland), a nationwide multicultural women's non-government organisation (NGO) that promotes the equality and inclusion of immigrant women in Finland and prevents violence against women. She has worked for over 17 years to prevent violence and discrimination against women, with a focus on migrant women. She has experience in establishing and organising low-threshold and crisis services for women, including victims of human trafficking and honour-related violence. When asked how violence against women can be eradicated, she said: "We need to invest in improving the equality of women and increasing the social participation of women around the world. Through these improvements, we can move towards eliminating violence against women. Lately there has been a global backlash to women's rights, but it won't stop us — it will empower us to keep taking action."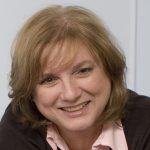 Author of twenty books and counting, Jennifer is the acclaimed author of Anyone But You, Maybe This Time, Crazy For You, and Agnes and the Hitman. Her writing spans romance fiction, literary criticism, miscellaneous articles, essays, novellas, and short stories. She is also the editor of three essay anthologies. When talking about her experience as a single mother who both raised a daughter and taught boys in high school, she said: "Teach your daughter not to be a lady. I was a single mom, and we're notorious for the hit-him-in-the-nose approach to harassment. One of my proudest moments as a mother was when my daughter threw a party (with my permission, I was out of town) and a tough-guy classmate showed up drunk and demanded to be let in. She threw him off the porch. […]I've never raised boys, but the boys I taught in junior high and high school who were the good guys knew that girls were human beings, not targets. It's not a tough lesson to teach: basic humanity."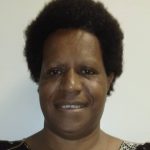 Konnie Yoifa is the Port Moresby Operations Director of the Belisi PNG Initiative case management centre and safe house, both operated by Femili PNG.  She worked as a nurse until 2008 when she decided to take up the challenge and work in mental health counselling with Medecins Sans Frontieres (MSF). She has been with Femili PNG since 2014, working as a Child Protection Officer. In 2019, she transferred to Port Moresby when Femili PNG set up operations there, starting as a Case Work Manager and then Operations Director for that office. When discussing what is needed to end violence against women for good, she said: "In my opinion, ending violence for good will be challenging. Different people have different attitudes and behaviours. Firstly, it begins with those of us who are parents. We should start teaching our children to have respect for people, regardless of who they are, whether they are female or male. And if there are any cultural practices or beliefs that promote violence, we must do away with them. Otherwise, these practices or beliefs will only be used as an excuse to continue the violence."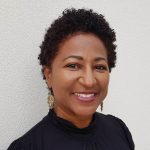 Laurie Shiell is the Executive Director of the Centre Against Abuse (CAA), an agency she has led since 2008. She has a Bachelor's in Psychology and a Master's in Educational Psychology. Along with leading CAA, Laurie is also the key awareness trainer in Bermuda on domestic abuse and sexual assault. CAA is the leading agency in Bermuda for providing services to adult survivors of domestic abuse and sexual assault, and provides community awareness and training on these topics. When discussing what people can do to help domestic violence victims whilst in the midst of the Coronavirus pandemic, her suggestions include "Video call them so you can see them and see that they are okay" and "If you have a free apartment, consider offering it to a survivor if they need a space to go to."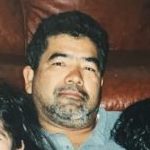 Sergio Herrera is a dad of two children and was born in Mexico City into a family of seven sisters and four brothers. He started working in odd jobs at six years old and moved to the United States in 1989 where he worked as a baker assistant and assistant painter. A decade later, he founded his own painting business. When asked what fathers can do to help end violence against women, he said: "We need to change the stereotype of a woman in media, in the world as an object. That she has to be skinny or provocative to sell products, as seen on product advertisements. And to end the idea that women's only responsibility is to bear children, and be in the home. The entire household responsibilities need to be shared by both parents, and not just the women – to show the boys at an early age that this responsibility also involves them. Right now, in Mexico, sexual assault investigations are improving – for example: shifting the blame away from the female victims – because the women are fighting for their rights. However, men need to be involved as well – from the very beginning."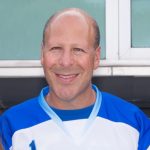 Stuart Rudner is an employment lawyer and mediator helping individuals and organisations to understand their rights and obligations in the workplace. As part of his work, he helps to address issues of harassment and sexual harassment in the workplace. He is also the father of a son and a daughter. When discussing how dads can help end violence against women and girls, he talks about how his father's egalitarian and respectful approach to everyone influenced the way he raised his kids: "This is not an issue that we discuss regularly but, like I said with respect to my father, it is part of the message that Nathalie (my wife) and I have tried to convey to our kids since they were toddlers. Everyone is to be treated with respect, and you are not only responsible for your own actions, but if you see someone else bullying or harassing another person, you have an obligation to do something about it."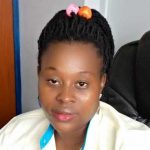 Tumukunde Loyce is a Ugandan social worker and a specialist in women's health. She is the Executive Director of Youth Fraternity for Change (YFC-Uganda), a young women not-for-profit organisation formed to mobilise, organise, and empower women and girls to overcome violence and inequality. She has been instrumental in ending child marriage and sexual violence in western Uganda. Ms Loyce was recognised as a regional woman human rights defender in 2019 because of her involvement in defending the rights of young women and girls. When discussing how violence against women can be eradicated, she said: "I believe that if more efforts are put towards girls' education while mainstreaming curriculum about VAW, we shall raise a generation of men and women respecting gender equality, human rights and, most importantly, stopping VAW.  I believe we should also centre men and boys at the heart of efforts to end violence against women. Men and boys are perpetrators of VAW, and centring them as change agents can spill over to other men and boys to take personal responsibility to end violence against women for good.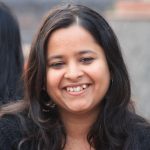 Urvashi Gandhi is Breakthrough's Director for Global Advocacy. Throughout her 15 years with Breakthrough, she has developed and implemented regional, national, and international program strategies and programs on women's rights, prevention of gender-based violence, sexual and reproductive health rights, adolescent empowerment, engaging men for gender equality, and HIV/AIDS. When talking about Breakthrough's work during the Coronavirus pandemic, she said: "We have developed a number of digital information materials describing how bystanders can intervene if they hear sounds of violence coming from someone's home in their locality. We have also curated a list of helpline numbers from across India where people can reach out for support in case they face violence. […] We have also been trying to host and contribute to many of the online conversations happening on the issue as part of a learning process into how partner organisations are adapting to the changing needs of the current environment."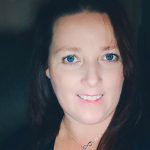 Valerie Barter is the Executive Director of Violence Prevention Avalon East, an alliance that spans the Eastern Avalon region of Newfoundland and Labrador in Canada. She is a strong feminist, intimate partner violence (IPV) survivor, and long-time advocate for abused women, children and IPV survivors of all genders. Born and raised in Petty Harbour, Newfoundland, Valerie has worked in the nonprofit sector for 20+ years, including various women's shelters, the St. John's Status of Women Council, and as Executive Director of Planned Parenthood-NL. When speaking about whether it would be possible to end violence against women and what it would take to do so, she said: "Decades of mobilising by civil society and women's movements have put ending gender-based violence high on national and international agendas. Challenges remain, however, in implementing these laws, limiting women and girls' access to safety and justice. Not enough is done to prevent violence, and when it does occur, it often goes unpunished. We ALL need to continue to fight for services and a justice system that is fair."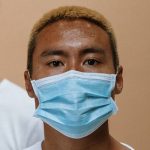 With at least a quarter of the world currently under lockdown to curb the wildfire spread of the coronavirus pandemic – many domestic violence victims are in the even more intolerable situation of being isolated at home with their abuser. With most people in isolation and domestic violence organisations stretched to the limit by a massive spike in violence, neighbours and communities are now on the frontline of helping women and children in abusive households. If you are an individual or community looking for ways to help domestic violence victims during the pandemic, this list offers some actionable ideas you can take. Depending on individual circumstances, not all of the suggestions may be suitable or applicable for you or the victim you are helping, but we hope that this will be a useful starting point.
---
Photo Credits:
Bea Cote – Courtesy of Bea Cote and IMPACT Family Violence Services
Brian Anderson – Courtesy of Brian Anderson and Fathering Together
Catherine Sealys – Courtesy of Catherine Sealys and Raise Your Voice Santa Lucia
Dr Ang Jury – Courtesy of Women's Refuge New Zealand
Dr Kathomi Gatwiri – Courtesy of Dr Kathomi Gatwiri
Dr Kyle Ashlee – Courtesy of Dr Kyle Ashlee
Jenni Tuominen – Courtesy of Jenni Tuominen and MONIKA
Jennifer Crusie – Courtesy of St Martin's Press
Konnie Yoifa – Courtesy of Femili PNG
Laurie Shiell – Courtesy of Laurie Shiell and the Center Against Abuse
Sergio Herrera – Courtesy of Sergio Herrera
Stuart Rudner – Courtesy of Stuart Rudner
Tumukunde Loyce – Courtesy of Tumukunde Loyce and YFC-Uganda
Urvasi Gandhi – Courtesy of Breakthrough India
Valerie Barter – Courtesy of Violence Prevention Avalon East
Photo by cottonbro from Pexels