Welcome to the Giving The Devil His Due "Meet The Panellists" section where you can learn more about the authors, audiobook narrators, and editors who will be taking part in the launch panel sessions for the Giving The Devil His Due Audiobook Launch Panel Sessions.
They support the cause to end violence against women. Do you?
It's time to stop violence against women. Together.
---
The October 2022 Panels
From Page to Performance: Breaking the Silence Around Domestic Violence through Audiobooks
Author Kelley Armstrong, audiobook narrator Stephanie Cozart & audiobook producer Andy Paris will be discussing how audiobooks can enhance the power of speculative fiction and storytelling to break the silence around violence against women and girls.
Kelley, Stephanie, and Andy will be attending the panel session at 8.30pm ET, on October 1st, 2022 (Saturday) 
Kelley Armstrong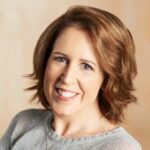 KELLEY ARMSTRONG believes experience is the best teacher, though she's been told this shouldn't apply to writing her murder scenes. To craft her books, she has studied aikido, archery and fencing. She sucks at all of them. She has also crawled through very shallow cave systems and climbed half a mountain before chickening out. She is, however, an expert coffee drinker and a true connoisseur of chocolate-chip cookies.
Learn more about Kelley at http://www.kelleyarmstrong.com/. You can follow her on Twitter at @KelleyArmstrong
Stephanie Cozart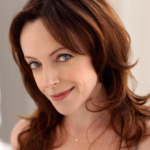 STEPHANIE COZART loves telling stories. She is an actor, audiobook narrator, teacher, director, and coach. She has appeared on film and TV and onstage in NYC and in major regional theatres all over the country. She is a proud member of SAG-AFTRA and Actors Equity. Her all-time favorite role in life is being a mom.
Andy Paris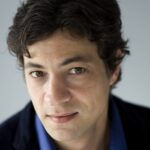 ANDY PARIS is an Emmy-nominated writer, a director, and an actor. His most recent play, which he co-wrote with Anushka Paris-Carter and directed Off-Broadway, is called Uncommon Sense. Andy has also had a career in audiobooks spanning more than 30 years, and now owns Voiceworks Audio, an independent audiobook, podcast, and voiceover production house. He is currently based in Winston-Salem, where he is the Assistant Professor of Devised Theatre at the University of North Carolina School of the Arts.
---
No More Boys Being Boys: The Power of Audiobooks to Deal with Toxic Masculinity & Misogyny through Storytelling
Author Kaaron Warren, audiobook narrator Samuel Roukin and editor Rebecca Brewer will be discussing how audiobooks can enhance the power of speculative fiction and storytelling to deal with toxic masculinity, misogyny, & violence against women.
Kaaron, Samuel, and Rebecca will be attending the panel session at 6.00 pm PT, on October 1st, 2022 (Saturday). Link forthcoming.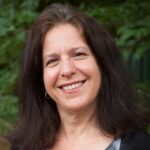 Shirley Jackson award-winner KAARON WARREN published her first short story in 1993 and has had fiction in print every year since. She was recently given the Peter McNamara Achievement Award and was Guest of Honour at World Fantasy 2018, Stokercon 2019 and Geysercon 2019. She has published five multi-award-winning novels (Slights, Walking the Tree, Mistification, The Grief Hole and Tide of Stone) and seven short story collections. Her most recent book is the novella Into Bones Like Oil.
Learn more about Kaaron at https://kaaronwarren.wordpress.com/. You can follow her on Twitter at @KaaronWarren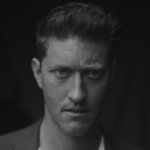 SAMUEL ROUKIN is an award-winning audiobook narrator and voice-over artist. With multiple book series under his belt, Samuel is fast becoming one of the most sought-after narrators in the industry who is trusted by authors such as Danielle Steel, Anne Perry, Christopher Ruocchio, and Vashti Hardy. As an actor Samuel is best known for his role as the villainous John Graves Simcoe on AMC's TURN: Washington's Spies, and the iconic character of Ghost in Call of Duty.  On TV he can be seen in Agents of Shield, The Librarians, and The Magicians. His films include Jane Campion's Bright Star and David Yates' Harry Potter and the Deathly Hallows. He also wrote, directed, and produced The Break, a semi-autobiographical film about a DJ, winning The Audience Award at Richmond International Film Festival.
Learn more about Samuel at https://www.samuelroukin.com/. You can follow him on Twitter at @SamuelRoukin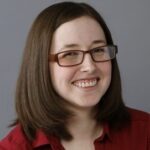 REBECCA BREWER is a freelance editor specializing in science fiction, fantasy, horror and LGBTQ+ fiction at Brewer Editorial Services. Previously she was an editor at Ace/Roc under Penguin Random House. She is the editor of Giving The Devil His Due, The Pixel Project's 1st charity anthology.
Learn more about Samuel at https://www.brewereditorialservices.com/. You can follow her on Twitter at @RebeccaTheGeek