Welcome to The Pixel Project's Testimonials page where you can read about what our volunteers, partners, supporters, donors, and survivors of Violence Against Women (VAW) have to say about our work to get individuals and communities worldwide to take action to stop VAW wherever they are in the world.
It's time to stop violence against women. Together.
—————————————————————————
Survivors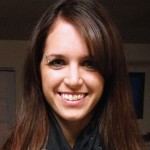 "As a survivor of violence against women, I was immediately moved by the work Pixel Project does, as they are a nonprofit working toward not only an important cause to me personally but worldwide. The helplines, the quality information, the volunteers – they all speak volumes to what a small group of people can do toward changing the way we view violence against women."
– Ashley Sapp, Survivor and Pixel Project Volunteer
—————————————————————————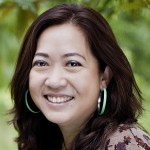 "I truly believe in the power of knowledge and peer support when it comes to overcoming one's hurdle in life. The Pixel Project's goals and objectives for the cause to end violence against women is something I could relate to, being a survivor and now a strong advocate for the same cause. Having known this organization has helped empowered myself as a woman, encouraged my peers to speak out for the cause and help those who are in need."
– Asther Lau, Survivor and Photographer at Asther Lau Photography

————————————————————————-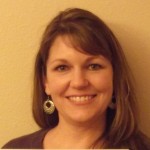 "The Pixel Project is an amazing organisation bringing awareness to violence against women. Growing up in a home where there was abuse I know first hand how terrifying it can be. Sometimes the victims are too scared or don't know where to turn for support and help. The more aware we are the more we can help those in need."
– Catherine Pierce, Survivor
————————————————————————

"The Pixel Project is a pivotal organization in the movement to stop violence against women. Through the best of modern technologies and social media, The Pixel Project is a powerful force in bringing global awareness, discussion and action to stop violence against women. As survivors of violence, it is important for us to be empowered and supported by organizations, not disempowered, the Pixel Project does just that. I know they are a source I can trust."
– Dorothy Johnson-Laird, Survivor, Activist, Journalist and Social Worker
————————————————————————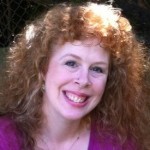 "Project Empowerment has supported The Pixel Project since the early stages, because of its bigger message. Violence against women isn't just a household issue, it is a community issue, a global issue. It will take all of us to help shift the thinking from it being tolerated and ignored, to voices rising up and saying NO. All healing and empowerment begins from within and it starts with you and me."
Kathleen Milliken, Survivor & Founder of 'Project Empowerment'
————————————————————————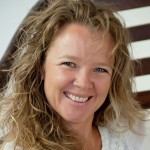 "I was introduced to The Pixel Project through the Denver based National Coalition Against Domestic Violence in 2009. I continue to support this web 2.0 global organization through social media because they are working on an international level, by using new ways of activism to end violence against women. Having lived in Africa, Indonesia, Europe and the United States, I feel The Pixel Project serves to connect all nations in the fight to eradicate violence against women."
– Kim Poppleton, Survivor and Anti-Violence Against Women Advocate
———————————————————————–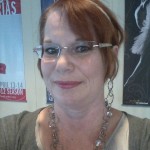 "I am so proud to be associated with this organization. The work The Pixel Project does is so necessary and it saves lives every single day. Tweeting helplines for every country and the Pixel Project team tirelessly promoting the fight to end violence against women makes this an essential organization for women everywhere."
– Raeanne Furfaro, Survivor and Pixel Project Volunteer
Pixel Project Partners

"We've been honored and blessed to be a strong voice for the The Pixel Project for nearly 2 years. We admire their courage and persistence to create great campaigns to stop violence against women around the world and we are proud to be able to use our platform to spread the message."
– AHMIR, YouTube's #1 R&B group and The Pixel Project's YouTube Music Ambassador
————————————————————————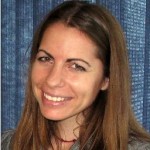 "I'm always impressed by how the Pixel Project team works tirelessly, 24 hours a day, 7 days a week, to bring attention to the issue of violence against women through online campaigning. I think one of the most important actions they do is use social media to continually share local help-lines and resources for survivors in every part of the world."
– Holly Kearl, Founder of 'Stop Street Harassment'
————————————————————————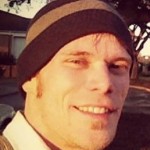 "The Pixel Project is a great source for educating and raising awareness around the issue of violence against women; which we all have a stake in ending."
– Jeremy Flowers, Co-founder of 'Step Up' and Male Ally
————————————————————————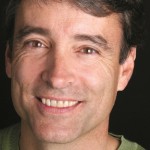 "The Positive Music Association is proud to partner with the Pixel Project to help stop violence against women worldwide. It's a great example of what can get accomplished when people and organizations work together to make a positive difference in the world."
– Scott Johnson, Founder and Executive Director of the Positive Music Association

————————————————————————-
We've admired the work of The Pixel Project for years now – their tireless volunteers and founder Regina Yau's endless dedication to the cause. We've had the honour of working with them on co-hosted online activities to encourage discussion around issues relating to violence against women. Since its inception, The Pixel Project has helped ensure that we do not forget the roles we need to relentlessly perform to end all forms of violence against women.
–Radhika Takru, Digital Media Associate at Breakthrough/Bell Bajao
————————————————————————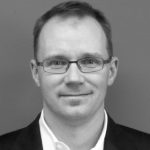 "For several years, the White Ribbon Campaign has been partnering with the innovative, determined, and impactful Pixel Project. The Pixel Project, and it's incredible global team of volunteers has worked tirelessly to mobilize people across the world to stand up, speak out, and work towards a future with no violence against women and girls. In that effort we have been so proud to work alongside an organization that includes the positive roles that men and boys can have in achieving that outcome. We need this important, collaborative, dedicated effort to keep pushing the issue on social media. Keep up the essential work Pixel Project!"
– Todd Minerson, Executive Director, The White Ribbon Campaign
Volunteers – Current and Alumni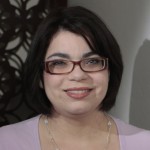 "I have been fortunate to volunteer with The Pixel Project for the past 3 years. Their work is priceless in the fight to end violence against women worldwide. They provide resources, raise awareness and create campaigns to provide funds to organizations worldwide. The Pixel Project's dedication and tenacity has made and will continue to create massive change for women across the globe."
– Alexis Chapman, VP of Flying Monkeys TooBusyGals and Pixel Project Volunteer
————————————————————————–
"I'm proud to support The Pixel Project in its efforts to change the conversation about Violencec Against Women from a women's concern to everyone's concern. The only way to stop violence is to get everyone involved in the solution — and Pixel is leading that conversation in a positive way."
– Bridget Hudacs, Marketing Specialist and Pixel Project Volunteer

————————————————————————–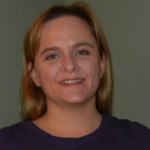 The Pixel Project has accomplished so much good in its first five years—building partnerships between organizations, creating a virtual team of supporters and volunteers from around the globe, devising many innovative ways to share its message and, most importantly, raising awareness of the role men can play in helping end violence against women.
– Crystal Smith, Author and former Pixel Project Editor-in-Chief
————————————————————————–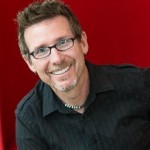 "In this day of social media, there are some who have figured out how to leverage the tools of our time to creatively educate and mobilize action to end violence against women. The Pixel Project is one of those who have it dialed in."
– Evan Grae Davis, Documentary Film-maker of 'It's A Girl' and Video Editor for The Pixel Project

————————————————————————–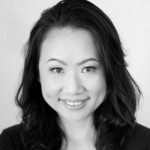 "According to the 2013 report by the World Health Organisation (WHO), 35% of women worldwide have experienced violence one way or another. The percentage may be higher as many cases remain unreported due to social stigma particularly in Asia. My support for The Pixel Project is solid because we need to stand up for women and girls who face violence in their lives."
– Michelle Wong, Photographer at Michelle Wong PhotoArtistry and The Pixel Project's Kuala Lumpur Photographer
————————————————————————–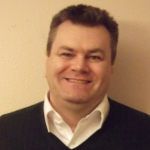 "No violence against women. That statement alone should be obvious and make an organization like The Pixel Project irrelevant. Unfortunately, it's all too real and it transcends race, religion, status and every class of society. I support The Pixel Project because their goal is BIG, to stop all violence against women. A great organization, with great people."
– Tab Pierce, President of Caliber Security Partners and Pixel Project Volunteer
————————————————————————–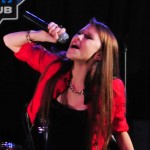 "I can't express myself in enough words to say how proud I am to be one of The Pixel Project's Music For Pixels artistes. It's very inspirational to me how they have pulled together as a team to stand up, fight, and promote globally to end violence against women through social media around the whole world."
– ToRI-LyNN, Music For Pixels artiste and rising YouTube star
Activists and Allies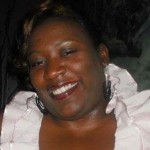 "I don't have personal experience with violence against women but I was raised to believe that love shouldn't hurt and that only the weak have to hurt and tear down others to make themselves seem stronger. I've witnessed the after effects of domestic violence and seen how abuse can affect both people and animals. There is a brokenness and loss of self that derives from this kind of treatment that is so hard to repair. I wholeheartedly support The Pixel Project's efforts to stop this kind of hurt from continuing."
– Erika Street, Anti-Violence Against Women Advocate
————————————————————————–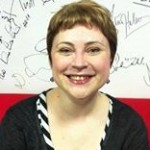 "I am continuously inspired by The Pixel Project's unique vision and creativity in the fight to end violence against women. Their delivery and commitment to highlighting the spectrum of violence has informed and impressed me for years."
– Gail Whitmore, activist and Director of Hollaback! Czech
—————————————————————————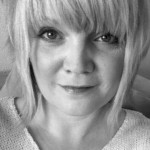 "The Pixel Project is doing great, innovative work to raise awareness for violence against women. Violence is never an answer."
– Hanna Manninen, Public Relations Professional and Pixel Project Supporter
————————————————————————–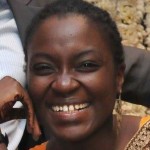 "In a world in which there is still so much ignorance about how pervasive and poisonous violence against women is, I'm so proud to have supported the Pixel Project on raising awareness of the issue. Their work is always innovative, inclusive and progressive and I am certain that these activities and ideas go a long way towards teaching and reaching people. Great work guys! I'm so proud to support your awesome work now and in the future!"
– H Nanjala Nyabola, Rhodes Scholar and Pixel Project Supporter

—————————————————————————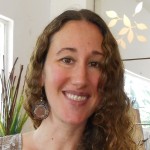 The Pixel Project is unparalleled in its ability to break boundaries and inspire participation in carrying out the task of expanding the anti-violence against women movement. Its thorough and cutting-edge harnessing of social media gains access to the global community, creating new conversations and action.
– Jaime Rothbard, Co-Founder of Public Spectacle
—————————————————————————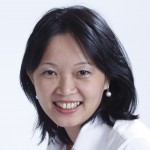 "Women deserve to be honoured and valued for their contribution which is why it breaks my heart to hear of women who are battered and violated simply because they're women. Violence against women is real and it happens to women in all strata of society. If we're here to create a safer world for both men and women, let's end injustice and violence against women. That's why I support The Pixel Project and that's why you should too!"
– Krista Goon, Co-founder and 2014 president of WomenBizSENSE
—————————————————————————
"Because The Pixel Project is a 'first step' organization—geared toward getting people who are new to the cause to start taking action to help end violence against women and girls—their work is very accessible to the average person. Bringing an end to VAW will require the investment and involvement of a much higher percentage of the population, so I appreciate the extensive outreach efforts of The Pixel Project!"
– Lori Day, Co-Founder Brave Girls Alliance and author of Her Next Chapter: How Mother-Daughter Book Clubs Can Help Girls Navigate Malicious Media, Risky Relationships, Girl Gossip, and So Much More
—————————————————————————–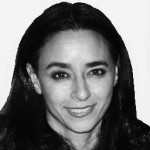 "The Pixel Project's work is crucially important because it's rooted in the understanding that cultural norms inform widespread tolerance and perpetuation of violence against women and children. Engaging people's imaginations and encouraging men to be visibly and integrally involved are the keys to eradicating this violence and shifting these norms. It's great work in this global fight."
– Soraya Chemaly, Feminist writer and activist
—————————————————————————–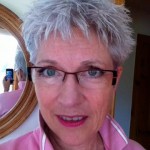 "I've supported the Pixel Project since day one because we all need to work together to end violence against women."
– Susan Macaulay, Creator & Curator, AmazingWomenRock.com
—————————————————————————–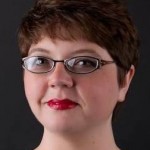 "The Pixel Project is a dynamic and diverse group of individuals doing important work to end violence against women. They are fearless and creative in their endeavors and it is truly inspirational to see their accomplishments. The world is a better place because of their work, and I'm proud to be associated with them. "
– Trace Fleming-Smith, Sexual Violence Program Coordinator, 2nd Chance, Inc.
—————————————————————————–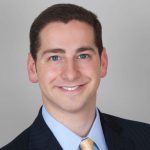 "Violence against women and girls persists as a global epidemic fueled by discrimination, ignorance, fear, and injustice. The Pixel Project, founded and led by the visionary Regina Yau, helps combat such gender-based abuse through innovative, effective online campaigns to raise funds and awareness in support of this cause."
– Dr. Zachary D. Kaufman, Lecturer, Yale University Department of Political Science; Visiting Fellow, Yale Law School; Visiting Researcher, Harvard Law School