Welcome to the Read For Pixels "Meet The Audiobook Narrators" section where you can learn more about the award-winning bestselling narrators who have breathed life into the stories from our 1st charity anthology, Giving The Devil His Due with their stunning performances.
They support the cause to end violence against women. Do you?
It's time to stop violence against women. Together.
---
Alyssa Bresnahan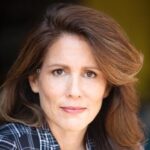 ALYSSA BRESNAHAN is a stage/ film actress and audiobook narrator, living in New York City. She has been seen on Broadway in Network and War Horse and off-Broadway in Napoli Brooklyn, Hamlet, and Measure for Measure. Her film credits include Sollers Point, The Mountain, 27 dresses, and The Wrestler. Alyssa is a long-time audiobook narrator, a multiple Earphone award winner, an Audie Award nominee, and named an Audiophile Golden Voice.
Alyssa is the narrator of The Kindly Sea by Dana Cameron and The Little Thing by Christina Henry.
Learn more about Alyssa at https://www.audiofilemagazine.com/narrators/alyssa-bresnahan/
---
Brian Nishii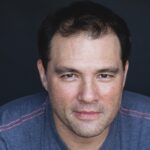 BRIAN NISHII was born and raised in Tokyo. He brings his multicultural and multilingual sensibilities to all of his theatrical, film, and audiobook projects he's involved in. Brian narrated The Heart Principle by Helen Hoang which is an Earphones Award winner (AudioFile Best of 2021 – Romance).
Brian is the narrator of American Murder by Peter Tieryas.
Learn more about Brian at https://briannishii.weebly.com/.
---
Christina Moore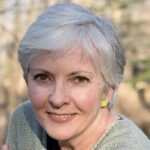 CHRISTINA MOORE has acted in regional theatre and off-Broadway, and now confines her acting to audiobooks, which she has been doing, happily, for 30 years. She has won 15 Earphones Awards, was nominated for Best Female Narrator for "Pretty Birds" by Scott Simon, and has recorded books in almost every genre.  She also works in the Children's Room of her local library.  She is thrilled to be part of Giving the Devil His Due. What a deeply satisfying read!
Christina is the narrator of Hell on the Homefront Too by Stephen Graham Jones and Daughter of Echidna by Nicholas Kaufmann.
Learn more about Christina at https://www.audiofilemagazine.com/narrators/christina-moore/
---
Cynthia Farrell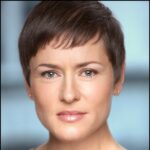 CYNTHIA FARRELL has been a musical theater singer and recording artist all of her life and has been performing off-Broadway since coming to New York to receive her BFA from NYU's musical theater department.  Her award-winning career spans audiobook narration, commercial voiceover and video game voiceover and she has developed a fan base for playing "Catalina" in the Grand Theft Auto game series.  In her audiobook narration, she is known for her portrayal of strong female characters; her uniquely clear, strong, mellifluous singer's tone and diction; and her voice work in both English and Spanish. She has recorded approximately 200 audiobooks spanning all genres.
Cynthia is the narrator of Escape from Pleasant Point by Leanna Renee Hieber.
Learn more about Cynthia at https://www.cynthiafarrellnyc.com/
---
Edoardo Ballerini
EDOARDO BALLERINI is a two-time winner (and three-time nominee) of the Best Male Narrator Award from the Audio Publishers Association, the industry's highest accolade. He is also a two-time Society of Voice Arts Award winner. In a 2020 profile, The New York Times called him "a master in his field… at the forefront of a new kind of celebrity." His 135-hour recording of Karl Ove Knausgaard's My Struggle series, along with an unabridged recording of The Hebrew Bible established Edoardo as one of the most sought-after names in narration. He has narrated over 350 titles. In 2019, he was named a "Golden Voice" by AudioFile Magazine, an honorific bestowed to only 40 narrators in the magazine's 22-year history.
Edoardo is the narrator of The Devil's Pocket Change by Hillary Monahan
Learn more about Edoardo at https://edoardoballerini.com/ . You can follow him on Twitter at @edoballerini
---
Erin Moon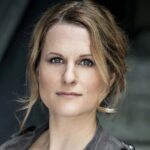 ERIN MOON (aka "Felicity Munroe" for all romance) is a classically trained professional AEA/CAEA/SAG/AFTRA actress and dual citizen of the USA and Canada. She is an award-winning narrator who started her career in Audiobooks as a director (over 200 books) and editor (another 300 at least) between theatre gigs in NYC in 2005. She has been narrating, directing and coaching exclusively since 2009. Erin has narrated 400+ novels for major publishing and audiobook production houses including Penguin Random House, Simon & Schuster, Blackstone, and Voiceworks Audio. She is also a contributor to Apple News.
Erin is the narrator of As We Stand and Pray by Jason Sanford.
Learn more about Erin at https://www.erinmoonactor.com/ . You can follow her on Twitter at @MooneyBooks
---
Karen Chilton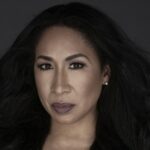 KAREN CHILTON is New York-based actor/playwright/librettist. She is an award-winning narrator/voiceover artist whose voice can be heard on dozens of audiobooks and advertising campaigns. She has received multiple awards for her performances, most recently including The Love Songs of W.E.B. Dubois by Honoree Fanonne Jeffers (Audiofile's Best Audiobooks of 2021 list), Eartha & Kitt by Kitt Shapiro and Patricia Weiss Levy (Audiofile's Best Audiobook 2021 – Memoir), and Annette Gordon-Reed's On Juneteenth (Audible's Best Audiobooks of 2021 list). She is the author and narrator of the critically-acclaimed biography Hazel Scott: The Pioneering Journey of a Jazz Pianist. She holds a M.F.A. in Dramatic Writing from NYU-Tisch School of the Arts. She is a member of SAG/AFTRA, Actors Equity Association (AEA), Association of the Study of African American Life and History (ASALH), New York Women in Film & Television (NYWFT), and The Dramatists Guild.
Karen is the narrator of Finding Water to Catch Fire by Linda D. Addison and The Tawny Bitch by Nisi Shawl.
Learn more about Karen at https://www.karenchilton.com/home. You can follow her on Twitter at @MsKarenChilton
---
Kate Forbes
KATE FORBES is the winner of four Earphones Awards for audiobook narrating. After graduating from Sarah Lawrence College, where she was active in theater, she completed an MFA at New York University School of the Arts. With this training, she launched into a successful acting career including winning a Theater World award for her Broadway debut as Lady Teazle in The School for Scandal. She has worked extensively both On and Off Broadway, in regional theaters and on national tours.
Kate is the narrator of Just Us League by Angela Yuriko Smith.
Learn more about Kate at https://www.bretadamsltd.net/content/client/female-actors/kate-forbes/
---
Nancy Wu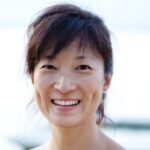 NANCY WU is the award-winning narrator of the Avatar the Last Airbender prequels by F.C. Yee and Michael Di Martino, Marvel's X-Men Mutant Empire series, and books by Amy Tan, Cixin Liu, Sayaka Murata, James Patterson, Marie Lu and Laila Ibrahim.  Born in West Virginia, she's lived and recorded in studios all over the world – from Asia to Europe to Central America – with a mastery of diverse characters and cultures. Her parents are Indonesian Chinese and she earned a Master's degree in human rights on the Thai/Burma border.
Nancy is the narrator of The Moon Goddess's Granddaughter by Lee Murray and the Foreword for Giving The Devil His Due by Regina Yau.
Learn more about Nancy at https://nancywuvoice.com/ . You can follow her on Twitter at @NanWuReadsAloud
---
Robin Miles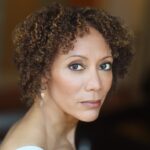 ROBIN MILES is a producer/director/actor with over 25 years of experience in theater and audio performance. She has garnered the industry's top honors, including Audie Awards for Best Solo Performance and multiple genres, PW and Audiofile Voice of the Year awards, Audiofile's Golden Voice, Grammy finalist, Audible Hall of Fame, and Earphone Awards. Her work spans Broadway, TV, audiobooks, documentary film, museum installations, ADR, and commercials. She attended Yale University (BA), the Yale School of Drama (MFA), and the British American Drama Academy at Oxford. She teaches speech and acting at Pace University, and owns Voxpertise®, a NYC production & training studio.
Robin is the narrator of Sweet Justice by Kenesha Williams and Devil's Hollow by Errick Nunnally.
Learn more about Robin at https://www.audiofilemagazine.com/narrators/robin-miles/ . You can follow her on Twitter at @rmilesvox
---
Samuel Roukin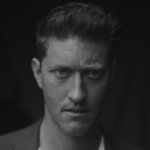 SAMUEL ROUKIN is an award-winning audiobook narrator and voice-over artist. With multiple book series under his belt, Samuel is fast becoming one of the most sought-after narrators in the industry who is trusted by authors such as Danielle Steel, Anne Perry, Christopher Ruocchio, and Vashti Hardy. As an actor Samuel is best known for his role as the villainous John Graves Simcoe on AMC's TURN: Washington's Spies, and the iconic character of Ghost in Call of Duty.  On TV he can be seen in Agents of Shield, The Librarians, and The Magicians. His films include Jane Campion's Bright Star and David Yates' Harry Potter and the Deathly Hallows. He also wrote, directed, and produced The Break, a semi-autobiographical film about a DJ, winning The Audience Award at Richmond International Film Festival.
Samuel is the narrator of The Steering Wheel Club by Kaaron Warren.
Learn more about Samuel at https://www.samuelroukin.com/. You can follow him on Twitter at @SamuelRoukin
---
Stephanie Cozart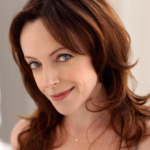 STEPHANIE COZART loves telling stories. She is an actor, audiobook narrator, teacher, director, and coach. She has appeared on film and TV and onstage in NYC and in major regional theatres all over the country. She is a proud member of SAG-AFTRA and Actors Equity. Her all-time favorite role in life is being a mom.
Stephanie is the narrator of Happy Birthday Baby by Kelley Armstrong.