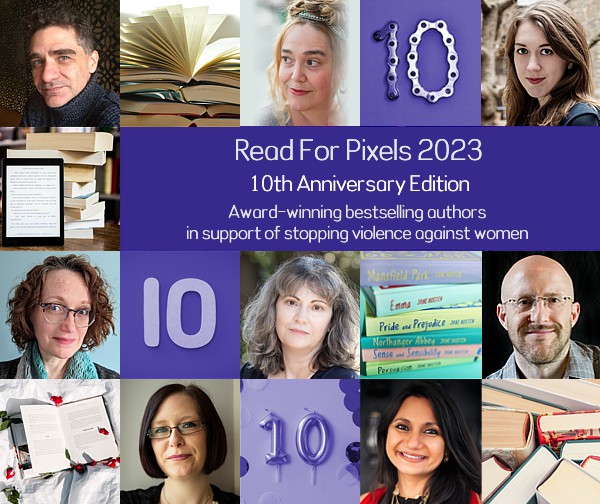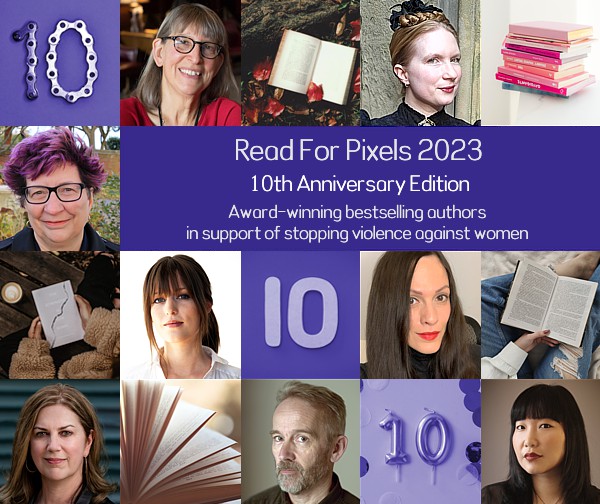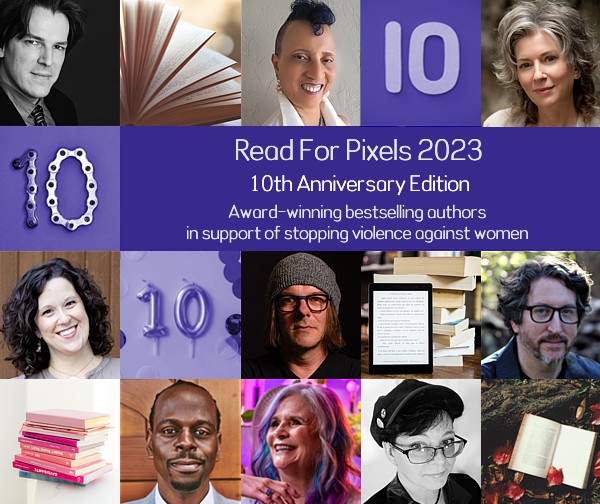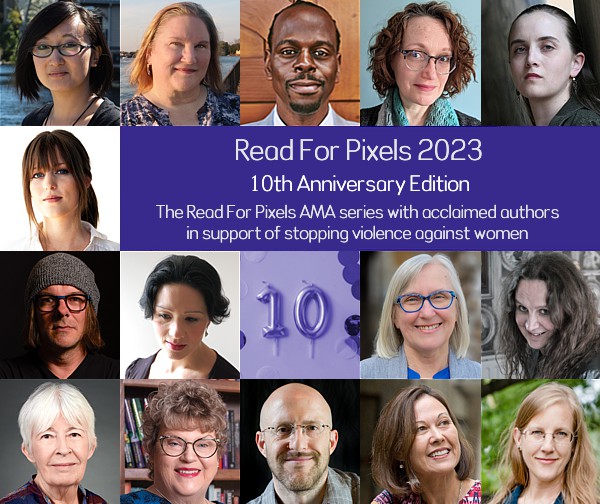 The Pixel Project
is proud to present the 10th anniversary of our Read For Pixels campaign featuring over 40 award-winning bestselling authors in special online events across August and September 2023 in support of ending violence against women (VAW).
New authors joining the campaign include C.S.E. Cooney, Carlos Hernandez, Chloe Neill, Cynthia Pelayo, Emily X.R. Pan, P. Djeli Clark, and Sylvain Neuvel. They will be doing YouTube livestream reading+Q&A sessions throughout September to discuss women and girls in their books and pop culture, and why they support ending VAW.
This September's livestream series includes 6 special Read For Pixels YouTube panel sessions featuring 18 Read For Pixels author alumni discussing a retrospective on the changes in approach and attitudes towards sexism, misogyny, and VAW across genres including Fantasy, Science Fiction, Romance, Mystery/Crime, Horror, and Young Adult.
Throughout August and September 2023, 15 new and alumni Read For Pixels authors will also be doing special AMAs with 14 sessions on r/Fantasy to mark the 10th anniversary of The Pixel Project's partnership with r/Fantasy; Plus a Romance AMA with Maya Rodale on r/RomanceBooks.
All authors have generously donated goodies to help raise funds for The Pixel Project including signed books, author-curated goodie bundles, 1-to-1 video calls, critique bundles, bespoke stories for donors, and more. Additional goodies are courtesy of acclaimed publishers including Subterranean Press and Grim Oak Press as well as authors Alan Baxter, Alison Littlewood, Brandon Sanderson, Eloisa James, Jennifer Estep, Karen Odden, Kimberly Belle, Nalini Singh, Rin Chupeco, Swati Teerdhala, and Tim Lebbon.