For individuals and groups, taking part is super simple – here's what you do:
Step 1: Get your sign done!
Here's what your sign should say
Your name & your pet's name
your city, your country
We say NO!
Step 2: Get everyone organised! You can have just a simple picture of you and your pet, or a group picture of your family/community and their pets. In solidarity with Domestic Violence Awareness Month, we ask that you wear something purple!
Step 3: Say "CHEESE!" for the camera! Pick somewhere with good lighting and background where both you and your pet can be seen clearly!
Note: Make sure that your picture is a JPG or PNG format file that is between 800kb – 1.2MB in size for maximum clarity.
Step 4: Get purple! If you do not have a purple outfit, you can use Photoshop to purple-ise your picture (or if you don't have Photoshop, just send your picture in and we'll purple-ise it for you!)
Step 5: Label and submit your picture! Label your picture file as Your Name – Your City – Your Country (e.g. Regina Yau – Kuala Lumpur – Malaysia). Then email your picture to pixelprojectteam@gmail.com and we will add it to our annual "People and Pets say NO!" gallery which will be unveiled in October every year in tandem with Domestic Violence Awareness Month.
Still not sure what a "People and Pets say NO!" picture looks like? Check out Caroline and Mali's fine example here: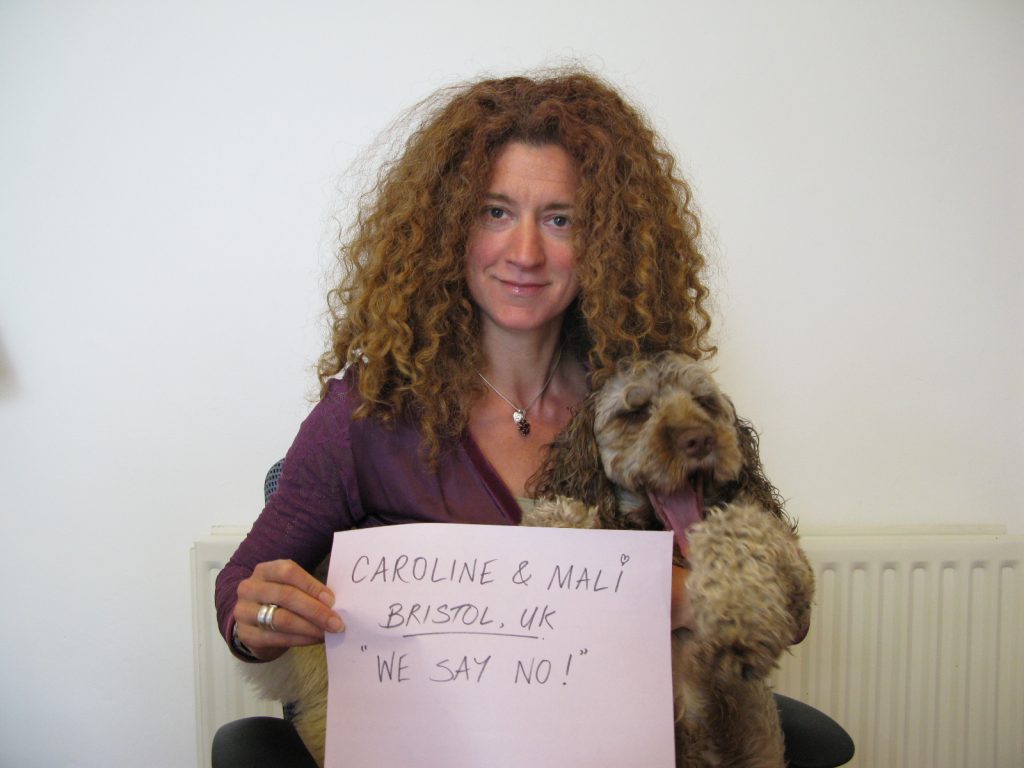 So what are you and your furkid waiting for? Get out your best purple outfits and your camera and stand with us to say NO to Violence Against Women for Domestic Violence Awareness Month!
It's time to stop Violence Against Women. Together.