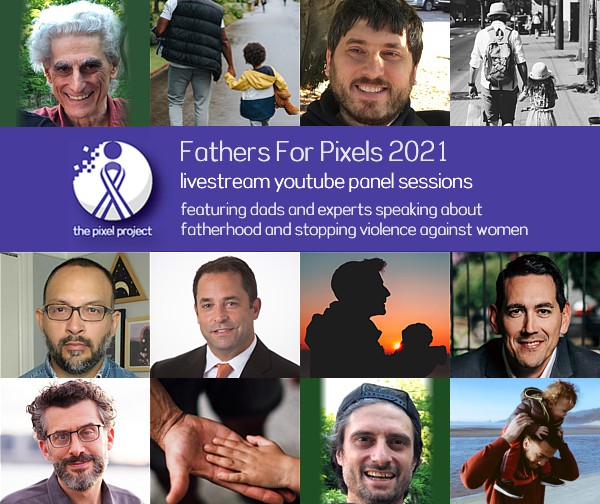 The Pixel Project presents the "Fathers For Pixels" panel series featuring live YouTube sessions with fathers from across the world in support of ending violence against women. These panel sessions are held in collaboration with MenChallenging and will livestream on weekends throughout June 2021 in honour of Father's Day.
This year's Fathers for Pixels campaign features 7 fathers and experts from different walks of life who are staunch advocates for ending violence against women. Each livestream YouTube session will showcase 2 – 3 panellists discussing a topic that links fatherhood and how dads can help stop violence against women in their families, communities, and cultures. Each session will also include a moderated Q&A segment for the audience to ask questions.
All sessions are free to attend on YouTube, so join us this June to be part of the conversation about how fathers can help prevent, intervene, and stop violence against women and girls.
It's time to stop violence against women. Together.