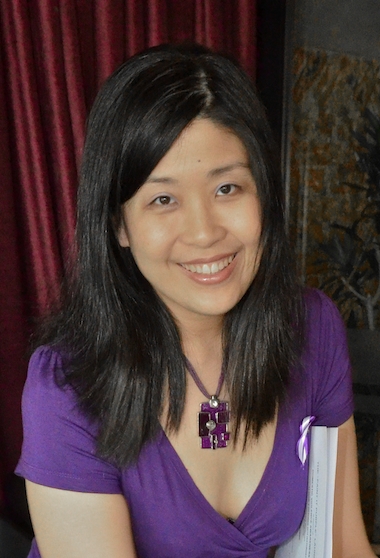 Regina Yau
Founder and President, The Pixel Project
Kuala Lumpur, Malaysia
Regina Yau is a global citizen who synergises Western liberalism with Asian pragmatism and her own social conscience. In 2009, she created The Pixel Project to raise funds, awareness and volunteer power for the cause to end violence against women using the power of the internet, popular culture and new technologies.
Prior to founding The Pixel Project, Regina was nominated in the Education and Public Service category of The Malaysian Women's Weekly's "Great Women of Our Time" Awards 2008 for her innovative awareness-raising work for the breast cancer cause.
Regina is a Rhodes Scholar with a long-standing commitment to gender issues and two post-graduate degrees from Oxford – an M.St in Women's Studies and an M.St in Oriental Studies. She also has a First-Class BA (Hons) in English from Royal Holloway University of London. Between graduating from Oxford and returning to the women's movement, she also spent 6 years working as an award-winning Public Relations professional.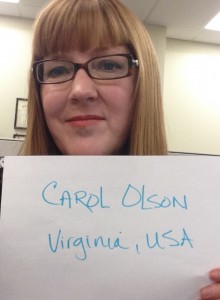 Carol Olson
Secretary and Chief Financial Officer, The Pixel Project
Richmond, Virginia, United States of America
Carol started her work in the anti-violence movement as a therapist helping survivors heal from sexual assault and domestic violence. She now engages with several organizations in her work to end violence against women and girls. In addition to being the Secretary and CFO of The Pixel Project, she is the Development Director of the Virginia Sexual and Domestic Violence Action Alliance, an advisory board member of End Violence Against Women International, a governing body member of Virginia Center for Public Press and a producer/talk show host of three radio talk shows: The V Word, Inspire Indeed, Community Conversations on Recovery.
Carol is the 2016 recipient of the YWCA's Outstanding Women's Award for her work in Media and Marketing of anti-violence cause areas. When she isn't wearing all of her nonprofit hats, she knits (hats of course) and paints.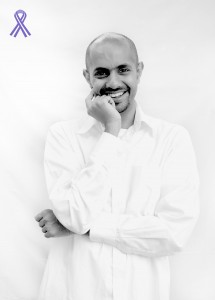 Vivek Krishnamurthy
Assistant Secretary, The Pixel Project
Washington DC, United States of America
Vivek Krishnamurthy is a lawyer based in Washington, D.C. specialising in urban and international issues. He is a graduate of Yale Law School, the University of Toronto, and the University of Oxford, where he was a Rhodes Scholar. In 2008-09, Vivek was a law clerk to Mr. Justice Morris Fish of the Supreme Court of Canada.
Aside from helping The Pixel Project, Vivek enjoys cooking, travelling, wordplay, and graphic design in his free time.
Bridget Hudacs
York, Pennsylvania, United States of America
Like some of our volunteers, Bridget has not had first-hand experience with violence against women or with domestic violence. However, in hearing the story behind The Pixel Project, she was excited to pitch in and help get The Pixel Project off the ground. Knowing that the money raised through this project could maintain the only outlets some women have to get out of violent situations is truly inspiring, as is the challenge of seeing if we can mobilise the world to raise $1 million for this worthy cause.
Having years of project management experience, Bridget is no stranger to organization and getting people on the same page. She's excited to lend these talents to The Pixel Project. When not working or volunteering for The Pixel Project, Bridget is an amateur musician, budding tap dancer and avid reader.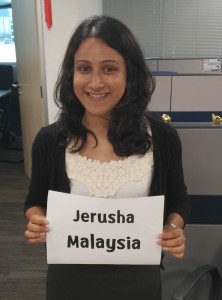 Jerusha Sivaratnam
Finance Officer – Accounts, The Pixel Project
Kuala Lumpur, Malaysia
Jerusha is based in Kuala Lumpur, Malaysia and currently works full time in the Fast Moving Consumer Goods (FMCG) industry. She is a graduate of the Chartered Institute of Management Accountants (CIMA) professional body .
She is a volunteer with The Pixel Project and assists in managing its bookkeeping. Apart from her full time job and volunteering with The Pixel Project, she loves photography, hiking, travelling and delving into Malaysia's growing and exciting local arts scene.