Welcome to part two of our March 2020 Inspirational Interview with Dr. Ang Jury.
Dr. Jury is the chief executive of Women's Refuge New Zealand. She has worked in the domestic violence arena for over 20 years, beginning in the 1990s at Palmerston North Women's Refuge. She has fulfilled every role within Women's Refuge from volunteer, to advocate, to management to board member. In addition, she has been instrumental in the development of cross agency collaborations both regionally and nationally. Her history through the 1990s also involved teaching, researching, writing and speaking in the areas of gender and domestic violence while completing doctoral research (an exploration of the role of shame within abusive relationships) at Massey University. Dr. Jury has presented her research to numerous forums within New Zealand and internationally.
In this part of the interview, Dr Jury talks about the impact that Women's Refuge has had on  New Zealand's approach and attitude towards violence against women as well as what men and boys can do to help stop gender-based violence.
Part 1 of the interview was published Sunday, March 29, 2020.
Photos courtesy of Women's Refuge New Zealand.
---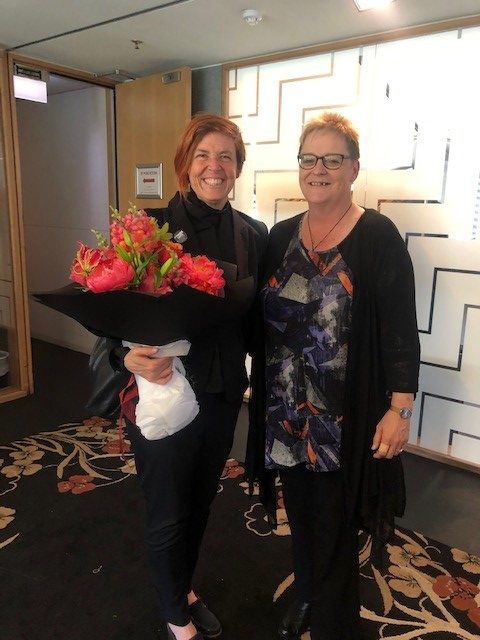 6. Over the years, what sort of impact has Women's Refuge had on New Zealand's approach and attitudes towards violence against women?
While difficult to measure, we can identify our participation in many changes to domestic policies and practices. Many of our advocates can recall practicing in identical roles 20 years ago, and remember going out to support women who had been victims of violence and who had been unable to get a police officer to attend the scene or offer any tangible protection to them. They then recall practicing 10 years ago, where they could usually get police to attend the scene, but had very little hope that any particular violent offence would ever result in criminal court charges, and knew that women were unlikely to be able to obtain a protection order unless they had been badly and visibly beaten.
Now, we have memoranda of understanding with state agencies and stringent information-sharing policies, a range of new offences (such as strangulation, coercion into marriage, and assault on a family member), and legislated protection for women regardless of whether they have been physically assaulted. Women's Refuge has provided continuous media commentary to embed the national awareness of the scope and impacts of violence against women, leading it to being one of the key public issues for policy development prior to the last election.
Finally, producing research based on the experiences of victims had enabled Women's Refuge to contribute to legislative changes. For example, Women's Refuge produced research into economic abuse and economic empowerment, which preceded (and supported the basis for) the introduction of laws stipulating women's rights to domestic violence leave and violence-related workplace safety.
7. How do you think men and boys can help to end violence against women?
By taking the opportunities offered by national campaigns such as White Ribbon to stand up against violence against women. Many of the opportunities for men and boys to contribute to culture change happen at home and in their immediate social groups — challenging sexist behavior, challenging the normalisation of harmful gender roles, and challenging patterns of behavior that are controlling or coercive is ultimately the most effective way to reduce men's violence against women.
8. Tell us about Women's Refuge's plans for the future. What campaigns, programmes or projects do you have coming up in the next five years?
We will, of course, continue our front-line work continually improving on the way our services are delivered. We also want to focus on working with children. We currently work with children who are victims of family violence but would like to focus on promoting healthy relationships and challenging traditional gender stereotypes from a young age.
9. How can The Pixel Project's supporters engage with and support the efforts of Women's Refuge to stop violence against women?
There are many ways to do this: you can contact your local Refuge and see how to support the local community, or by becoming involved on a national level. Our website www.womensrefuge.org.nz has more information in regards to our campaigns and programmes, as well as our Facebook page.
10. In your considered opinion, how can we end violence against women for good?
That is an extremely complex question, and if we had a simple answer to that, we would probably be running the country. It will take changes on a broad scale to accomplish this — we have a long way to go when it comes to gender equality and some serious reforms within the justice system are needed. There also needs to be unstigmatising, easily accessible mental health and drug and alcohol services. This is just the tip of the iceberg, but everyone has a part to play.