Welcome to The Pixel Project's VAW In A Time Of Coronavirus blog interview series! 
As the Coronavirus pandemic rages on, millions of women and girls are isolated with their abusers during mandated lockdowns in countries worldwide. This has resulted in rates of domestic violence and other forms of violence against women surging worldwide. 
In this series, we highlight what activists, advocates, and organisations from communities worldwide are doing to help victims during the pandemic when social distancing rules are in place. Interviews are published every fortnight on a Thursday.
Today's interview is with Urvashi Gandhi, Director of Global Advocacy for Breakthrough.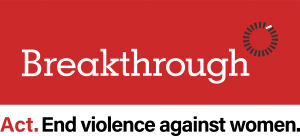 Urvashi Gandhi is Breakthrough's Director for Global Advocacy. Throughout her 15 years with Breakthrough, she has developed and implemented regional, national, and international program strategy and programs on women's rights, prevention of gender-based violence, sexual and reproductive health rights, adolescent empowerment, engaging men for gender equality, and HIV/AIDS. Urvashi has developed issue-based campaigns, curriculum, training programs, and information, education, and communication (IEC) materials for youth, women, and community gatekeepers. She has conducted capacity-building programs with civil society organisations, government departments, youth, marginalised communities, and corporations on integrating the issue of gender justice and violence against women into their work.
Breakthrough is an international organisation with a mission to make violence and discrimination against women and girls unacceptable by transforming norms and cultural practices of individuals and communities across India and the US.
Picture and logo are courtesy of Breakthrough India. 
If you are an anti-violence against women activist, advocate, or organisation who would like to be featured in this series, contact us at info@thepixelproject.net.
---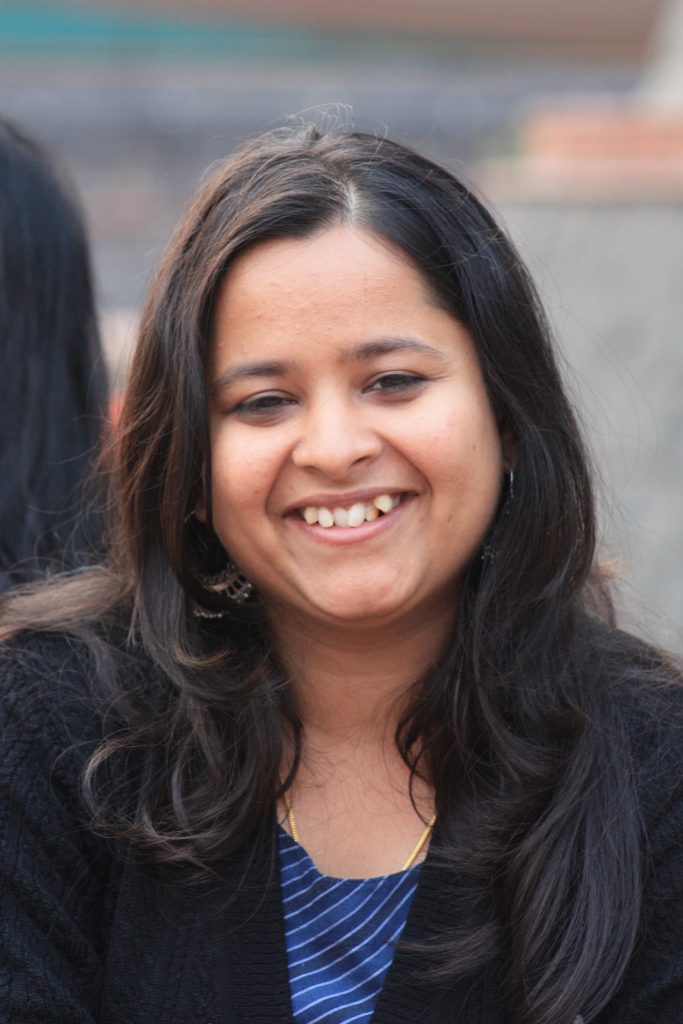 What is Breakthrough doing to help victims of domestic violence, rape, and other gender-based violence during the Coronavirus pandemic?
With our experience in working on the issues of domestic violence and adolescent empowerment, Breakthrough has been at the forefront of the response to domestic violence (DV) in India, along with other partner organisations.
For us, the bystander has a crucial role to play when it comes to intervening in situations of violence. We believe that we cannot put the burden of moving out of a violent situation solely on the woman. Based on this insight, we have developed a number of digital information materials describing how bystanders can intervene if they hear sounds of violence coming from someone's home in their locality. We have also curated a list of helpline numbers from across India where people can reach out for support in case they face violence.
As part of our advocacy efforts, Breakthrough, along with its partner organisations of the AMAN Network, has created a list of recommendations for the Government of India (GOI). These have been submitted to the Ministry of Women & Child Development (MWCD), National Commission for Women (NCW), and other government bodies. We have also been trying to host and contribute to many of the online conversations happening on the issue as part of a learning process into how partner organisations are adapting to the changing needs of the current environment.
What would Breakthrough recommend people do to help women and girls who are victims of gender-based violence during the current Coronavirus lockdowns?
Encourage the equitable sharing of domestic tasks at home. With everyone staying at home and the nonavailability of house-help, women are feeling the burden of doing everything by themselves.

Extend support to NGOs that provide assistance to women and girls, including shelter, counselling, and legal aid.

As bystanders we need to be alert to domestic violence cases around us and intervene as well. We also need to think of innovative solutions, analysing risks and collectivising before intervening. 

Have a list of organisations and their contact details with you that can be shared with everyone around you.
What can people do to support Breakthrough's anti-violence against women work during the Coronavirus pandemic?
First, people can connect with Breakthrough on social media where we post regular updates on the current issues of domestic violence and share local helpline numbers for survivors:
Second, people can help join the fight against DV by becoming fundraisers, donors, and members of Breakthrough's Team Change community of changemakers.
Finally, Breakthrough is also working with the National Commission for Women, local governments, and the central government in India to spread awareness on the issues of domestic violence. You can write to us to know more about awareness campaigning with state & district governments.