Welcome to the Fathers For Pixels "Meet The Dads" section where you can learn more about the 6 dads and experts who will be taking part in our second annual Fathers For Pixels livestream panel series on YouTube.
They support the cause to end violence against women. Do you?
It's time to stop violence against women. Together.
---
The "Fathers Raising Feminist Sons" Session: The Kishore Family
Captain Kishore Chinta and his 16-year-old son, Yogit Kishore,  will be discussing the role of dads in raising boys into men to respect women and girls and challenge toxic masculinity and how this has worked in and for their family, as well as for their peers and their wider community.
This live panel session will take place at 10.30am ET, June 4th, 2022 (Saturday). Bookmark the YouTube Live page here.
Captain Kishore Chinta – India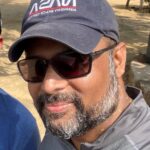 CAPTAIN KISHORE CHINTA
was born in a sleepy seaside town Kakinada, Andhra Pradesh and raised in Vizag, a bustling port city. He is an alumni of the illustrious National Defense Academy and a former Indian Air Force fighter pilot on Mig 21s & Mirage 2000. He has been a corporate and business aviation pilot for last 16 years who has flown 14 different aircraft and now runs his own company.  Additionally, he has been actively involved in social work and volunteer work during the COVID pandemic and runs a yearly campaign to donate blankets and medicines to the homeless. Throughout the COVID pandemic, he was actively involved in finding oxygen, hospital beds and medicines for COVID patients. Captain Kishore is married to a fellow Air Force officer who has been a pillar of support for 21 years and counting. They are blessed with a 20-year-old daughter and 16-year-old son.
Yogit Kishore – India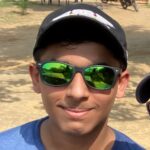 YOGIT KISHORE was born and raised in New Delhi, India. A 16 year old who is a 10th class student in BGS International School, Dwarka, New Delhi. He has a Red belt in Taekwondo and is a national-level roller skater who has won multiple medals. Yogit loves video games and listening to music. He is also learning to play the guitar. He aspires to become a pilot like his father.
---
"My Book Dad": Fatherhood and Male Role Models in Speculative Fiction
Acclaimed speculative fictions authors Errick Nunnally, Marshall Ryan Maresca, and Paul Tremblay will be discussing fatherhood in fantasy, science fiction, and horror and how positive male role models in genre fiction can help address sexism, misogyny, & violence against women in pop culture.
This live panel session will take place at 10.30am ET, June 18h, 2021 (Saturday). Bookmark the YouTube Live page here.
Errick Nunnally– USA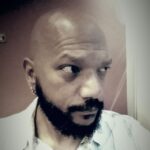 ERRICK NUNNALLY was raised in Boston, served in the USMC, graduated from art school, and studied Krav Maga. He has published three novels, Blood for the Sun, All the Dead Men, and Lightning Wears a Red Cape, and several stories in anthologies and magazines. Visit erricknunnally.us to learn more about his work.
Marshall Ryan Maresca – USA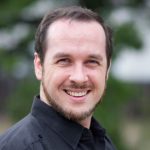 MARSHALL RYAN MARESCA
is a fantasy and science-fiction writer, author of the
Maradaine Saga
: Four braided series set amid the bustling streets and crime-ridden districts of the exotic city called Maradaine, which includes The
Thorn of Dentonhill, A Murder of Mages, The Holver Alley Crew
 and 
The Way of the Shield
, as well as the dieselpunk fantasy, 
The Velocity of Revolution
. He is also the co-host of the Hugo-nominated, Stabby-winning podcast 
Worldbuilding for Masochists
, and has been a playwright, an actor, a delivery driver and an amateur chef. He lives in Austin, Texas with his family.
Paul Tremblay – USA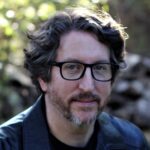 PAUL TREMBLAY has won the Bram Stoker, British Fantasy, and Massachusetts Book awards and is the author of The Pallbearers Club, Survivor Song, The Cabin at the End of the World, A Head Full of Ghosts, and other novels and collections. His essays and short fiction have appeared in the Los Angeles Times, New York Times, and numerous year's-best anthologies. He has a master's degree in mathematics and lives outside Boston with his family.