Welcome to the Fathers For Pixels "Meet The Dads" section where you can learn more about the 3 dads and experts who will be taking part in our third annual Fathers For Pixels livestream panel series on YouTube.
They support the cause to end violence against women. Do you?
It's time to stop violence against women. Together.
---
"Between God & Man": The Impact of Religion on Fatherhood and Male Role Modelling
Acclaimed religious leaders, male allies, and fathers Imam Dr Abdul Hai Patel, Rabbi Cory Weiss, and Pastor Neil Schori will be discussing the impact and influence of religion on fatherhood, male role modelling, and cultivating healthy masculinity as part of efforts to address and tackle sexism, misogyny, and violence against women and girls.
This live panel session will take place at 8.30pm ET, June 24th, 2023 (Saturday). Bookmark the YouTube Live page here.
Imam Dr Abdul Hai Patel – Canada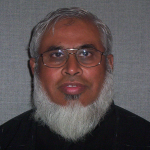 Imam Dr Abdul Hai Patel is the founder and past Coordinator of Canadian Council of Imams. Currently, he is the Director of Inter-Faith relations. He has been serving as Imam and Community Leader for 53 years in Canada. He is a founder and member of several inter-faith groups and is active in inter-faith dialogues & training. He has served on the boards of hospitals, social services, community legal clinics, international development and relief organisations. He is the recipient of the Governor General and Ontario Government's awards for Community Service & Queen's Diamond Jubilee medal and holds a Doctorate degree from Canadian Institute of Islamic Studies.
Rabbi Cory Weiss – Canada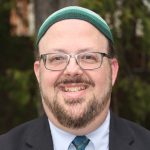 Rabbi Cory Weiss is the Rabbi of Temple Har Zion in Thornhill, Ontario. He is a member of the Toronto Board of Rabbis, the Reform Rabbis of Greater Toronto, and the Greater Toronto Interfaith Clergy Curling Club. Rabbi Weiss serves as a York Regional Police Chaplain. Rabbi Weiss received his rabbinical ordination at the Hebrew Union College-Jewish Institute of Religion in 1993. He is a composer, who has written compositions for synagogues throughout North America.
Pastor Neil Schori – USA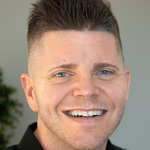 Pastor Neil Schori lives in Chicagoland with his wife, Brandi, and three daughters, Hannah, Mia, and Ava. Neil has served as a pastor in several churches and is known for his love of advocacy for victims of domestic violence, which stemmed from his involvement in a high-profile murder and missing persons case with people in his church.