For almost fourteen years, The Pixel Project has worked at the intersection of social media, pop culture, the arts, journalism, activism, and new technologies to shine a light on the the many ways violence against women (VAW) affects the lives of women and girls in communities and cultures worldwide.
When we first began conducting interviews, we focused on blog interviews which remain one of the major pillars of our social media-driven advocacy and educational work. As we grew as an anti-VAW organisation, our ever-expanding efforts to provide multiple platforms for people from all walks of life to speak out about VAW meant that we started including livestream interviews on YouTube which also help activists, allies, and survivors tell their stories and share their ideas with others first-hand. 
In 2022, we marched on with our annual interview-format blogging campaigns and livestream series:
Our long-running monthly Inspirational Interview series

highlighting the excellent but little-known work of many anti-VAW activists and organisations from around the world

The Voices of Dads Against VAW interview series

which is the continuation of our "30 For 30" series –  a platform for dads worldwide to speak out about sexism, misogyny, and violence against women in the gaming community and industry.

The Read For Pixels interviews

featuring in-depth livestream interviews with authors taking part in our Read For Pixels campaign.
We also featured a special one-off series featuring interviews with domestic violence experts on the Johnny Depp/Amber Heard case which became a key case study about post-separation abuse as well as a key litmus test exposing public attitudes towards domestic violence victims and survivors.
Together, these interviews form a striking tapestry of ideas, stories, and calls-to-action from remarkable individuals, communities, and allies who are at the front lines of bringing the change that is so desperately needed to end VAW.
If you have missed any of our blog interview campaigns this year or are new to The Pixel Project's work, this selection of this year's 16 best Pixel Project blog and livestream interviews will be a great starting point. As with last year's selection, this year's list will include a range of our livestreamed interviews on YouTube during which authors, advocates, and activists speak eloquently and thoughtfully about VAW and what can be done about it. We hope that the stories we shared motivate you to join the effort to end VAW.
It's time to stop violence against women. Together.
Introduction by Regina Yau. Written and compiled by Regina Yau.
Inspired to support The Pixel Project's anti-violence against women work? Make a donation to us today OR buy our Shirley Jackson Award-nominated 1st charity anthology, Giving The Devil His Due. All donations and net proceeds from book and audiobook sales go towards supporting our campaigns, programmes, and initiatives.
---
Pixel Project Interview Selection #1: Read For Pixels Interview – Amanda Bouchet – France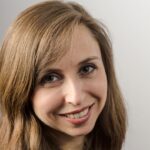 Amanda Bouchet is a USA Today bestselling author of fantasy romance and space opera romance. She was a Goodreads Choice Awards top 10 finalist for Best Debut in 2016 with her first novel, A Promise of Fire. When talking about why she supports ending VAW, Amanda said: "If everybody in the world took 10 minutes out of their day once a year to support violence against women, I think we'd already be doing better. I think as women, there's probably not a single one of us who hasn't been in some kind of situation that left a mark on us – you know something scary, something that made us really uncomfortable […] It can go towards really terrible situations and even attacks on a woman's right to choose what she does with her body and her health."
Pixel Project Interview Selection #2: Inspirational Interview – Baia Pataraia, Executive Director, Sapari – Georgia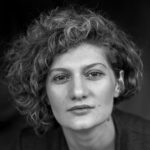 Baia Pataraia is a human rights lawyer and civil activist. Since 2013, she has chaired the prominent women's organisation Sapari. In 2014 Baia founded the Georgian Women's Movement, the nation's largest informal feminist group, which perform various advocacy activities and social campaigns. Currently she chairs the board of Human Rights House Tbilisi. In 2021 she received the Kato Mikeladze Award for Women Human Rights Defenders. When talking about Sapari's approach to ending VAW, she said: "We identify gaps and advocate for legislative and systemic changes. We closely cooperate with media and do many campaigns via social media, to raise sensitivity and awareness on the issues related to VAW. Together with the Georgian Women's Movement and other feminist activists, groups, and organisations, we achieved some significant changes. The legislation has improved, police and prosecutors are performing better, and the public is convinced that VAW is real and a severe societal problem in Georgia. Now VAW and women empowerment is on the political agenda of most of the political parties."
Pixel Project Interview Selection #3: The Depp V. Heard Case Interview – Bea Cote, Founder, Impact Family Services – United States of America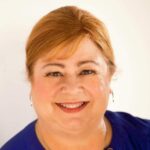 Bea Cote is a therapist and advocate who has worked exclusively with abusers for over 20 years. She is the founder of IMPACT Family Violence Services LLC, which provides abuser programmes (Domestic Violence Intervention Programmes – DVIP) in 5 North Carolina counties. Bea trains and consults regionally and nationally on all facets of domestic violence/intimate partner abuse and has developed an expertise in an overlooked DV demographic: the abuser. Bea also founded a non-profit organisation Step Up to Family Safety, which provides access to DVIP/Battering Intervention services. In her interview about the Depp v. Heard case, she said: "Listen to those who have worked with victims and abusers for many years – rely on them for objective insights that are based on the knowledge they've gained by seeing hundreds and thousands of cases. […] Domestic violence is NOT a gender-neutral problem. It is not a mental health nor anger problem. […] It is a societal problem and every single time we glorify the batterers, like Johnny Depp, we are giving perhaps thousands of men permission to abuse."
Pixel Project Interview Selection #4: Inspirational Interview – Dr Debra Parkinson, Executive Director, Gender and Disaster – Australia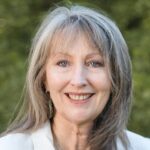 Dr Debra Parkinson is a social researcher and Executive Director of Gender and Disaster Australia (GADAus). Over the past decade, Dr Parkinson has made significant contributions to policy and public perception of increased violence against women in disasters and issues related to gender and emergency management. Her work since the 1980s has included research and advocacy related to women's health, domestic violence, intimate partner rape, women's unequal access to financial resources, superannuation, and the legal system. When discussing how men and boys can help stop VAW, Dr Parkinson said: "To end violence against women, men and boys can embody and enact a different kind of manhood from the prescribed macho persona. Though hard to do, men can identify and reject their unearned privilege. Specifically in disasters, men can reduce gendered expectations of women to sacrifice their career or their safety for the family. They can point out that expectations of men in disasters to 'protect and provide' are unrealistic. Men can influence those around them that gender stereotypes are harmful, by their words and their actions."
Pixel Project Interview Selection #5: Voices of Dads Interview – Errick Nunnally – United States of America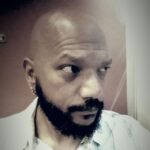 Born and raised in Boston, Massachusetts, Errick Nunnally served one tour in the Marine Corps before deciding art school was the safer pursuit. He graduated from the Massachusetts College of Art with the MCA Alumni Association Memorial Award and has been working in the graphic design industry for over twenty years. A published author, he enjoys writing, reading, cooking, art, and comics. When asked about what fathers and other male role models can do to help end VAW, Errick pointed out that healthy masculinity plays an important role in reducing male violence. He said: "I think it's important for men to be available to each other and open about their emotions. To demonstrate that nuance of opinion and emotion is not a failure or shortcoming. Men very much need to raise empathetic, thoughtful children and encourage friends likewise."
Pixel Project Interview Selection #6: The Depp V. Heard Case Interview – Julie Owens – United States of America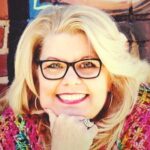 Julie Owens is a domestic violence and attempted murder survivor who has developed a hospital crisis response team, a transitional safe shelter, victim advocate certification courses, and faith leader training programmes. Before retiring, she also directed trauma research projects at the National Center for PTSD, managed shelter programmes, worked with substance using survivors, and oversaw state funded domestic violence and sexual assault victim service agencies. Julie speaks, trains, and consults on trauma and violence against women. During her interview on the Depp v. Heard case, she said: "All major social justice movements have experienced incredible backlash like this though. It's inevitable. The patriarchy was never going to 'go gently into that good night'. It's losing its grip and raging like a wounded animal. But gender equality is an idea that's being embraced globally, and I have to believe this backlash is the death rattle of a desperate and dying patriarchy. Women must unite, not divide. We have to keep speaking the truth, louder now than ever. We can't back down."
Pixel Project Interview Selection #7: Inspirational Interview – Dr Kemi DaSilva-Ibru, Founder, Women At Risk International Foundation – Nigeria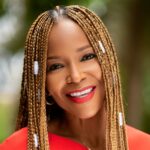 Dr. Kemi DaSilva-Ibru, founder of Women at Risk International Foundation (WARIF) in Nigeria, is a health care specialist, public health physician, and researcher who is dedicated to improving the lives of women and girls through her medical practice, social activism, and public advocacy against sexual and gender-based violence. When speaking about whether it is feasible to end VAW, Dr DaSilva-Ibru said: "At our present rate of change, it will take nearly a century to achieve gender parity. For us to change this narrative and build a world with the eradication of violence against women and girls would entail an all-inclusive and collaborative effort by all global leaders, ensuring gender parity is present and enforcing this in all education, health, politics and across the economic sectors."
Pixel Project Interview Selection #8
:
Read For Pixels Interview – Lauren Willig, Author – United States of America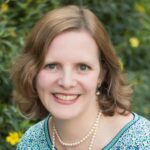 Lauren Willig is the New York Times and USA Today bestselling author of more than twenty works of historical fiction, including Band of Sisters, The Summer Country, the Pink Carnation series, and three novels co-written with Beatriz Williams and Karen White.  An alumna of Yale University, she has a graduate degree in history from Harvard and a JD from Harvard Law School. She lives in New York City with her husband, two young children, and vast quantities of coffee. During her Read For Pixels interview, she spoke about why VAW needs to end, saying: "Violence against women is so pernicious and pervasive. Who would not want to end violence against women? It would be disingenuous to deny that this is still very much a problem. […] It is something that happens every day and the fact that half the human population still has to at some point or another live in fear is horrifying […] it's so important to raise awareness and to do everything we can to stop violence against women […] because I think this is something about which people are often silent because they're ashamed."
Pixel Project Interview Selection #9: Inspirational Interview – Liza Nikolaichuk, CEO, Maslan – Israel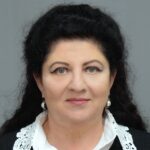 Liza Nikolaichuk started volunteering at Maslan in 1997 and was elected as Maslan's CEO in 1999. She has been leading the organisation ever since. She has psychology and psychiatry degrees from Saint Petersburg University in Russia. She immigrated to Israel in 1993 with her husband and three children. In her first years in Beer Sheva, she was a caretaker for elderly people and mentored groups of at-risk youth in the Russian language. When discussing how we could end VAW, Liza said: "The key to creating real social change and ending violence against women lies in education, prevention, and advocacy. Beyond advocacy, educational activities lead to understanding and to change in perceptions, attitudes, and behaviours. The formal and informal education system must take responsibility and include bodies such as Maslan and other crisis centres in workshops for all ages. These workshops should concern healthy and beneficial sexuality as well as sexual assault and ways of coping and preventing it. In addition, it is the responsibility of our government to lead change in legislation and create deterrence to be significant and aggressive enough in terms of prevention."
Pixel Project Interview Selection #10: Voices of Dads Interview – Nicholas Chan – Malaysia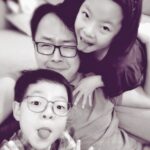 Nicholas Chan works in the Malaysian banking industry and is a dad to a pair of 8-year-old fraternal twins (a boy and a girl) whom he says prove that superheroes come in small sizes too. In his Voices of Dads interview, he talked extensively about the importance of dads practicing conscientious and healthy role modelling as part of teaching the next generation to eschew violence against women and girls. He said: "I believe that leading by example goes a long way. For instance, with my son, I think it's important to instil certain values in him, especially about how he treats people around him. […] Ultimately, violence against women is a men's problem. Those responsible for it need to stop it. Those who agree with it need to be educated. As for the rest of us, we need to also take a stand in the fight and advocate against it. A lot of this fight, I believe, starts at home."
Pixel Project Interview Selection #11: Inspirational Interview – Purity Christine Achieng, Co-Director, The i-Cut App and The Restorers – Kenya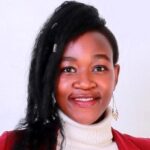 Purity Christine Achieng is the co-director of the iCut app and The Restorers in Kenya and a software developer in mobile application development. As an anti-female genital mutilation (FGM) activist, she has great interest in human rights activism, especially in defense of young girls and women who are subjected to tremendous traumas. During her interview with The Pixel Project, Purity talked about why technology is an important part of efforts to end VAW, saying: "Technology is a great way to connect victims and survivors to support groups and enable them to get assistance fast and with ease. It is also a good tool to use to organise and run online campaigns and raise awareness. Through these platforms, activists can also connect with one another to establish and enforce policies that protect girls and women from harm. They can also keep up to date with the new policies, methods, and trends that address this menace."
Pixel Project Interview Selection #12: Inspirational Interview – Randa Siniora, General Director, Women's Centre for Legal Aid and Counselling – Palestine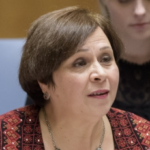 Randa Siniora is the General Director of the Women's Centre for Legal Aid and Counselling (WCLAC) in Palestine. Ms. Siniora has served as Senior Executive Director of the Palestinian Independent Commission for Human Rights (2007- 2015) and the General Director of Al-Haq, Law in the Service of Man (2001-2005). She was the first Palestinian woman from Palestinian civil society organisations to brief the UN Security Council on Women, Peace and Security (WPS) in 2018. In 2019, she was selected as one of the 100 most influential people on gender policy around the world. When discussing how VAW can end, she said: "Ending VAW is a process that requires collective efforts at the community, national and international levels, by people of all ages and professions–including activists, politicians, and clergy– to change attitudes and challenge existing power relations that are entrenched within the patriarchal system. This needs to be combined with legal and policy reform to eliminate all law, legislation, policies, and procedures such as justifying laws that give lenient sentences for serious crimes against women and girls. […] we also believe that young people should be encouraged to become champions of change in their own communities." 
Pixel Project Interview Selection #13: Read For Pixels Interview – Rin Chupeco, Author – The Philippines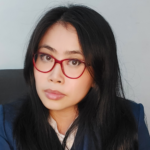 Rin Chupeco is a non-binary Chinese Filipino writer born and raised in the Philippines. They are the author of several speculative young adult series, including The Bone Witch, The Girl from the Well, The Never-Tilting World, and Wicked as You Wish, and of the new adult gothic vampire fantasy series Silver Under Nightfall. Formerly a graphic designer and technical writer, they now write fiction full-time and live with their partner and two children in Manila. During their Read For Pixels livestream interview, Rin talked at length about what authors can do to help stop VAW, saying: "Obviously, violence against anyone is bad, but more so when it comes to women because we have so normalised it in our daily lives that we don't even think much about it when we hear things in the news that are disheartening. We have to find a way to no longer normalise that, and the best way to do that, I guess, is to write it in fiction."
Pixel Project Interview Selection #14: Inspirational Interview – Sandra Henriquez, CEO, ValorUS – United States of America
Sandra Henriquez is the chief executive officer of ValorUS (VALOR) in the United States. She has worked in the movement to end sexual and domestic violence since 1985. Since 2010, under her leadership, VALOR has endeavoured to create a cultural shift among industries including sport, transportation, and labour, and with systems on behalf of incarcerated victims of sexual violence, immigrants in detention, farmworkers, and janitorial workers in communities throughout California. When talking about ValorUS's plans for the future, Sandra said: "Our plans for the future are about deepening the work we're doing now. Culture change doesn't happen overnight. Culture change, even within the movement to end sexual and domestic violence, doesn't happen overnight either. It takes a long time to get funders, legislators, people working in the movement, systems — whether it's college campuses, labour unions, the corporate sector — to get them to join us in looking at survivors' lives as holistic, and join us in embracing this idea of leading with prevention."
Pixel Project Interview Selection #15: Read For Pixels Interview – Sue Ann Jaffarian – United States of America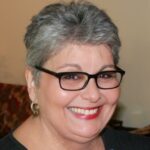 Sue Ann Jaffarian is the author of three acclaimed mystery series, as well as other novels and short stories. Sue is a full-time nomadic writer, traveling the US while living in a camper van. Her most recent work includes Finding Zelda, the first book in a humorous series about a young woman's adventures on the road, as well as the thrilling Dead Woman Driving serial novel. During her Read For Pixels livestream session, Sue Ann talked about how authors can support efforts to end VAW, saying: "Authors can help by supporting organisations like your own and I also think we can do it by writing credible characters who undergo difficulties and come out of it. I want a woman who is reading a book that I've written, where a woman's been abused, to see that they can bring back the power in their lives […]; I want my readers to see that they're not alone; this happens all the time every day but you can draw from your inner strength and overcome it."
Pixel Project Interview Selection #16: Fathers For Pixels Livestream Interview – The Kishore Family – India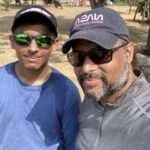 Captain Kishore Cinta is an alumnus of India's National Defense Academy and a former Indian Air Force fighter pilot. He has been a corporate and business aviation pilot for the last 16 years and now runs his own company.  Additionally, he has been actively involved in social work and volunteer work during the COVID pandemic and runs a yearly campaign to donate blankets and medicines to the homeless. His son, 16-year-old Yogit, has a Red belt in Taekwondo and is a national-level roller skater who has won multiple medals and aspires to become a pilot like his father. During their livestream interview about what fathers can do to help end violence against women, Captain Kishore said: "You don't have to make an overtly concerted effort to make a son a feminist. You know the start would be to raise them gender-neutral. Nothing is gender specific. Women are absolutely the same as men and that is where equality, non-misogynistic behaviour, feminism begins."
---
Photo Credits:
Amanda Bouchet – Courtesy of Amanda Bouchet; Photograph by Richard Beban

Bata Pataraia – Courtesy of

Sapari

Bea Cote – Courtesy of Bea Cote

Dr Debra Parkinson – Courtesy of

Gender & Disaster Australia

Errick Nunnally  – Courtesy of Errick Nunnally

Julie Owens – Courtesy of Julie Owens

Dr. Kemi DaSilva-Ibru – Courtesy of

Women At Risk International Foundation (WARIF)

Lauren Willig – Courtesy of Lauren Willig; Photography by Amanda Suanne

Liza Nikolaichuk – Courtesy of

Maslan

Nicholas Chan – Courtesy of Nicholas Chan

Purity Christine Achieng – Courtesy of Purity Christine Achieng 

Randa Siniora – Courtesy of

Women's Centre For Legal Aid and Counselling

Rin Chupeco – Courtesy of Rin Chupeco

Sandra Henriquez – Courtesy of

ValorUS

Sue Ann Jaffarian – Courtesy of Sue Ann Jaffarian

The Kishore Family – Courtesy of Captain Kishore Cinta