Welcome to Part 1 of our December  2022 Inspirational Interview with Tracy DeTomasi, CEO of Callisto in the US.
Ms. DeTomasi is an educator, speaker, and nationally recognised expert on domestic and sexual violence. As a Licensed Clinical Social Worker (LCSW) with nearly 20 years of experience working with youth, adults, and families across the country who have experienced trauma, she now works to empower survivors of sexual violence to navigate inequitable systems.  She has been featured on local and national news networks, including CNN, NPR, Buzzfeed, and Univision.
Part 2 of this interview will be published on 12 December, 2022.
Photos courtesy of Callisto.
---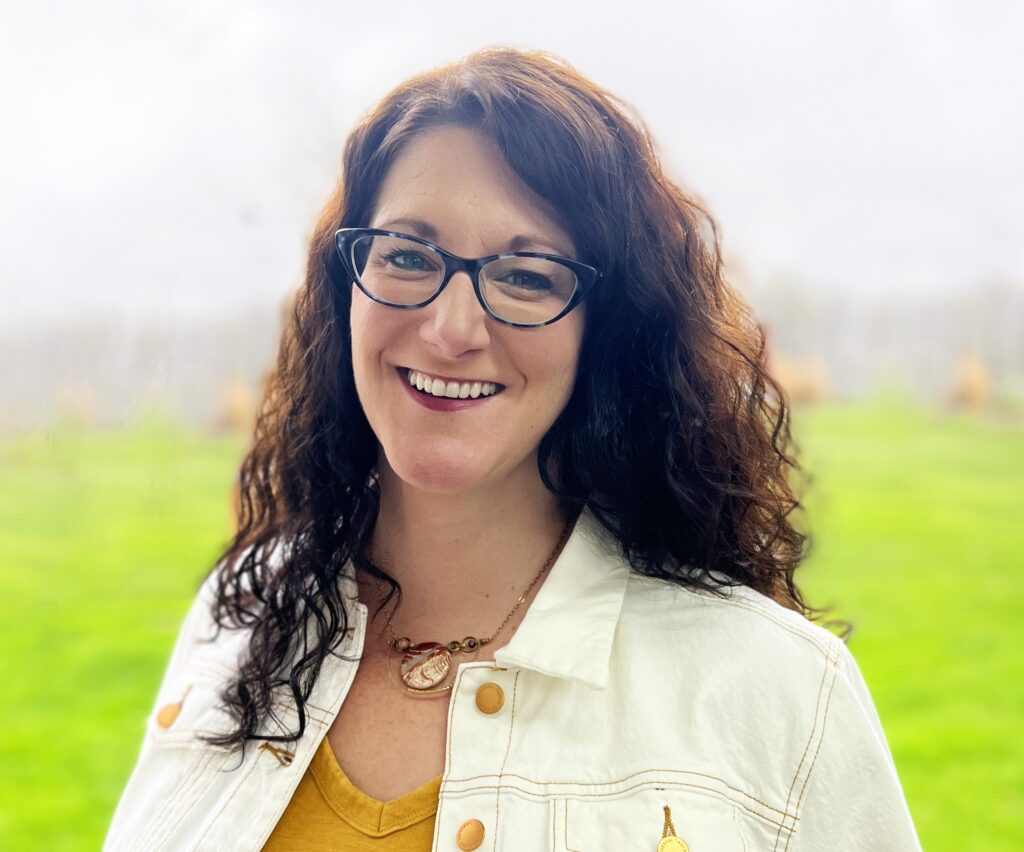 1. How and why did you join the movement to end violence against women (VAW)? 
From the very beginning of my career, I've contemplated how to end the cycle of abuse. An undergrad internship led me to work with boys in a residential psychiatric facility. Many of these boys were sex offenders so I saw first-hand how treatment can significantly decrease recidivism to less than 10% and therefore prevent assault before it occurs. This shaped how I saw the cycle of abuse, the roles of boys and men, and how to best support survivors of sexual violence. 
I realised I could identify complex patterns of abuse and knew I could enact true change by addressing all aspects of the cycle of sexual violence. I used these skills and passion to create prevention tools, develop programmes to engage men and boys to end VAW, aid police in implementing lethality assessment tools for domestic violence, and oversaw domestic violence services/initiatives on local, national, and global levels. Leading Callisto allows me to combine my experiences of working with both offenders and survivors to help survivors navigate inequitable systems and hold serial perpetrators accountable.
2. Callisto was established in 2011 "with a mission to create technology that advance sexual health and wellbeing in the United States" and "to combat sexual assault, empower survivors, and advance justice through technology."  How did Callisto come to be founded?
With that mission in mind, Jess Ladd founded Sexual Health Innovations which created original technology products. One of the projects was Callisto and in 2015, it was decided to focus solely on this project, changing the organisation name to Callisto. Callisto now provides a proprietary matching and documenting system for survivors of sexual assault that is currently in use on 40 college campuses. 
3. Can you tell us about Callisto's approach to stopping sexual assault against women and girls and how has it developed over the past decade?
Callisto assists survivors in navigating the barriers that often prevent them from taking action which increases the likelihood that repeat offenders will be detected and held accountable. 90% of perpetrators commit an average of 6 assaults while in college. By stopping perpetrators after 2 assaults, it can reduce the number of assaults by 59%. Previously, "whisper networks" existed as the only option to ascertain if other survivors were harmed by the same perpetrator. These networks have faced scrutiny such as protecting information, privacy, retribution, legal issues, defamation, etc, and have sometimes led creators of these networks to be held more accountable than the perpetrators being discussed. Over the last decade, we have addressed these complex concerns in order to create a safer alternative to help survivors coordinate action.
Callisto is the first and only US based nonprofit using cryptography to confidentially identify when two or more survivors have been assaulted by the same perpetrator, and connecting them in order to facilitate coordinated action in a scalable way. 
4.Could you give us an overview of the programmes and services that Callisto provides for victims, survivors, and communities?
Callisto's signature Matching Tool detects survivors of repeat offenders. The matching process allows a survivor to enter unique identifiers (ex: social media handles) of the perpetrator and if  another survivor enters the same unique identifiers, a "match" occurs. We connect each survivor with a Legal Options Counselor (LOC) who helps them navigate their options for taking action. A survivor does not have to disclose details of their assault to participate in the matching process.
 Our Online Record Form allows a survivor to create an encrypted, timestamped document of the facts of their story in a private space that is safe and comfortable for them. Using this tool can assist survivors in processing through trauma and can serve as a reference to share what happened when they are ready.
 We also provide a curated collection of resources, tools, and information to help survivors and the allies that support them navigate their personal journey towards healing and justice. 
5. As noted in your answer, above,  one of Callisto's key initiatives is Callisto's Matching System which enables a survivor "to enter the unique identifiers of their perpetrator and in the event that another survivor enters the same unique identifiers, a "match occurs., Then, both survivors are connected with their own Legal Options Counselor who will help them navigate their options for taking action." What progress has Callisto's Matching System made so far in terms of empowering survivors to speak out against sexual assault and building safer spaces and communities for women and girls?
Callisto saw unprecedented demand and, in turn, grew from 19 campuses at the start of the Fall 2021 Semester to over 40 campuses today. Approximately 500 students created an account, and 10% of entries entered into matching in the 2021-2022 academic year were 'matched,' meaning a repeat perpetrator was detected. Of the survivors who spoke with an LOC, over 50% requested to connect with the other survivor of the same perpetrator in order to coordinate action. 
Surveys completed by survivors who visited Callisto's website showed that they were six times more likely to report their assault to Title IX Offices and three times more likely to seek out mental health services. When surveyed, 100% of survivors who used Callisto would recommend it to a friend who had been sexually assaulted.
Callisto also piloted our first partnership by providing access to over 1600 dancers in the Desi Dance Network, a Southeast Asian Bollywood-Fusion Dance Competition circuit. When surveyed, 19% stated they used the Matching System, Online Record Form, and/or curated resources.