Welcome to Part 2 of our September 2022 Inspirational Interview with Randa Siniora, General Director of the Women's Centre for Legal Aid and Counselling (WCLAC) in Palestine.
 A longtime human rights and women's rights activist, Ms. Siniora has served as Senior Executive Director of the Palestinian Independent Commission for Human Rights (2007- 2015) and the General Director of Al-Haq, Law in the Service of Man (2001-2005). Ms Siniora was the first Palestinian woman from Palestinian civil society organisations to brief the UN Security Council on Women Peace and Security (WPS) in 2018 and, in 2019, she was selected one of the 100 most influential people on gender policy around the world.
In this part of the interview, Ms. Siniora talks about the impact  her organisation has had on attitudes about VAW in Palestine, WCLAC's future plans, and the need for a collective effort at all levels of society to change attitudes and challenge patriarchal thinking.
Part 1 of this interview was published on 25 September, 2022.
Photos courtesy of WCLAC.
---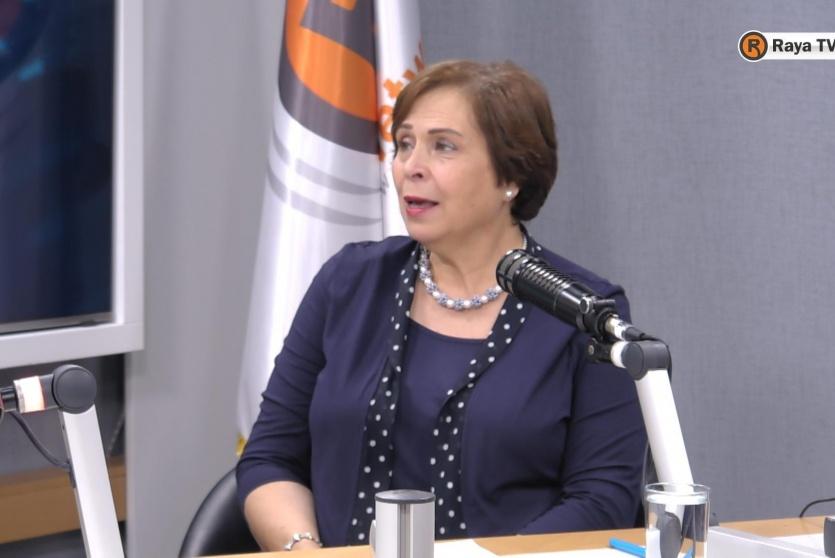 6.Since 1991, what sort of impact has WCLAC had on Palestine's approach and attitudes towards VAW?
Since the signing of the Oslo Accords in 1993, WCLAC has highlighted key areas for legislative reform and begun efforts to establish an emergency protection shelter for women victims of violence by maintaining a model-integrated referral system for victims of GBV. Our focus on grassroots capacity building will decentralise the Centre's work and ensure sustainability. For COVID, WCLAC designed an intervention plan that ensured women's access to social and legal counselling during the lockdown and shutdown of institutions through a free helpline and disseminating awareness through mainstream media. 
WCLAC has also worked with other agencies to report on issues affecting women. WCLAC partnered with the Salma Regional Network to produce a regional report on GBV during COVID-19, the FADA Palestinian Network, and the Arab CSOs and Feminist Network to address issues including the gendered impact of climate change, family and personal status laws in the MENA region, GBV and sexual harassment on women at the workplace. 
Finally, to hold Palestine accountable to international conventions and treaties it acceded to, WCLAC developed a CEDAW shadow report and managed to influence the CEDAW Committee to adopt recommendations mentioned in our report. A CEDAW parallel follow-up report was also developed in partnership with Al Muntada , the Palestinian Forum to  Combat  Violence against Women, to exert pressure on the Palestinian government to respond to the concluding remarks. WCLAC also developed Beijing +25 parallel in partnership with MIFTAH.
7.How do you think men and boys can help to end violence against women?
Our practical experience has proven that only through engaging young men and women, and through encouraging  positive masculinity, can we witness change in perceptions, attitudes, and behaviour.  
WCLAC works to mobilise young men and women to become allies and active agents for change on issues related to gender and women's rights. Our own volunteers have learned to use social media more effectively and launch initiatives in their own communities to create change. We also engage existing youth volunteer groups to initiate change in their communities. And, through our professional hubs, we engage male lawyers, journalists, human rights defenders, and politicians to: enhance their knowledge and practices regarding human rights, gender equality, and women's rights; highlight gaps in national laws that are considered essential obstacles and challenges for women in public life; and organise intellectual structured discussions on gender and women's rights.
8.Tell us about WCLAC's plans for the future. What campaigns, programmess, or projects do you have coming up in the next 5 years?
WCLAC strives within the next five years to achieve three strategic objectives:
Enhanced protection of women suffering from discrimination and violence in Palestine through the provision of quality social, legal, and protection services by enforcing psychosocial support, and litigation on behalf of women before the Shari'a and Ecclesiastical Courts to attain their personal status rights. 

Increased social responsibility of the Palestinian community towards women's rights and elimination of discrimination against them.

WCLAC will mobilise constructive debate and create discourse to influence social dialogue within Palestinian society through

engaging journalists and media outlets; disseminating awareness messages; mobilising the public through digital campaigns designed and launched several times per year; and creating hubs of professionals and academics to revive the human rights and feminist discourse that helps influence social change, and the policy and decision-making process.

Strengthening women's right to justice and elimination of discriminatory policies against them.

 WCLAC will carry out a gender-sensitive review of existing laws and policies to identify discriminatory articles and gaps that reinforce inequality between men and women. We will seek to demonstrate the link between domestic violence and VAW in the public sphere, especially in the world of work. WCLAC will also develop and submit reports to UN agencies to ensure the international community will hold the Israeli occupation to account with regards to its human rights violations of women.
9.How can The Pixel Project's supporters engage with and support the efforts of WCLAC to stop violence against women?
The Pixel Project's supporters can support WCLAC's work through engagement in advocacy to exert pressure on international duty bearers to hold Israel accountable. Israeli violations of human rights and international humanitarian law disproportionately affect Palestinian women who are already marginalised and discriminated against due to patriarchal systems.
We also realise that the Palestinian Authority (PA) does not have the political will to adopt progressive nondiscriminatory laws, which also abide by international conventions. In this regard, collective efforts to exert pressure on the PA to adopt laws that contribute to ending violence against women will support civil society organisations to stop gender-based violence.
10.In your considered opinion, how can we end violence against women for good?
Ending VAW is a process that requires collective efforts at the community, national and international levels, by people of all ages and professions–including activists, politicians, and clergy– to change attitudes and challenge existing power relations that are entrenched within the patriarchal system. This needs to be combined with legal and policy reform to eliminate all law, legislation, policies and procedures such as justifying laws that give lenient sentences for serious crimes against women and girls. As noted in question 7, above, we also believe that young people should be encouraged to become champions of change in their own communities.  
Palestinian women have to bear the brunt of ongoing Israeli violations of human rights and IHL through arbitrary detention, mass expulsion, home demolition and others. Ending occupation is one of the major factors that will end VAW, therefore international efforts to make the occupying power accountable for its serious violations of human rights is necessary to end the culture of impunity that the occupying power enjoys.