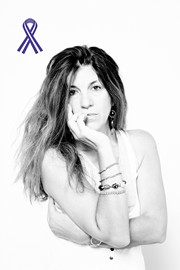 Jillian Edelstein
Principal Photographer
London, United Kingdom
London based photographer Jillian Edelstein was born and grew up in Cape Town, South Africa. She began working as a press photographer in Johannesburg on the Rand Daily Mail and the Star. In 1985 she emigrated to London to study at the London College of Printing. Her portraits have appeared in many publications including The New Yorker, The New York Times Magazine, Vanity Fair, Vogue and Interview. She has worked on campaigns for Comic Relief, The Dogs Trust, The National Theatre, The National Portrait Gallery, Abbot Mead Vickers BBDO, EMI, UNICEF, and The Royal Shakespeare Company.
She has received several awards including the Kodak UK Young Photographer of the Year in 1986, Photographers Gallery Portrait Photographer of the Year Award 1990, the Visa d'Or at the International Festival of Photojournalism in Perpignan in 1997, the European Final Art Polaroid Award in 1999, the John Kobal Book Award 2003.
Between 1996 and 2002 she returned to South Africa often to document the work of the Truth and Reconciliation Commission. Her award-winning book Truth and Lies, shot in large format was published by Granta in 2002. Her photographs have been exhibited internationally at venues including the National Portrait Gallery, The Photographers Gallery, The Royal Academy New Art Space, the Tom Blau Gallery in London, the Recontres Internationales de la Photographie in Arles, France and the Bensusan Museum, Johannesburg. She has just completed her second book Call of the Ancestors about the Sangoma, the traditional healers who live, heal and train in the mountains on the Lesotho/South African border.
You can keep up with Jillian at http://www.jillianedelstein.co.uk/.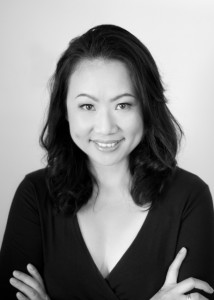 Michelle Wong
Photographer, The Pixel Project
Kuala Lumpur, Malaysia
Michelle first started her career in the hospitality and MICE industries, before setting up Michelle Wong PhotoArtistry back in 2012. She enjoys capturing REAL life moments and emotions – focusing in helping people celebrate their lifestyles, ages and life stages through visual documentation.
Specialising in portraiture and events photography, her approach has always been simple, natural, spontaneous and photojournalistic. Besides meeting new people from all walks of life and making new friends, she is thankful for the opportunities to work with both local and international organisations such as The Pixel Project, the World Health Organization, Sarawak Convention Bureau, etc. Michelle works on photography campaigns such as the People and Pets Say NO! campaign for The Pixel Project.
Follow Michelle's adventures on Facebook, Twitter and Instagram. Check out her work at http://mwphotoartistry.com/