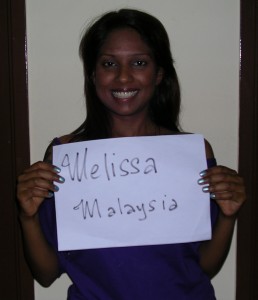 Melissa Ruth Arul
Kuala Lumpur, Malaysia
Melissa is an administrative executive in a media-based company since 2005. She is also a part-time student doing her Master Degree in English Literature in the University of Malaya, writing a thesis on J.R. R. Tolkien.
Melissa volunteers as one of the Twitter Tag Team members for The Pixel Project. Before The Pixel Project, Melissa had previous experience volunteering for the Non-Aligned Movement Summit as support personnel in 2003. She is currently working on her first graphic novel during her spare time.
Rebecca 'Bec' Dean
Boston, Massachusetts, United States Of America
Rebecca (Bec) Dean is a gender and information researcher committed to ending violence against women and girls. She enjoys tweeting to Pixel Project's more than 20k followers and is encouraged daily by the global effort of all the volunteers that make the around the clock awareness possible.
She and her husband T.J. are also the brains behind the programme code that enables The Pixel Project's daily VAW Helpline RT Session which auto-tweets out helplines to more than 30 countries around the world from 8pm – midnight EST. She also enjoys strong coffee and almost anything related to mobile technology and gender equality.
Say hello and find her on twitter @becdean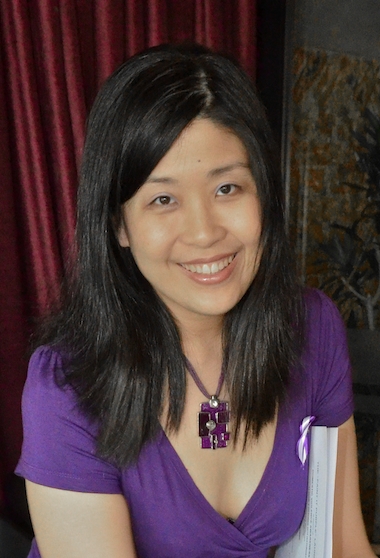 Regina Yau
Kuala Lumpur, Malaysia
Regina Yau is the Founder and President of The Pixel Project which she created in 2009 to raise funds, awareness and volunteer power for the cause to end violence against women using the power of the internet, new technologies, social media and popular culture/the arts. Regina is a Rhodes Scholar with a long-standing commitment to women's human rights.
In addition to serving as Founder and President of The Pixel Project, Regina is also a member of the Twitter Tag Team. She tweets out headlines and articles about violence against women every Monday, runs The Pixel Project's tweetathon events, as well as curates and prepares stock tweets for the team to use.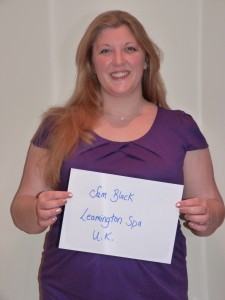 Sam Black
Warwickshire, United Kingdom
Sam has previously volunteered on a Rape and Sexual Abuse helpline where she was trained in working with survivors of sexual violence. At work she has also supported people of all ages who have suffered domestic violence, sexual abuse and rape. Sam is a mum to a one year old daughter and she wants to try and help raise awareness of all forms of violence against women and encourage other people to join us and create a safer world for our children to grow up in.She has a degree in Psychology and Health Science. In her spare time she likes to dance badly, speak Spanish badly, spend time with friends and family and to feed the ducks at the park with her little one.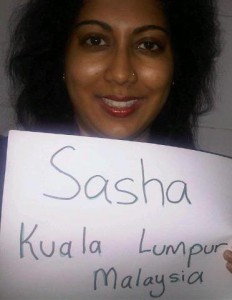 Sasha Surandran
Kuala Lumpur, Malaysia
Always seeking solutions and ways of doing things better and keeping them simpler, Sasha has been involved in activism for women's rights and supporting HIV / AIDS survivors since right out of college. She has worked with several NGOs in Malaysia, especially in the spheres of writing & editing publications, fund-raising, manning stalls and much more.
Sasha currently works in corporate communications where she writes and develops persuasive communication tools, organize targeted events and build mutually-beneficial relationships with relevant stakeholders. Aside from her work in corporate communications and the Pixel Project, Sasha is also pursuing her passion for dance and is training to become a professional dancer. In her spare time, she writes, reads, shops and socialises.
Sasha has a degree in Professional & Organizational Behavior from SUNY and a Masters degree in Mass Communication.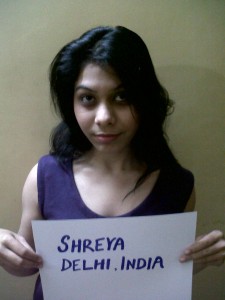 Shreya Gupta  (On sabbatical)
New Delhi, India

Having seen her mother and friends victimised, Shreya Gupta is opposed to domestic violence of any kind against women and is an ardent supporter of women rights. One rainy night engulfed in deep thought was all it took for Shreya to revolt against the wishes of her family who were intent on making an engineer out of her. She hopes to use her perfectly purposeful pen to impress the readers' and get them on board the cause to end violence against women.
Shreya is a longtime member of The Pixel Project's team, working with the research and Twitter Tag Team.
Susan, who is based in Cairo, Egypt, has been a Web 2.0 volunteer with the Pixel Project for 5 years now. She has a degree in human rights law, with a focus on women's rights in the Middle East, and 9 years of experience in community development. She currently teaches at an international high school in Egypt, where she works to open the minds of Egypt's elite youth to the particular issues faced by marginalized communities through her civic engagement and active citizenship class, with a focus on gender and economic equality.