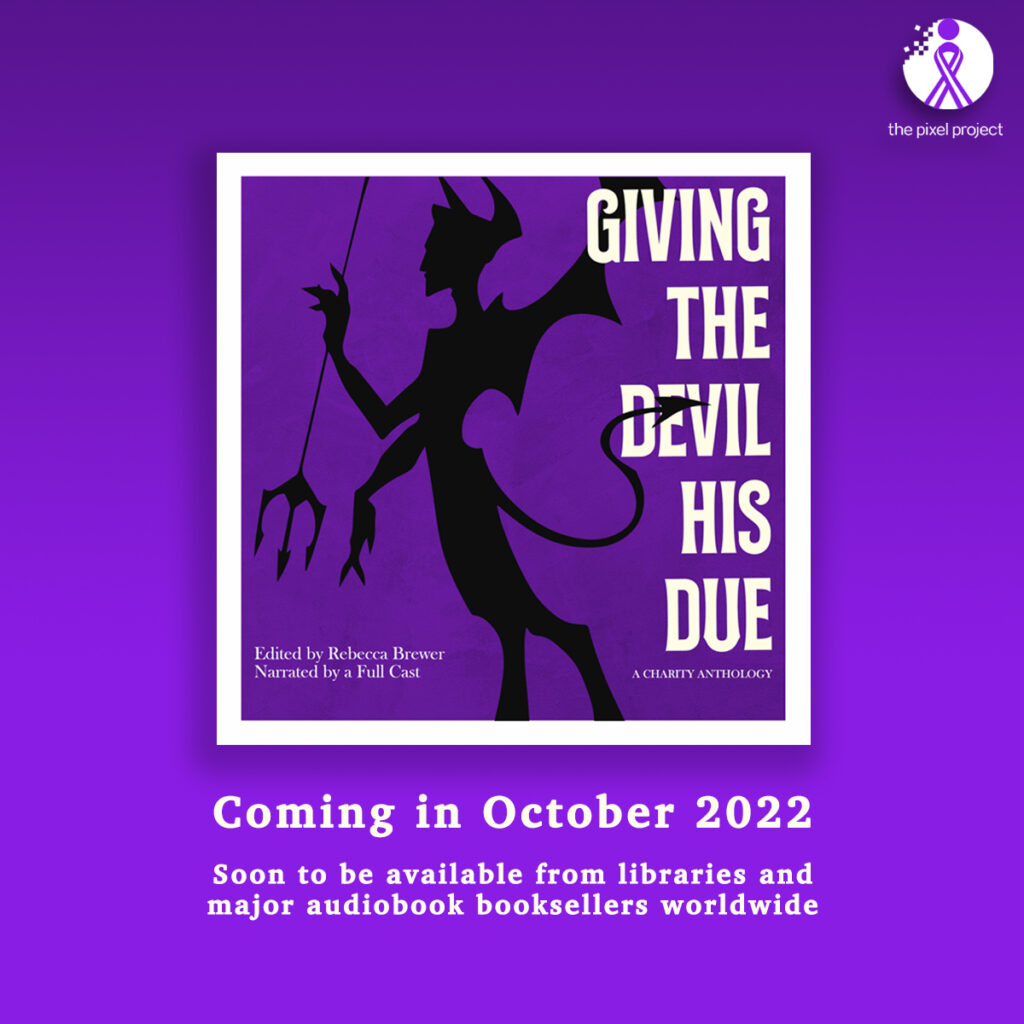 September 21st, 2022 (WORLDWIDE): The Pixel Project, an anti-Violence Against Women non-profit, is proud to announce the upcoming release of the limited edition audiobook of Giving The Devil His Due, their first charity short story anthology under their Read For Pixels programme, which will be available starting October 2022 via major audiobook platforms and libraries worldwide.
Produced in partnership with Voiceworks Audio, the sixteen speculative fiction stories in the Giving The Devil His Due audiobook are read by a cast of twelve of today's finest audiobook narrators: Alyssa Bresnahan, Brian Nishii, Christina Moore, Cynthia Farrell, Edoardo Ballerini, Erin Moon, Karen Chilton, Kate Forbes, Nancy Wu, Robin Miles, Samuel Roukin, and Stephanie Cozart. Through their powerful performances, the anthology's theme of men who perpetrate violence against women and girls meeting their comeuppance in uncanny ways comes to life with a Twilight Zone vibe. As with the print edition, the audiobook evokes the spirit of Rod Serling to tell compelling stories that will spark conversations about violence against women (VAW) amongst book lovers and fandoms worldwide while sending a clear message that misogyny, toxic masculinity, and VAW is unacceptable.
This audiobook is part of The Pixel Project's aim of widening access to the anthology as part of raising awareness about VAW. Hardcore audiobook fans and sight-impaired readers will be able to enjoy these thought-provoking stories by sixteen major names and rising stars in Fantasy, Science Fiction, and Horror: Angela Yuriko Smith, Christina Henry, Dana Cameron, Errick Nunnally, Hillary Monahan, Jason Sanford, Kaaron Warren, Kelley Armstrong, Kenesha Williams, Leanna Renee Hieber, Lee Murray, Linda D. Addison, Nicholas Kaufmann, Nisi Shawl, Peter Tieryas, and Stephen Graham Jones.
The Pixel Project will also be running two audiobook-related launch activities as part of commemorating Domestic Violence Awareness Month 2022:
Special audiobook launch price: From 1 – 15 October 2022, the audiobook will be available at the special price of US$10 from selected audiobook retailers.
The Giving The Devil His Due audiobook livestream panel session series: This series will focus on the power of audiobooks to enhance the impact of stories and storytelling in support of ending VAW. These will be held at 8.30pm Eastern Time on selected Saturdays in October and November 2022. There will be two panel sessions in October starting with the 1 October launch panel featuring New York Times bestselling Fantasy author Kelley Armstrong, audiobook narrator Stephanie Cozart, and founder of Voiceworks Audio, Andy Paris. This will be followed by the 22 October panel session with award-winning Horror author Kaaron Warren, award-winning audiobook narrator Samuel Roukin, and the anthology's editor, Rebecca Brewer.
"The Pixel Project is honoured to partner with Voiceworks Audio to catapult the awareness-raising power of Giving The Devil His Due to the next level with this audiobook which has been a labour of love by the Voiceworks Audio team and the twelve audiobook narrators who generously donated their time and talent to this project," said Regina Yau, Founder and President of The Pixel Project. "VAW is one of the most brutal, widespread, and entrenched human rights violations in the world and yet there remains a wall of silence around it in many cultures and families. We believe that stories have the power to give voice to this issue, and that audiobooks play a vital role in boosting the impact of stories to get people to think about and take action to stop VAW in their communities worldwide."
The Giving The Devil His Due audiobook will be available on all major audiobook platforms in the United States and its territories, Canada, Europe, Asia, Australia, and New Zealand from 1 October 2022 to 31 October 2023 only. All net proceeds from the sales of the audiobook will go towards supporting The Pixel Project's anti-violence against women programmes, campaigns, and resources.
---
About The Pixel Project (www.thepixelproject.net)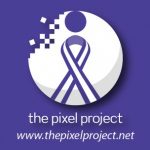 The Pixel Project is a completely virtual, volunteer-led global 501(c)3 nonprofit organisation whose mission is to raise awareness, funds and volunteer power for the cause to end violence against women using  a combination of social media, new technologies, and popular culture/the Arts.