Welcome to Part 2 of our August 2022 Inspirational Interview with Baia Pataraia, executive director of Sapari in Georgia.
Baia Pataraia is a human rights lawyer and civil activist. Since 2013, she has chaired the prominent women's organisation Sapari. In 2014 Baia founded the Georgian Women's Movement, the nation's largest informal feminist group, which perform various advocacy activities and social campaigns. Currently she chairs the board of Human Rights House Tbilisi. In 2021 she received the Kato Mikeladze Award for Women Human Rights Defenders.
In this part of the interview, Baia speaks about providing assistance to women across Georgia through local organisations and what men and boys can do to help their cause.
Part 1 of this interview was published on 28th August, 2022.
Photos courtesy of Sapari.
---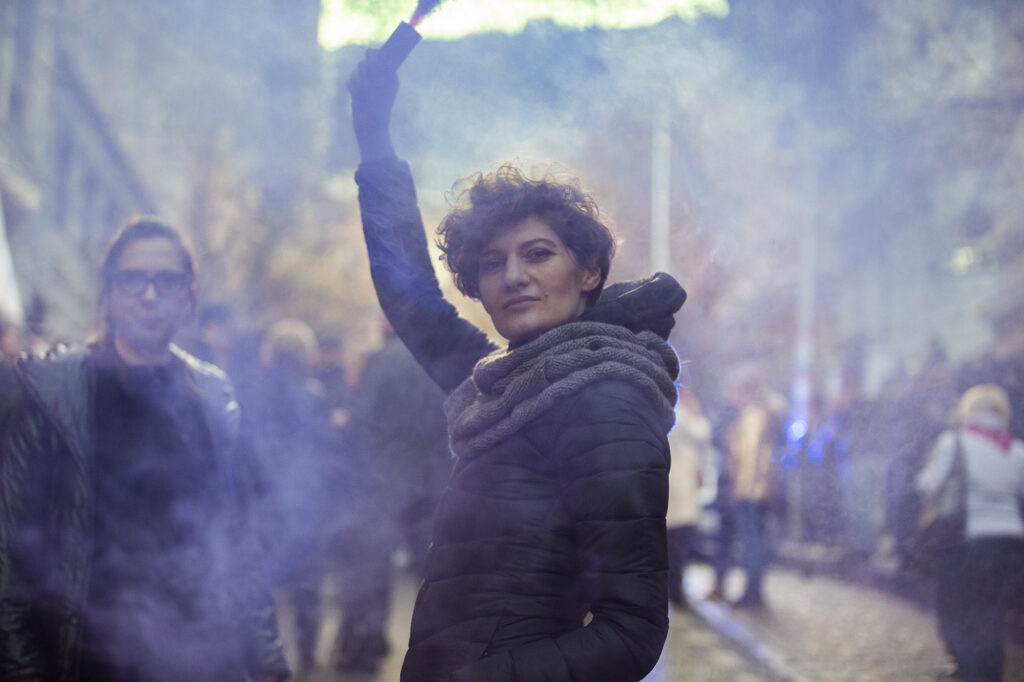 6. How do you think men and boys can help to end violence against women?
With few resources, we always try to strengthen and empower women and somehow do not pay sufficient attention to men and boys. Unfortunately, at least in Georgia, men do not organise themselves to combat VAW. They remain as passive supporters, but they could do so much more. First of all, I think that in the severe crisis of masculinity nowadays, men and boys need a new understanding of manhood, and they have to come up with new notions of the "good and manly man" who does not need violence anymore to prove his manhood. This should be done by men and it will benefit all of us.
7. Tell us about Sapari's plans for the future. What campaigns, programmes, or projects do you have coming up in the next 5 years?
The organisation has grown significantly in recent years. Now we work not only from the capital, but we have local lawyers in four regions and plan to expand to more. We intentionally do not strive to open up regional offices of Sapari, but rather try to strengthen our sister organisations locally in the regions with our lawyers who share offices with them.
We would like to help young activists and young feminists and to share our experience with them, as we believe that movement building is key not only for Georgia, but for all women-led communities in the world. We are ready and open to teach and learn best practices from various regions.
8. How can The Pixel Project's supporters engage with and support the efforts of Sapari to stop violence against women?
Today virtual space creates new opportunities for organisations like us to reach out to supporters who can contribute with their knowledge, ideas and other resources. We believe that women need stronger synergy to overcome VAW together. We would like to build new international partnerships with other feminist organisations. Possibly, The Pixel Project's supporters can amplify our voice and help us to find other groups and organisations who share our values and vision.
9. In your considered opinion, how can we end violence against women for good?
Violence against women is based on gender inequality. If we want to end VAW, we should strive for equality. Belief that men are superior to women is deeply rooted in patriarchal societies. Men still believe that they should be ruling lives of women, especially their partners and family members. We need a big shift in mentality; we need to combat gender roles and stereotypes, and governments have all necessary resources to make it happen. Women have to unite and demand the change, real change of power structures and dominant patriarchal approaches.