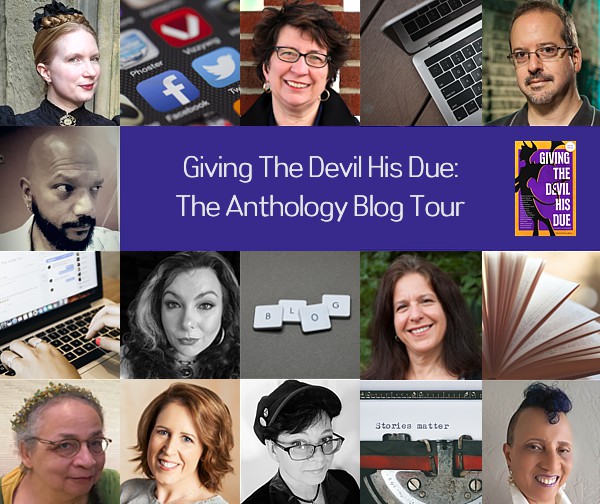 FEBRUARY 10th, 2022 (WORLDWIDE): Calling all book bloggers who are interested in joining efforts to stop violence against women (VAW)! The Pixel Project invites you to be one of our stops on our blog tour for Giving The Devil His Due, our first charity anthology, to help raise awareness about VAW during Sexual Assault Awareness Month in April 2022.
Giving The Devil His Due showcases stories where The Twilight Zone meets Promising Young Woman as men who abuse and murder women meet their comeuppance in uncanny ways. Edited by Rebecca Brewer (formerly of Ace/Penguin Random House), the anthology features sixteen major names and rising stars in Fantasy, Science Fiction, and Horror including Angela Yuriko Smith, Christina Henry, Dana Cameron, Errick Nunnally, Hillary Monahan, Jason Sanford, Kaaron Warren, Kelley Armstrong, Kenesha Williams, Leanna Renee Hieber, Lee Murray, Linda D. Addison, Nicholas Kaufmann, Nisi Shawl, Peter Tieryas, and Stephen Graham Jones.  The book includes resources for victims and survivors of VAW worldwide, making it a valuable tool for getting life-saving information to domestic violence victims still under their abuser's control or rape survivors who are too ashamed to ask for help. 100% of the net proceeds from the sales of the anthology will go towards supporting The Pixel Project's anti-violence against women work.
During this unique blog tour, The Pixel Project will publish a weekly round-up of submitted blog posts and also set up a special page with a collection of links to all submitted blog posts at the end of April. We will highlight these round-ups to our 75,000-strong social media communities. The anthology authors may also boost the signal by sharing them with their readers and fandoms.
The goal: to get as many people writing and talking about the book and the importance of stopping VAW as possible so that victims and survivors will realise that they are not alone and that help is out there.
Book bloggers who sign up for the tour are welcome to participate in their preferred format which may include (and is not limited to):
A blog review or book spotlight of the anthology
A YouTube, Instagram, or TikTok review or spotlight about the anthology
A blog interview with one of the anthology authors
Using the anthology as a starting point for sharing their survivor story
All participating bloggers will be provided with a Giving The Devil His Due tour pack comprising an e-copy of the anthology in the format of the blogger's choice (ePUB, PDF or Mobi), an anti-VAW information toolkit, and a selection of accompanying book visuals.
For book bloggers interested in doing an author interview about the book, there are a limited number of written interview slots with selected anthology authors which are available upon request. These are granted to bloggers on a first-come, first-served basis. Bloggers will be able to request for an interview when they fill in the sign-up sheet.
Interested? Here's how you can get started:
---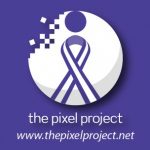 About The Pixel Project (www.thepixelproject.net)
The Pixel Project is a complete virtual, volunteer-led global 501(c)3 nonprofit organisation whose mission is to raise awareness, funds and volunteer power for the cause to end violence against women using  a combination of social media, new technologies, and popular culture/the Arts.