Welcome to the Read For Pixels "Meet The Authors" section  for our anthology, Giving the Devil His Due, where you can learn more about the award-winning bestselling authors who have generously contributed their stories to help us start the conversation about violence against women.
They support the cause to end violence against women. Do you?
It's time to stop violence against women. Together.
---
Linda D. Addison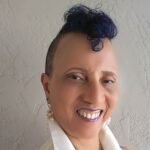 LINDA D. ADDISON, award-winning author of five collections, including How To Recognize A Demon Has Become Your Friend, the first African-American recipient of the HWA Bram Stoker Award®, received the HWA Mentor of the Year Award and the HWA Lifetime Achievement Award. Addison is a co-editor of Sycorax's Daughters, an anthology of horror fiction/poetry by African-American women.
Learn more about Linda at https://lindaaddisonwriter.com/. You can follow her on Twitter at @nytebird45
---
Kelley Armstrong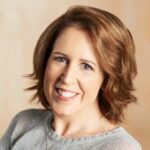 KELLEY ARMSTRONG believes experience is the best teacher, though she's been told this shouldn't apply to writing her murder scenes. To craft her books, she has studied aikido, archery and fencing. She sucks at all of them. She has also crawled through very shallow cave systems and climbed half a mountain before chickening out. She is, however, an expert coffee drinker and a true connoisseur of chocolate-chip cookies.
Learn more about Kelley at http://www.kelleyarmstrong.com/. You can follow her on Twitter at @KelleyArmstrong
---
Dana Cameron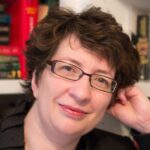 Whether writing SF/F/H, noir, historical fiction, thriller, or traditional mystery, DANA CAMERON draws from her expertise in archaeology. Her work has won multiple Agatha, Anthony, and Macavity Awards and earned an Edgar Award nomination. The Emma Fielding archaeology mysteries were optioned by Muse Entertainment; the most recent, More Bitter Than Death, debuted in 2019 on Hallmark Movies & Mysteries.
Learn more about Dana at https://www.danacameron.com/. You can follow her on Twitter at @danacmrn
---
Leanna Renee Hieber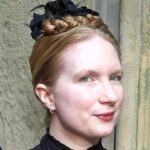 Award-winning, bestselling author LEANNA RENEE HIEBER writes historical fantasy novels for Tor and Kensington Books such as the Strangely Beautiful saga, The Eterna Files trilogy and The Spectral City series. A classically trained actress featured in film and television, Leanna created and tours a one-woman show portraying nineteenth-century designer Clara Driscoll.
Learn more about Leanna at https://www.leannareneehieber.com/. You can follow her on Twitter at @Leannarenee
---
Lee Murray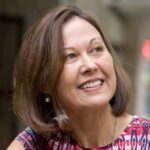 LEE MURRAY is a multi-award-winning author-editor from Aotearoa-New Zealand. Her work includes military thrillers, the Taine McKenna Adventures, supernatural crime-noir series The Path of Ra (with Dan Rabarts), and debut collection Grotesque: Monster Stories. She is proud to have co-edited Black Cranes: Tales of Unquiet Women with Geneve Flynn.
Learn more about Lee at https://www.leemurray.info/. You can follow her on Twitter at @leemurraywriter
---
Christina Henry
CHRISTINA HENRY is a horror and dark fantasy author whose works include Near the Bone, The Ghost Tree, Looking Glass, The Girl in Red, The Mermaid, Lost Boy, Alice, Red Queen, and the seven-book urban fantasy Black Wings series. She enjoys running long distances, reading anything she can get her hands on and watching movies with samurai, zombies and/or subtitles in her spare time. She lives in Chicago with her husband and son.
Learn more about Christina at https://www.christinahenry.net/. You can follow her on Twitter at @c_henry_author
---
Stephen Graham Jones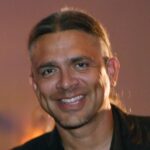 STEPHEN GRAHAM JONES is the New York Times bestselling author of nearly thirty novels and collections, and there's some novellas and comic books in there as well. Most recent are The Only Good Indians and Night of the Mannequins and My Heart is a Chainsaw. Stephen lives and teaches in Boulder, Colorado.
Learn more about Stephen at https://www.demontheory.net/. You can follow him on Twitter at @SGJ72
---
Nicholas Kaufmann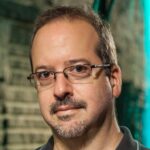 NICHOLAS KAUFMANN is the author of six novels, the most recent of which is the bestselling horror novel 100 Fathoms Below, co-written with Steven L. Kent. His fiction has been nominated for the Bram Stoker Award, the Shirley Jackson Award, the Thriller Award, and the Dragon Award. In addition to his own original work, he has written for such properties as Zombies vs. Robots, The Rocketeer, and Warhammer. He and his wife live in Brooklyn, New York.
Learn more about Nicholas at http://www.nicholaskaufmann.com/. You can follow him on Twitter at @TheKaufmann
---
Hillary Monahan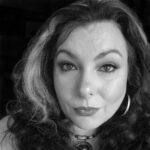 HILLARY MONAHAN is a New York Times bestselling author of twelve novels, her books spanning the gamut from young adult horror to contemporary romance. Her next novel, a gothic retelling of Miss Havisham's younger years, is forthcoming from Penguin Random House Delacorte.
You can follow Hillary on Twitter at https://twitter.com/HillaryMonahan
---
Errick Nunnally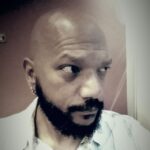 ERRICK NUNNALLY was raised in Boston, served in the USMC, graduated from art school, and studied Krav Maga. He has published three novels, Blood for the Sun, All the Dead Men, and Lightning Wears a Red Cape, and several stories in anthologies and magazines. Visit erricknunnally.us to learn more about his work.
Learn more about Errick at http://www.erricknunnally.us. You can follow him on Twitter at @ErrickNunnally
---
Jason Sanford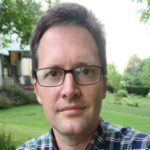 JASON SANFORD is a two-time finalist for the Nebula Award who has published dozens of stories in Asimov's Science Fiction, Interzone, Apex Magazine, Fireside Magazine, and Beneath Ceaseless Skies along with appearances in multiple "year's best" anthologies. His first novel, Plague Birds, will be released by Apex Publications in late 2021. Born and raised in the American South, Jason's previous experience includes work as an archaeologist and as a Peace Corps volunteer.
Learn more about Jason at http://www.jasonsanford.com/. You can follow him on Twitter at @jasonsanford
---
Nisi Shawl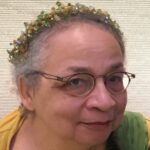 Multiple-award-winning author and editor NISI SHAWL has taught for Clarion West, Viable Paradise, Centrum, and Hugo House, and spoken at Duke University and Spelman College. They contribute reviews to the Washington Post, Ms. Magazine, and The Cascadia Subduction Zone, a literary quarterly. They cowrote Writing the Other: A Practical Approach, a standard text on inclusive representation. They live in Seattle and take frequent walks with their cat.
Learn more about Nisi at http://www.nisishawl.com/. You can follow them on Twitter at @NisiShawl
---
Angela Yuriko Smith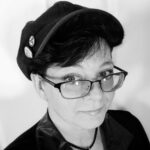 ANGELA YURIKO SMITH is an American poet, Stoker-nominated author and co-publisher of Space and Time magazine, a publication that has been printing speculative fiction, art and poetry since 1966. Join our Flash Battle leagues, compete as an Iron Writer and help raise an Exquisite Corpse at SpaceandTime.net.
Learn more about Angela at http://angelaysmith.com/. You can follow her on Twitter at @AngelaYSmith
---
Peter Tieryas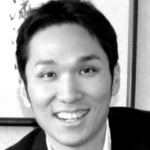 PETER TIERYAS is the award-winning internationally best-selling writer of the Mecha Samurai Empire series (Penguin Random House), which has received praise from places like the Financial Times, Amazon, Verge, Gizmodo, Wired, and more. The series has been translated into multiple foreign languages and won two Seiun Awards, and the Mandarin version was one of Douban's Top 10 Science Fiction Books of 2018. He's had hundreds of publications from places like New Letters, Subaru, ZYZZYVA, Indiana Review, and more. His game essays have been published at sites like IGN, Kotaku, and Entropy. He was also a technical writer for Lucasfilm.
Learn more about Peter at https://tieryas.wordpress.com/. You can follow him on Twitter at @TieryasXu
---
Kaaron Warren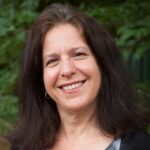 Shirley Jackson award-winner KAARON WARREN published her first short story in 1993 and has had fiction in print every year since. She was recently given the Peter McNamara Achievement Award and was Guest of Honour at World Fantasy 2018, Stokercon 2019 and Geysercon 2019. She has published five multi-award-winning novels (Slights, Walking the Tree, Mistification, The Grief Hole and Tide of Stone) and seven short story collections. Her most recent book is the novella Into Bones Like Oil.
Learn more about Kaaron at https://kaaronwarren.wordpress.com/. You can follow her on Twitter at @KaaronWarren
---
Kenesha Williams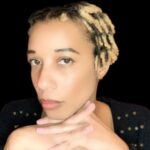 KENESHA WILLIAMS is an author and Founder/Editor-in-Chief of Black Girl Magic Lit Mag. She loves speculative fiction and writes in the horror, science fiction, and urban fantasy genres. Kenesha lives in the DC Metro area with her husband, children, and finicky cat.
Learn more about Kenesha at https://www.keneshawilliams.com/. You can follow her on Twitter at @KeneshaisDope