Welcome to part one of our September 2021 Inspirational Interview with Brittany McMillan, Executive Director of the Kawartha Sexual Assault Centre (KSAC). For over 14 years, Brittany has worked in the social services field, working frontline to support individuals in need and believes that everyone deserves to be treated fairly.  Brittany has had a passion for supporting survivors of sexual assault for many years and is so empowered to work for KSAC.  She believes that education is a crucial component of ending violence against women (VAW).  Brittany is an active participant in many local committees and initiatives to end VAW.  Brittany also facilitates college courses in mental health with a strong focus on prevention and intervention.
Part 2 of this interview will be published on 26 September 2021.
Photos courtesy of Kawartha Sexual Assault Centre.
---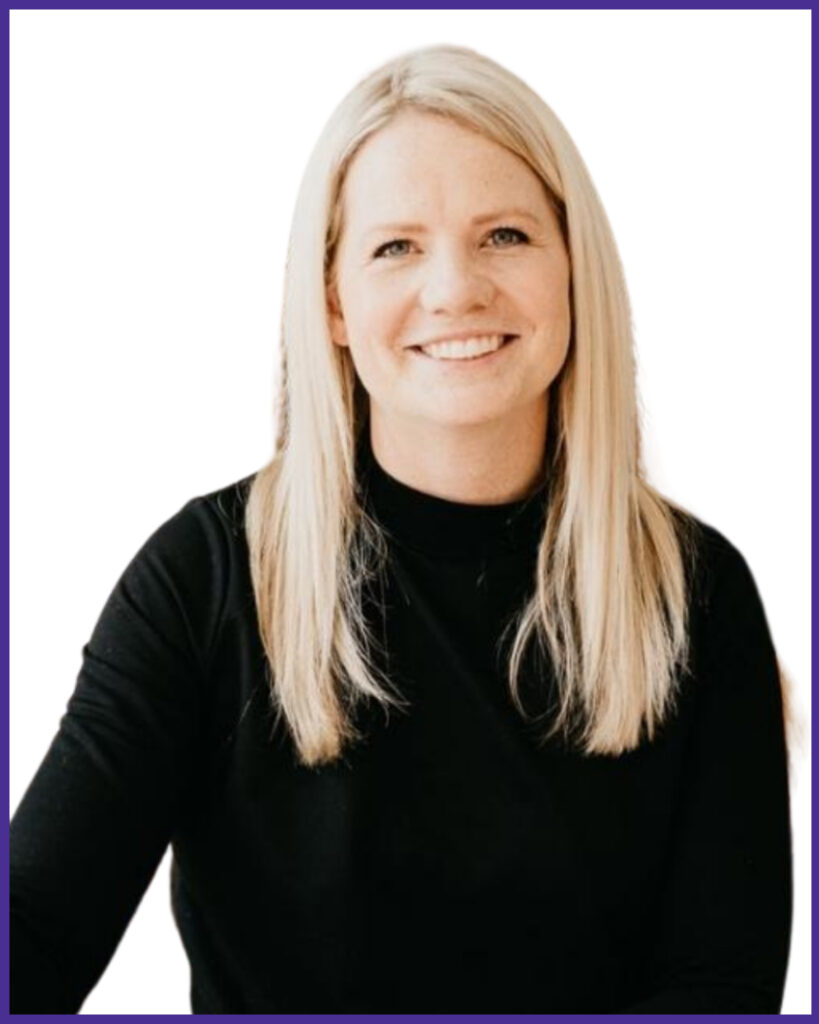 1. How and why did you join the movement to end violence against women (VAW) and how did you come to be the Executive Director of the Kawartha Sexual Assault Centre (KSAC)?
Women are so inspiring and resilient. As a feminist, I want to support all women and see them flourish and grow. We continue to live in a world with violence and discrimination against women. Being part of an agency that has hope for a future without VAW, that does not tolerate VAW, and that supports women survivors through their individual journeys, well that is truly an honour.
When the call for an Executive Director was posted, I knew that KSAC's mission was in line with my professional and personal goals. It was a perfect fit and I am so grateful that I was chosen to be in this role. As the Executive Director of KSAC, I have the opportunity to work with and lead the changemakers of the world.
On a personal note, I am raising two male-identified children. Being a mom is a privilege; being a mom is hard; being a mom raising two boys means that I have a duty to teach them and their peers that VAW is not tolerated.
2.Could give us an overview about KSAC, your programmes and campaigns, and your approach to stopping VAW?
Kawartha Sexual Assault Centre is a feminist, not-for-profit, charitable organisation dedicated to supporting those affected by sexual and gender-based violence and harm. At our centre, we offer individual counselling, psychoeducational and therapeutic groups and workshops, advocacy and accompaniment services, and crisis support.
KSAC provides healing, safety, and support to those affected by sexual violence and harm, and aims to end sexual violence through prevention education within our communities.
Take Back the Night is an important event to highlight. KSAC, alongside many community agencies, leads this event and encourages community members to rise up, speak out, and take a stand against sexual violence. Due to the pandemic, Take Back the Night has been virtual for the last two years. Typically, it is in-person with a candlelight vigil and walk that welcomes survivors of sexual violence and harassment, their supporters and allies, to join together in solidarity.
3. What are some of the particular challenges that KSAC has faced and continues to face when tackling VAW in the Four County region of Peterborough, Northumberland, City of Kawartha Lakes, and Haliburton?
We have a strong and resilient community that helps to support KSAC and our survivors. We aim to empower individuals to stand up against VAW and we continue to provide educational support to our community. We are so proud to be the advocates and leaders to end VAW in our community, and often hear stories of the positive impacts that we make.
Unfortunately, there continues to be challenges and resistance at times. Victims continue to struggle with telling their story for fear of being judged or for fear of people not believing them.
As news stories of VAW continue to break, we often feel deflated. It's like we take a few steps forward and then we are forced to take many steps back. This is a challenge worldwide and in each community. We will continue to educate and stand up against VAW. We will continue to hope for a culture that will not tolerate VAW.
4. KSAC, Trent University, and The Mane Intent have partnered to research the experiences of young women who participate in a new programme entitled "Building Internal Resilience Through Horses". Could you tell us about this programme?
This is a programme that we recently wrapped up. The programme was open to young women aged 13 to 18 who have witnessed or experienced family conflict, dating violence, or other forms of abuse. The programme was designed to promote healthy self-esteem, emotional awareness, coping skills, and personal resilience. It was a free 10-week group programme that combined expressive arts, education, and an opportunity to work in partnership with horses. We had some very positive feedback from this programme.

5. Over the years, what sort of impact has KSAC had on the women and girls in your area and communities that you've helped and what sort of impact has your work had on stopping violence against women in your region and nationally?
KSAC continues to be a loud advocate for ending VAW.  Survivors know that they have a safe place to reach out to. We believe their stories and we walk alongside them to support their healing journey. Through events like "Take Back the Night," the community knows that we are here to tell people that VAW is not okay and it will not be tolerated. Through our prevention and education team, KSAC has stopped or prevented acts of VAW.  Our impact may sometimes be small, but we will continue to work to end VAW.