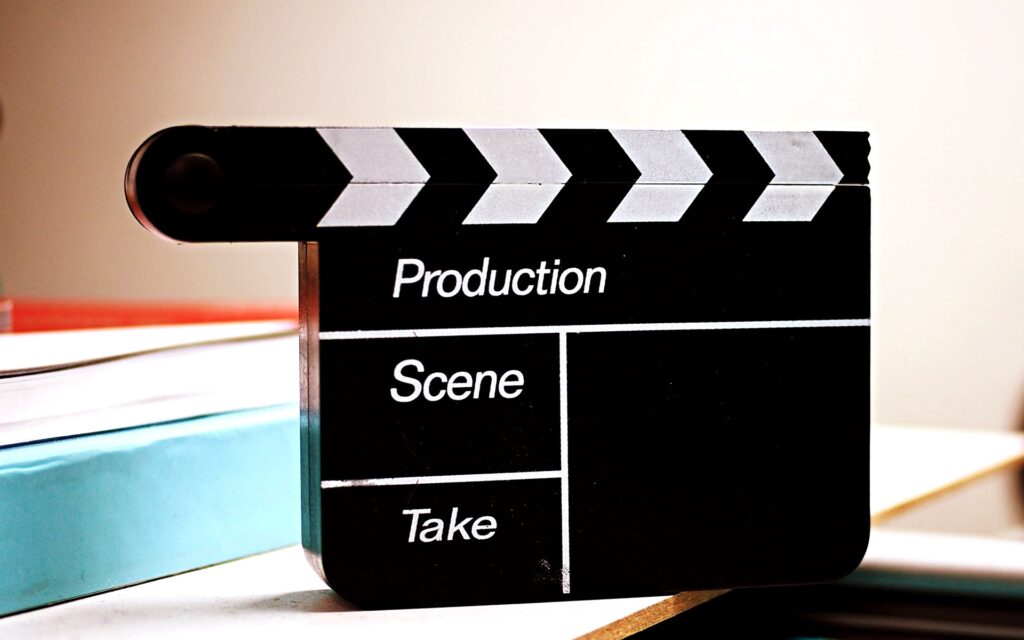 In September 2021, The Pixel Project released our first ever charity anthology, Giving the Devil His Due, where The Twilight Zone meets Promising Young Woman, featuring 16 tales where abusive men get their comeuppance in the most uncanny of ways.
In honour of the launch of our anthology and in a nod to Promising Young Woman, which is one of the key influences behind this anthology, The Pixel Project presents a special edition of our selection of powerful and thought-provoking films from around the world about violence against women (VAW).
In many ways, the films in this list of recommendations are akin to our annual list of 16 films, documentaries, and TV series that examine, sometimes in new and unique ways, the causes of violence and try to find solutions. However, the one major theme that runs through all ten films below is the same one as the theme of Giving the Devil His Due – revenge against male perpetrators who commit VAW by making sure they receive their just deserts. Thus they are, in many ways, far more violent and visceral viewing than offerings on our usual lists. However, more than a few of them will confront viewers with questions of their own world views about VAW as fodder for mass entertainment, male pattern violence, female rage, revenge as a tool, and why justice for victims of VAW is so important.
So watch these films*, read Giving the Devil His Due, and get inspired and fired up to take some kind of constructive action in your own community to put an end to VAW.
It's time to stop violence against women. Together.
*Content Warning: These films may be triggering for some survivors of domestic violence, rape, and sexual assault. 
Introduction by Regina Yau. Written and compiled by Anushia Kandasivam with additional content by Regina Yau. Researched by Su-Ann Cheng. Curated by Regina Yau and Anushia Kandasivam.
Giving the Devil His Due is a limited release charity anthology available in e-book and paperback format from Amazon, Kobo, Google Play, Book Depository and major booksellers worldwide until 31 October 2023.
---
Film Selection #1: A Vigilante (2018)
A Vigilante is a U.S. thriller which could have been another action film with a female assassin but instead, we get a much more nuanced and introspective look into the mind of a woman who, herself a survivor of abuse, helps free other women from their abusers in often violent ways. Horrible and entertaining, this film is also a peek into what a woman could do to exact revenge on those who showed her no mercy or kindness in the past.
Film Selection #2: Bedevilled (2010)
Bedevilled is a South Korean thriller about a young woman abused by her husband and forced to lead an almost slave-like existence by the people in her tiny village. Finally snapping after years of torture, she vengefully kills anyone in the way of her escape. As horrible as the abuse is, the film makes it clear that what is even worse is the fact that the people around her, including the women of the village and her female friend from the city who comes to visit, either take part in her abuse or refuse to intervene.
Film Selection #3: Ms .45 (1981)
Ms .45 is an unusual film to be selected for a Pixel Project list because it is essentially an 80s exploitation thriller, which means it has over-the-top drama and, by today's standards, unnecessary violence. However full of well-worn gendered tropes it is – its premise is a beautiful mute woman getting violently attacked – it is also a little unusual in that it has the woman herself (and not her male husband/lover/relative) exact revenge in very violent ways on all who wronged her with, of course, a .45 calibre pistol. In the best traditions of exploitation films, it was panned by critics upon release and is now considered a classic underground film.
Film Selection #4: Promising Young Woman (2020)
This critically-acclaimed thriller tells the story of Cassie, a medical school dropout who works at a coffee shop and spends her nights feigning being drunk and trapping creepy men who try to take advantage of her. It soon becomes clear that there is something driving Cassie's need for punishment and revenge – her best friend was raped in college with no investigation or redress by the school or authorities. The film's title is itself a play on the harmful belief of many a legal system that punishing a 'promising young man' for his crimes would rob him of his future, while failing to consider the victim's future entirely. While watching men get their comeuppance is highly entertaining, the film really addresses issues that are seldom explored – how sexual violence affects not just the victim but those closest to her for years, leaving them unable to reach their full potential.
Film Selection #5: Scary Stories to Tell in the Dark (2019)
Based on the 1981 children's book of the same name, this horror film follows four teenagers in a small American town who find a book of scary stories that all seem to be coming true, causing all kinds of horrible things to happen. This film is a rollicking teen horror-fest but it also subtly explores how the torture and abuse of a young woman – the long-dead author of the scary stories – has long-term repercussions as she literally comes back to haunt the town that turned a blind eye. And, perhaps most importantly, it deftly addresses the issue of the silencing of the voices of women and girls as part of a pattern of gender-based abuse and ends on a pitch-perfect note (no spoilers).
Film Selection #7: Thelma & Louise (1991)
This classic female buddy road crime film about two friends is such a big part of pop culture that the protagonists are still referenced 20 years later. Thelma and Louise are two ordinary women leading dreary lives until they go on holiday and one of them shoots a would-be rapist, leading to a rollicking crime-filled road trip. Called a "paean to transformative violence", the film exposes stereotypical gender roles in relationships and paints a real and relatable picture of women, having had enough, taking their lives into their own hands, even if the decisions they make are ultimately terrible ones.
Film Selection #8: The Girl with the Dragon Tattoo (2011)
Based on the book by global bestselling Swedish crime/thriller writer Stieg Larsson, this neo-noir psychological thriller tells the story of an investigation into the 40-year disappearance of a girl from a wealthy family by a journalist and his assistant, Lisbeth Salander, the titular tattooed girl and the real protagonist of the story. While the duo's investigation reveals a mystery and chilling family secrets, in parallel is Salander's story of survival from horrific abuse. The two storylines merge and come to a head with some gruesome yet appropriate retribution for the villains as both Salander and the disappeared girl exact revenge. This film is a controversial thriller due to its graphic depiction of rape and sexual assault and critics have pointed out that it does not dig deep enough into the issue of VAW to lift it from being exploitative or gratuitous. However, for all its flaws, it shows how abusers and their victims can come from any walk of life, whether within a privileged family or the state welfare system.
Film Selection #9: The Nightingale (2018)
This Australian historical Western set in a penal colony in what is now Tasmania follows a young female convict seeking revenge for terrible acts of violence committed against her and her family by those who were meant to be upholders of the law. Unable to find justice, she decides to find it herself, enlisting the help of an Aboriginal tracker. The film is a scathing look at violence, VAW and racism perpetrated with impunity. Though it received criticism for the amount of violence depicted on screen, filmmaker Jennifer Kent defended this choice, saying she wanted to show historically accurate depictions of violence as inflicted in Australia's colonial past.
Film Selection #10: Tottaa Pataaka Item Maal (The Incessant Fear of Rape) (2019)
"This is the only chance we have to make men feel the fear that women feel every day," says one of the film's four female protagonists when explaining her plan to the others. A unique story that taps into female rage, this film is about four women from Delhi who, tired of dealing with the incessant fear of rape, decide to pick one man to teach him how it feels to live in fear every day. The film raises questions about why and how VAW is perpetrated in staunchly patriarchal societies and also discusses how capable women are of violence – some of the protagonists believe women can be violent but choose not to.
---
All pictures used are Creative Commons images :