Today is the first day of the 16 Days of Activism Against Gender Violence 2019 campaign. The Pixel Project is kicking things off with our 8th annual list of 16 female role models fighting to end violence against women in their communities. The intent of this list is simple: to highlight the good work of the heroines of the movement to end violence against women wherever they are in the world.
The women and girls in this year's list hail from 16 countries and 5 continents. Many of these outstanding women and girls have shown that it is possible to transform personal pain that came out of facing gender-based violence into positive action to stop violence against women, empower themselves and to show other survivors that it is possible to move forward with dignity and happiness. They have refused to let bitterness and pain get the better of them, opting instead to stand up for themselves and for other women and girls.
Others on this list may not have experienced gender-based violence first-hand but they have stepped up to do what is right: to speak up for women and girls who cannot do it for themselves, sometimes at great personal risk. Two of them (Kim Bok Dong and Marie Assad), battled ferociously against violence against women until the day they died. All this requires immense courage, generosity of spirit and a strong enduring heart.
Without further ado, here, in alphabetical order by first name, is our 2019 list of 16 female role models. We hope that these women will be an inspiration to others to get involved with the cause. To that end, we hope you will generously share this list via Facebook and Twitter to give these extraordinary 16 women and their work a moment in the sun.
It's time to stop violence against women. Together.
Note: Information for all role model profiles is sourced via online research and is based on one or more news sources, articles and/or The Pixel Project's own interviews with them. The main articles/reports from which these profiles have been sourced can be directly accessed via the hyperlinked titles. Please do click through to learn more about these remarkable women.
Written and compiled by Regina Yau
---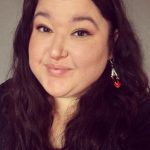 Annita Lucchesi is a survivor of domestic and sexual violence and trafficking who founded the Missing and Murdered Indigenous Women (MMIW) database when she was working on her M.A. thesis on genocide against indigenous peoples (including MMIW). She had discovered that there was, at the time, no reliable data source or safe space for the stories of MMIW. The MMIW database is now part of the Sovereign Bodies Institute where she serves as executive director. Lucchesi said: "Right now, we have a database for the U.S. and Canada, and a sister database for cases occurring in Latin America. In the future, we hope to expand the database to account for our Indigenous sisters across the globe, in partnership with our relatives from those places."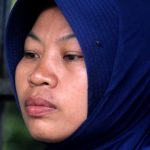 In July 2019, Baiq Nuril Maknun was sentenced by the Indonesian courts to six months in prison for recording and sharing a phone conversation she had with her boss as proof that he was sexually harassing her. This is an extraordinarily courageous course of action in a country where activists have warned of an "epidemic" of sexual harassment and violence against women and where women's rights groups are continuing to push for anti-violence against women legislation. Ultimately, President Joko Widodo granted amnesty to Baiq, who told parliament: "Don't let anyone else have an experience like mine." Her highly-publicised experience has served to highlight the lack of safeguards in Indonesia for women in the workplace and sexual harassment cases.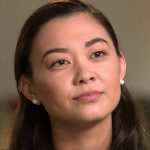 In 2015, Chanel Miller was attacked behind a dumpster by Brock Turner a former Stanford swimmer and student who was subsequently tried and convicted on three counts of sexual assault. During the case, she was known as 'Emily Doe' and during the sentencing hearing, she read a lengthy and heartbreaking statement about the effect the assault had on her life – a statement that went viral as the #MeToo movement got underway and Turner was given an improbably light sentence that triggered outrage across the U.S. and beyond. On 24 September 2019, Miller came out to share her name and tell her story via her memoir, Know My Name, and to talk about rape culture in the U.S. and the importance of believing and gaining justice for survivors of rape and sexual assault.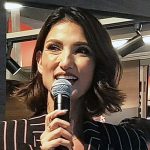 When she was 17, Thai model and actress Cindy Bishop became one of the 60% of Thai women and girls who are harassed and assaulted during the Songkran water festival new year celebrations. When she saw the Thai government's 2018 ad campaign urging women to abstain from "dressing sexy" during Songkran as a deterrent for sexual harassment and assault, she took action. Her Instagram post about the matter went viral as she pointed out: "Women have the right to dress however we choose, as long as it's not illegal. Sexual assault and harassment is never the woman's fault! Tell men to keep their hands to themselves!" Since then, she has been working hard to raise awareness about the fact that no matter what survivors of sexual assault and harassment were wearing they should never be victim-blamed. In March 2019, Bishop launched the Don't Tell Me How to Dress exhibition in Singapore.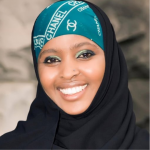 Ifrah Ahmed is a Somalian survivor of female genital mutilation (FGM) and one of the first women to publicly speak out about this abhorrent practice in Somalia, where it is estimated that 98% of women have undergone the ritual. She has devoted her life to campaigning against FGM including running community programmes to educate Somalian families and playing a major role in bringing about the 2012 legislation banning the practice in Ireland where she is also a citizen. Her journey from victim to influential anti-FGM activist has been dramatised in the film A Girl from Mogadishu. In an interview with The Guardian, she said: "Girls are being traumatised by FGM. Children are dying. I hope people will watch this movie and understand that this has to end."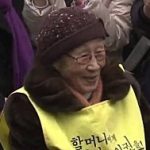 Kim Bok-dong was a former sex slave for the Japanese military during World War II. After the war, particularly since the early 1990s, she became a prominent representative of former sex slaves, tirelessly campaigning to bring global attention to the suffering that thousands of women like her endured. Kim passed away in January 2019 and had, until her death, demanded reparations from the Japanese government for the atrocities committed against sex slaves by the Japanese army. Yoon Mi-hyang, president of the Korean Council for Justice and Remembrance, an advocacy group for the South Korean women who were forced to work in Japanese brothels, said: "The last audible word she uttered before she died was actually a swear word that expressed her strong anger at the Japanese government."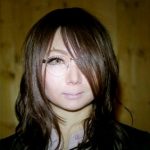 From the age of 12 to 18, Kumi Sasaki was molested by chikan – men who grope women on crowded trains – nearly daily on her commute to and from school. The endless stream of public sexual harassment drove Sasaki to turn to self-harm and attempted suicide. Sasaki, now in her mid-thirties, writes frankly and powerfully about her experiences in her book Chikan (published in French in November 2017) through which she not only chronicles the abuse she suffered but also confronts the Japanese attitude that chikan is a minor issue.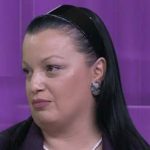 In socially conservative Kosovo, domestic violence is a taboo subject that is surrounded by a wall of fear and silence. Pristina-based journalist and domestic violence survivor Laura Kryeziu smashed that taboo when she went on a local TV show Jeta ne Kosove in December 2018 to share her story and to galvanise women in Kosovo to fight for their rights and their lives. Kryeziu pointed out during the interview that her abusive ex-husband had attempted to convince her that she had mental problems and used it as a springboard to tell other women: "Don't forget that as long as you are a victim of the domestic violence, you might believe that you truly have mental issues, but fight because you will win."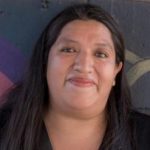 In 2015, Maria Salguero, a geophysical engineer from Mexico City, began testing formats that would allow her to prove what she already saw as a trend: that femicide was a phenomenon that was not confined to the State of Mexico but is prevalent throughout the country. Her first work was a map of femicides that can be seen at the site Los Feminicidios en México and Salguero continues to update it. In just three years (January 2016-January 2019), the map has already recorded 6583 femicides throughout the country. Salguero designed the map in a way that makes it difficult to ignore the complexity of the problem and violence against women in Mexico – every victim on the map is tagged with their name, the location of their murder, and their individual story.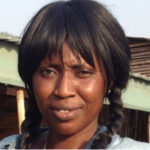 Mariatu Sesay is the proprietor of a small roadside cafe on the outskirts of Freetown, Sierra Leone, where she spends the bulk of her time training any sex worker who wants to learn how to cook and run a small business. During Sierra Leone's 11-year civil war, rebels killed Sesay's parents and captured her – she was just 11 years old – and forced her to become a sex slave. After the war ended in 2002, she was eventually able to escape sex work to return to school. Today, she has helped over 40 women get out of the sex work industry and is determined to continue to empower former sex workers as they build new lives.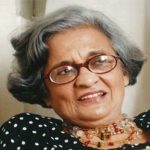 Marie Assad was one of Egypt's leading women's human rights activists who worked tirelessly to dismantle the misogynistic tradition of female genital mutilation (FGM) until it was criminalised in 2008. After graduating from the American University in Cairo with a BA in sociology and anthropology, she joined the university's Social Research Center in 1965 and would go on to publish her groundbreaking study on FGM in 1970 in Egypt and Africa. The study was the first of its kind to highlight its health dangers and its regressive definition of women's identity and roles. Assad's study later became the foundation of work for Egyptian civil society's preparation for the UN International Conference for Population and Development (ICPD) in 1994. Assad passed away on August 30, 2018 after a lifetime of advocating for an end to FGM.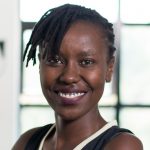 Naomi Mwaura is the founder of Kenya's Flone Initiative, which focuses on addressing violence against women in Kenya, including street harassment and workplace harassment in the public transportation industry. She is among seven African women to be named "BBC 100 Inspirational and Influential Women" in 2017. When speaking about how men and boys can help stop VAW, she said: "We can help men and boys do so by supporting them in identifying when violence against women and girls is being perpetrated and actively responding by strongly condemning perpetrators of violence. An operator who previously incited others against young women he thought were "indecent" now mobilises other male operators to attend the Usalama wa Uma training, and educates others on the need to respect female clients."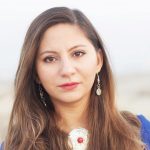 Noorjahan Akbar is an outspoken women right's advocate and author from Afghanistan. She has worked with several Afghan and global organisations focusing on women's empowerment and ending gender-based violence and has  led nation-wide campaigns and protests in defense of human rights. She currently runs Free Women Writers, a collective of activists and writers in Afghanistan and the diaspora advocating for gender equality and social justice. Speaking about how individuals and communities worldwide can support efforts to end VAW, she suggested that the general public "amplify the voices of survivors and donate to organisations that work on this issue. Women's rights organisations are still among the least funded organisations in the world. This often leads to women's organisations competing over little resources instead of working together to fight challenges. Let's work together to change this."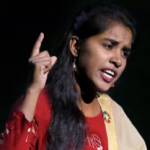 17-year-old Payal Jangit was just 11 years old when her parents attempted to force her into an underaged marriage. She escaped that fate with the help of local activists. Galvanised by that harrowing experience, she began working in her home village of Hinsla to help other girls avoid child marriage by teaching and making sure that people are aware of their rights. When she talked to People magazine about her work, she said: "We also speak with parents on the importance of their children regularly attending school in order to receive a formal education. We also explain the ill effects and repercussions of child labour and child marriages to the parents so that they detest it."  In October 2019, Jangit was recognised at the Gates Foundation Goalkeepers Awards with the Changemaker Award.
Lawyer Tia Katrina Taruc Canlas started her legal aid clinic – The Alipato Project – in Berkeley to help victims of domestic violence sue their abusers. She has won settlements or judgments for four of her first five clients. In addition to helping women escape, Taruc Canlas also believes that lawsuits against abusers are an alternative to a criminal justice system that has failed many domestic violence victims. In an extensive interview about her most recent and difficult cases, she told the East Bay Express: "We take those difficult cases because hopefully one day a jury will side with us and see that domestic violence doesn't have a class. Rich people batter; poor people batter. It also doesn't have an ethnicity or race.. Hopefully, by showing that wealthy people who can get whatever they want also take whatever they want will prove to others that we can hold them accountable and help other victims step forward."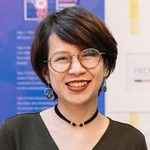 Women's human rights activist Wipaphan Wongsawang is the founder of Thaiconsent, a project that began as a series of articles explaining the concept of sexual consent to her friends. Over 2018 and 2019, it developed into an online platform featuring hundreds of stories of rape and assault. It also inspired an exhibition of artworks designed to challenge Thailand's culture of misunderstanding over sexual assault. Wongsawang is one of a growing number of women who, fed up with Thailand's rape culture and victim-blaming, are speaking out publicly, often for the first time. Wongsawang told The Guardian: "Before, in Thailand we never spoke about this concept of 'consent' in sex. And when it comes to news about assault, or rape, particularly rape by someone you know, the first questions that anyone asks the woman are: 'How did you let this happen?', 'What were you wearing? or 'Were you drinking?' The first instinct is always to blame the women. And there's a damaging assumption here by men in Thailand that if women don't say anything, that means yes."
---
Photo Credits:
Annita Lucchesi – Courtesy of Annita Lucchesi, Sovereign Bodies Institute
Baiq Nuril Maknun – From "Indonesian woman jailed for sharing boss's 'harassment' calls" (BBC News/AFP)
Chanel Miller – From "Victim Of Brock Turner Sexual Assault Reveals Her Identity" (NPR; 60 Minutes/AP)
Cindy Bishop – From "Thai model Cindy Bishop wants Singapore to see what sexual assault survivors were wearing at the time of their attacks – and there's a powerful message to learn" (Business Insider/Rachel Tay)
Ifrah Ahmed – From https://www.instagram.com/ifrah.foundation/ (@ifrah.foundation)
Kim Bok-dong – From "'My Name Is Kim Bok-dong' tells tale of comfort women, champion of human rights" (KoreaHerald.com/At9 Film).
Kumi Sasaki – From "Groped on Trains from Age 12 to 18, Japanese Woman Adds Voice to Global Movement by Penning Book about Experience" (BreatheWriteExplore.com)
Laura Kryeziu – From "Kosovo Journalist Appeals to Other Domestic Violence Victims" (Balkan Insight/BIRN).
Maria Salguero – From "Perfil: María Salguero, mapa de feminicidios" (Publiko)
Mariatu Sesay – From "This Former Child Sex Worker Has Helped More Than 40 Women Escape Prostitution" (Global Citizen/VOA/N.deVries).
Marie Assad – From "The Story of Marie Assad: Environmentalist and Fighter Against Female Genital Mutilation" (Egyptian Streets).
Naomi Mwaura – Courtesy of Naomi Mwaura, The Flone Initiative
Noorjahan Akbar – Courtesy of Noorjahan Akbar, Free Women Writers
Payal Jangit – From "17-Year-Old Is Fighting to End Child Marriage in India After Escaping It Herself" (People.com/Gates Archive/Kevin Hagan)
Tia Katrina Taruc Canlas – From "Tia Katrina Taruc Canlas Holds Domestic Abusers Accountable" (East Bay Express/Taliesin Gilkes-Bower)
Wipaphan Wongsawang – From "ThaiConsent Art Sexhibition" (Adaymagazine.com)