Welcome to part two of our interview with Wairimu Munyinyu-Wahome, Executive Director of the Coalition on Violence Against Women (COVAW) in Kenya.
Ms. Munyiyi-Wahome is an advocacy and policy specialist who is passionate about gender and development issues. She has over 15 years of international experience in Nambia, Somaliland, Sierra Leone and, more recently in Kenya, where she has served in various roles including Advocacy Advisor, Mainstreaming Coordinator with Concern Worldwide, and Country Advocacy Manager with Oxfam where she also briefly served as Acting County Director. In Kenya, Wairimu has served with the Norwegian Refugee Council as the Regional Advocacy, Protection and Communications Advisor for Eastern and Horn of Africa and Yemen. She served with Oxfam in Kenya as the Programmes Director.
In this part of the interview, Wairimu talks about how COVAW has changed Kenya's attitudes toward violence against women and how men and boys can be engaged to help stop the violence.
All photos courtesy of  COVAW.
---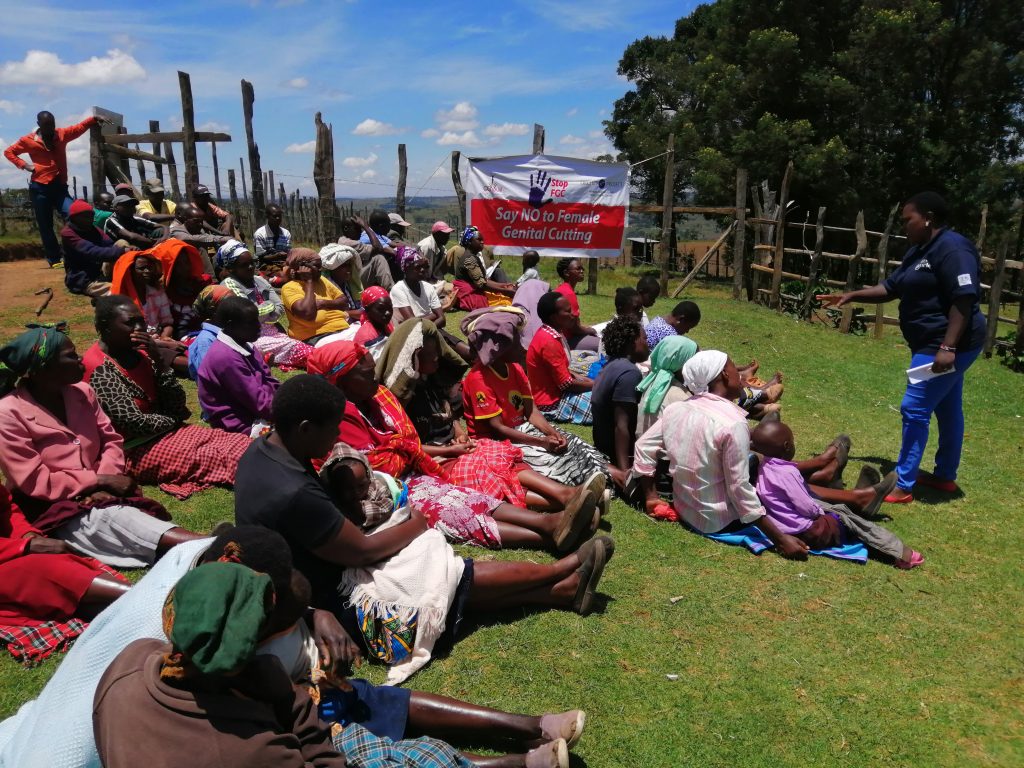 6. Over the years, what sort of impact has COVAW had on Kenya's approach and attitudes towards violence against women?
COVAW has, together with other organisations, worked to influence a change in the policy and legal landscape through the formulation of laws against VAWG. This a significant impact. Furthermore, COVAW remains a credible voice against various forms of violence in the country, based on its track record over the years as follows:
We have established partnerships with government and community structures that address violence against women including GBV Recovery Centres, Court Users Committees to influence better quality of services offered to survivors of violence.
We have also supported survivors who cannot afford legal services to access justice by representing them in court.
To date, COVAW continues to target the political leaders to ensure that addressing violence against women and girls remains a national agenda.
7. What do you think men and boys can do to help end violence against women and girls (VAWG)?
Violence against women and girls is normally learned from family and cultural settings and most perpetrators are men and boys. However, men and boys are also important allies in addressing VAWG because they can serve as champions and role models in VAWG programmes and campaigns:
Having them take on leadership roles in challenging masculinity issues and perceptions that leads to violence often has a positive impact in influencing behavior change.
They are also good for holding their fellow boys and men to account and for influencing younger generations.
8. Tell us about COVAW's plans for the future. What campaigns, programmes, or projects do you have coming up in the next 5 years?
COVAW remains committed to its mission of addressing violence against women and girls. Guided by its 5 Year Strategic Plan 2018-2023 – the theme of which is "Securing Rights: Influencing Sustained Engagement on Violations of Women and Girls" – Covaw intends to continue with programmes and projects linked to its strategic areas of Access to Justice, Access to Comprehensive SGBV (Sexual and Gender-based Violence) and SRHR (Sexual and Reproductive Health and Rights) services, Women's Economic Empowerment and Women's Leadership Development.
We also have a planned campaign on reviewing the penal code which discriminates against persons with intellectual challenges. We also intend to work with community women on leadership skills so as to enhance their capacity to mitigate political violence and elect the right leaders in the next national elections scheduled for 2022.
9. How can The Pixel Project's supporters engage with and support COVAW's efforts to stop violence against women?
Information is power and COVAW would appreciate the Pixel Project's supporters sharing of information about the work that we do and being our ambassadors.
We would also appreciate being linked and networked with other organisations that do similar work for learning purposes.
Finally, we would appreciate support in raising resources to support our work and this is not limited to finances. We appreciate other forms of support including joint collaborations on research, training and experience sharing opportunities for staff and community members etc.
10. In your considered opinion, how can we end violence against women for good?
I strongly believe we can end violence against women and girls because violence is not a default setting of human beings – it is learned behavior. We can influence families and communities to be violence-free through mitigation strategies and promotion of non-violence strategies for resolving conflict. With commitment and sustained engagement by COVAW, other like-minded organisations and governments, we can end violence against women for good.
We must also invest in women's education and health because this increases their ability to claim their rights and make informed decisions. The better the quality of education and health services offered to most marginalised and vulnerable of women and girls, the higher our chances at ending violence for good.