Welcome to part one of our Inspirational Interview with Noorjahan Akbar, the founding director of Free Women Writers in Afghanistan!
Noorjahan Akbar is an outspoken women right's advocate and author from Afghanistan. She has worked with several Afghan and global organisations focusing on women's empowerment and ending gender-based violence and led nation-wide campaigns and protests in defense of human rights. She currently runs Free Women Writers, a collective of activists and writers in Afghanistan and the diaspora advocating for gender equality and social justice. Noorjahan has been recognized for her efforts for gender equality at home and internationally and published on Al Jazeera and The New York Times, among other outlets. She was Glamour Magazine's College Women of the Year in 2013 and featured on Forbes's Women Changing the World, Fast Company's League of Extraordinary Women, and The Daily Beast's Women Who Shake the World lists. Noorjahan has a BA in Sociology from Dickinson College and a Masters in Journalism and Public Affairs from American University.
Part 2 of Ms. Akbar's interview will be published on Monday 26 February 2018.
All pictures courtesy of Noorjahan Akbar and Free Women Writers.
___________________________________________________________________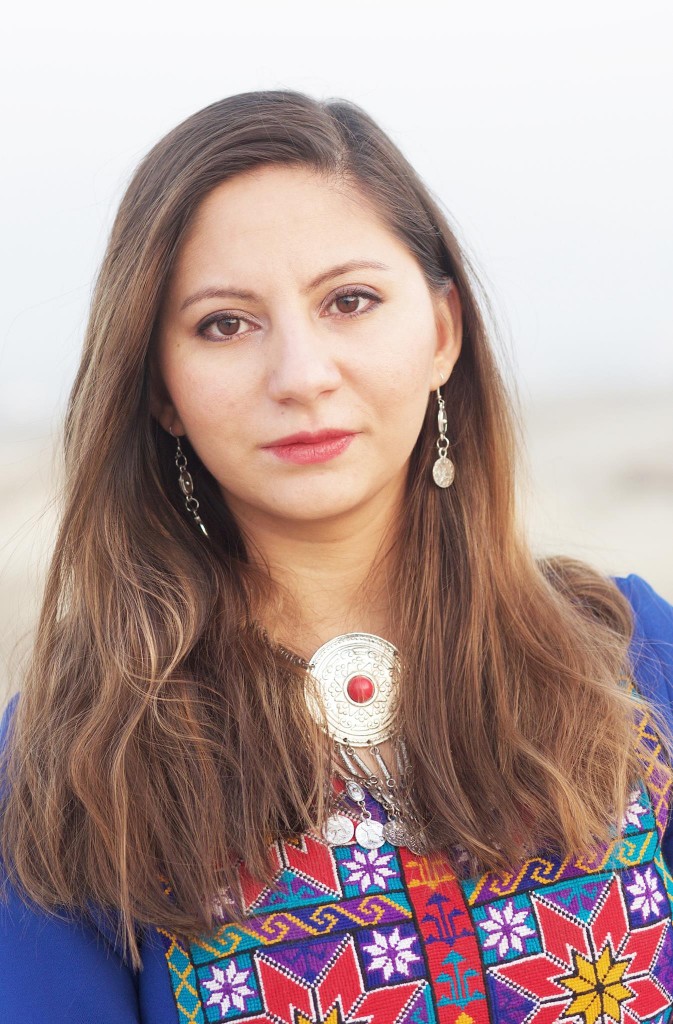 1. From co-founding Young Women For Change in 2011 to starting Free Women Writers, you've been advocating for Afghan women's human rights for many years, often with trailblazing tactics including opening a women-only internet café. How and why did you join the movement to end violence against women?
Growing up I knew that violence against women was a constant reality in Afghanistan. Whether through the stories of other women, or through the street harassment and sexual harassment I experienced first-hand, the prevalence of this issue was never hidden from me. In fact, I don't know any woman who hasn't experienced street harassment or some other type of violence and to me that was enough reason to work towards eliminating violence against women.
I came from a humble background, so I started working when I was 13 years old. One of my first jobs, when I was about 15, was at a local women's rights organisation. That job gave me the opportunity to see the emotional, spiritual, financial and social cost of violence on women's lives firsthand. I've been working on women's rights issues with a focus on preventing and ending violence against women since then.
2. Free Women Writers is the non-partisan, all-volunteer nonprofit that you founded to improve the lives of Afghan women through advocacy, storytelling, and education. Could you tell us about Free Women Writers and how you came to set it up?
Free Women Writers was originally a small anthology of Afghan women's writings in Persian. Batul Moradi and I published this book to provide Afghan women with literature of their own. Within a month, they ran out of 1500 copies of the book. This inspired me to create a wider platform to highlight women's voices. Through this platform, we've been able to bring together a collective of writers and activists who are passionate about promoting and creating a more just and equal Afghanistan.
Today, we have 15 volunteer members and more than 130 writers around Afghanistan and the world. We've published a guidebook for women facing violence in English, Persian, and Pashtu. And we provide a yearly scholarship to a woman in Afghanistan to complete their higher education.
Despite being a small grassroots and volunteer group, we have big ambitions for what we want to do for our country. Every day, we are inspired by the courage of Afghan women who challenge norms and break the barriers in small and large ways.
3. Free Women Writers recently published You Are Not Alone – a groundbreaking short guide written by Free Women Writers, a grassroots collective of volunteer Afghan women students and writers that hopes to help Afghan women by addressing the issue of violence against women through providing guidelines and tips for getting help. Can you tell us more about the guide?
You Are Not Alone is a short guide to provide women facing violence in Afghanistan with legal tips as well as emotional support. Written after four years of research and speaking with survivors of violence through our platforms and in conversation, this book hopes to help women heal from the violence they've faced or free themselves from violence they are facing right now.
Through this book we want to let fellow Afghan women know that they are not alone, that they have a sisterhood that is rooting for them and willing to listen to their stories and believe them, that they are not to blame for the violence they face, and that they have the power to overcome violence. We use the book also an opportunity to dispel some of the myths that surround violence (i.e. that sexual violence is driven by physical needs or that violent and abusive men are always angry) and make it easier for women to identify violence so they can take a stand against it.
The guide is available in Persian, Pashtu, and English. We are using the English version as a tool to fundraise for future efforts. We are an all-volunteer group and 100% of the proceeds of the book will go towards more educational opportunities for Afghan women.
4. Afghanistan is regarded by many people as one of the most dangerous countries in the world for women and girls as reports about honour killings, domestic violence, violence against school-going girls and other forms of gender-based violence regularly make the news. What are some of the particular challenges that Afghanistan faces with regards to violence against women?
According to UN Women and Global Rights, 87% of Afghan women have faced some form of violence. Another research in 2017 showed that 90% of Afghan women have faced harassment in public spaces. While global media focuses on the most outrageous forms of violence, as it should, Afghan women face a wide variety of violence, from verbal harassment to sexual harassment at workplaces to marital rape and physical violence.
In my opinion the biggest obstacle we have in ending violence against women in Afghanistan is the lack of legal repercussions for abusers. The legal system remains discriminatory, inefficient, and corrupt and women's voices are often ignored. It is not only individual actors within the legal system, but also the laws that prevent many women from seeking justice. It is true that Afghanistan has an Elimination of Violence Against Women Act that is being implemented to some degree across the country, but unjust custody laws and selective implementation of the laws that protect survivors continues to dissuade women from advocating for themselves.
5. How have Afghan women's rights activists, advocates, and organisations addressed these challenges over the years (which include threats of violence to themselves for speaking up and opposing the system)?
There are various approaches to ending violence against women in Afghanistan. Many have been working with the legal system to bring about reforms and create systems for holding abusers accountable. Some have been advocating at a higher level to hold donors and the Afghan government to their promises for women's rights in Afghanistan. Others have been engaging with men so that they can be advocates for ending violence against women in their communities. Some have focused on increasing women's awareness about their rights. All these approaches are commendable and it is truly the combination of these efforts that will lead to change.
Free Women Writers hopes to tackle violence against women through both advocacy using traditional and new media, telling the stories of women survivors to change social norms and behaviors, and providing tools for empowerment and liberation for women who are facing violence. Of course, this is not easy. Any time you challenge the status quo you'll face backlash but to me the backlash we occasionally face from readers or stakeholders is only a sign that our work is being effective and causing people to challenge themselves.