The Pixel Project is four years old today.
Every day that we are alive is yet another step in the long journey that we have undertaken as part of the global movement to end Violence Against Women across countries, cultures and societies.
Every month that we continue to work our mission to raise awareness, funds and volunteer power is yet another building block in our ongoing commitment to the anti-VAW movement, our sister and brother anti-VAW activists and the women and girls who survive gender-based violence.
Every year that we mark is a small miracle because who knew that a single project that began as a lightbulb moment in a shower, would become an independent 501(c)3 nonprofit running a whole range of campaigns four years later? As with so many start-up charities/nonprofits/social enterprises, we have our growing pains but we are still here.
In the light of a world where atrocities such as the Delhi Gang Rape can happen and where women's safety and lives are used as political football by politicians from the United States to Afghanistan, that we – and all our sister anti-VAW nonprofits – are still here and pushing on, is what matters.
Our fourth birthday also marks the fourth year in which we continue to work to get our flagship Celebrity Male Role Model Pixel Reveal ( in aid of the National Coalition Against Domestic Violence and other anti-VAW nonprofits) off the ground. As is typical for any groundbreaking idea, what was meant to be a one-year campaign has become a multi-year project with a lengthy beta period as we push towards getting the technology back-end of the project sorted. It has been a long and winding learning curve as we learned about online payment processors, working with programmers, engineers and celebrities and the biggest lesson of all: having patience and not rushing something before it is ready to go.
There were Bumps In The Road for The Pixel Project in 2012 including amicably parting ways with a partner; unforeseen or ongoing delays in certain areas of campaign/project development; and learning about unexpected shortcomings of our organisation (and how to handle them). These 'Bumps' are an expected part of our development as a nonprofit social enterprise – a reminder that the journey is just as valuable as the destination. We are in the business of changing the world and it is no surprise that, as an organisation, we encounter our fair share of change too. If there is one thing we have learned as we get through our start-up years, it is that we have to roll with the problems, circumstances and changes that crop up… and learn to make lemonade out of lemons instead of letting it sour us.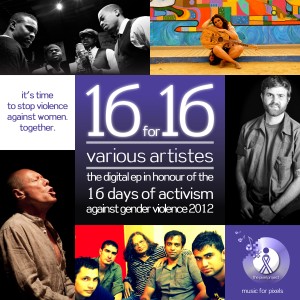 However, positive breakthroughs definitely outweighed the negative in 2012 with "New" being the operative word:
Campaigns such as Paint It Purple, Portraits For Pixels, Music For Pixels, the Twitter Tag Team and our Facebook page continue to slowly build capacity and strength while raising funds for our work to get the Pixel Reveal campaign out of beta and off the ground:
The Twitter Tag Team now has over 13,000 followers – over double the 6,243 followers we had this time last year.
Our Facebook page is now closing in on 10,000 fans with a very lively community respectfully discussing the various posts and news.
Paint It Purple is gradually seeing more and more Ambassador Cupcakeries and partners sign up as our Paint It Purple team continues to build capacity. In 2012, we had 4 cupcakeries/bakeries, 4 anti-Violence Against Women charities and 1 pastry academy on board.
Portraits For Pixels is likewise developing slowly with a major breakthrough in Kuala Lumpur, Malaysia where well-known celebrity photographer Kid Chan and women photographers' group Bloom Workshop held fundraising photo shoots for us.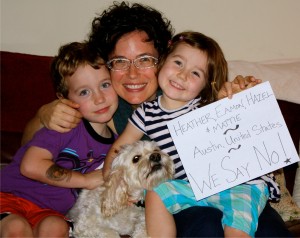 So what does 2013 hold for The Pixel Project? Here are of some of the highlights that you can look forward to in 2013:
Milestones for the Celebrity Male Role Model campaign including some major announcements and — fingers crossed — the official launch.
Our first full-length 'People and Pets say NO!' campaign will be underway from January to September 2013 in Kuala Lumpur, Texas and anywhere else where there are photographers interested in participating. The online gallery of all collected portraits will be launched in tandem with our Paint It Purple 2013 campaign for Domestic Violence Awareness Month in October.
Two YouTube Cover Carnival contests giving new YouTube musicians a chance to say NO to violence against women through their covers of inspirational and uplifting songs. The first will kick off on 1 February for the Valentine's Day season and will feature some big YouTube stars on the judging panel.
A brand new song and Pixel Project music video PSA from AHMIR to be launched in April in conjunction with Sexual Assault Awareness Month.
A brand new dedicated Paint It Purple team focused on the goal of selling 10,000 cupcakes and running a collection drive for cupcake recipes starting in March.
Getting more dads on boardthe cause via our second '30 For 30′ Father's Day campaign in June.
We hope you are as excited as we are about 2013 and if you want to get involved with any of these campaigns, we certainly welcome more volunteers and pro bono professionals joining us on our journey towards ending violence against women. Just fill in the volunteer application form and we'll get back to you!
If you prefer to donate, you can donate directly to us to help us with our campaign and project expenses.
Here's to The Pixel Project surviving and thriving to continue fighting for the cause for as many years as it takes to eradicate violence against women. May we live to see the day when our work is no longer needed – the day when violence against women is no longer the norm in communities and cultures worldwide.
It's time to stop violence against women. Together.
– Regina Yau, Founder and President, The Pixel Project