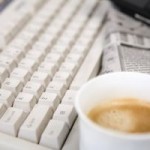 Welcome to the 56th edition of The Pixel Project's VAW e-News Digest. As usual we bring you the latest and most relevant news related to the eradication of violence against women around the world.
Public fury in India about the gang rape in Delhi has pushed the trial of the suspects to the fast-track courts. There is renewed interest in discussing issues of violence against women in India, but this interest may fizzle after media buzz about the gang rape dies out.
We also have some fun news from India – a group of men have decided to wear skirts to raise awareness on VAW.
Meanwhile in Nepal, activists are trying to raise awareness about violence against women through public protests which are gaining strong momentum across the country.
Every contribution matters. If you have any news you'd like to share about violence against women, please email The Pixel Project at info@thepixelproject.net. If you prefer to receive up-to-the-minute news concerning violence against women, follow us on Twitter. It's time to stop violence against women together.
Best Regards,
The Pixel Project Team
______________________________________________________________________________________
General Violence Against Women
INDIA –Leaders of the Catholic Church see sex education as an answer to violence against women
INDIA – The girls stolen from the streets of India
INDIA – Kerala to develop fast-track courts to try violence against women and children
NEPAL – Panel sees lapses in probe on cases of violence against women
NEPAL – Panel submits violence against women report to PM
UNITED STATES – President proclaims January as National Stalking Awareness Month
______________________________________________________________________________________
Domestic Violence
UNITED STATES – Pittsburgh to study response to domestic violence calls
UNITED STATES- Dallas City Hall fighting against domestic violence
UNITED STATES – Idaho sees an incident of violence every 88 minutes
UNITED STATES – Senior US politician pledges action on domestic violence law
UNITED STATES – Keeping firearms away from domestic violence suspects
______________________________________________________________________________________
Rape and Sexual Assault
INDIA – Suspects on the gang rape in Delhi to go through a fast-track court
INDIA – Rape case ignites awareness of women's issues
INDIA – Sexual violence in India – how long will the media's interest last?
UNITED STATES – Washington police accused of failure to handle rape cases
UNITED STATES – In Tennessee, a victim of statutory rape may be regarded as the crime's accomplice, but there are hopes to overturn it
UNITED STATES – House Republicans told to 'stop talking about rape'
_______________________________________________________________________________________
Sex Trafficking
UNITED STATES – Building a safe haven for victims of human trafficking
UNITED STATES – New bill takes on sex trafficking at massage parlours
UNITED STATES – 47 suspects arrested on sex trafficking charges, nabbed by Federal agents
_______________________________________________________________________________________
Forced Marriage and Honour Killing
INDIA – One more arrested in Karnalhonour killing case
PAKISTAN – Forced marriage to entail up to 7 years of imprisonment and Rs 0.5 million fine.
PAKISTAN – Forced marriage must be checked
SAUDI ARABIA – Forced marriage between elderly Saudi man and teenage girl sparks outrage
UNITED KINGDOM – Olympic swimmer lived through rough games to avoid a forced marriage
UNITED KINGDOM – Scottish government encourages doctors to be wary of forced marriages
_______________________________________________________________________________________
Female Genital Mutilation
EGYPT – Egyptian Islamists are trying to re-legitimise female circumcision
GAMBIA – National consultative meeting on FGM held
KENYA – Moves to medicalize FGM jeopardizes decades of work to eliminate it entirely
TANZANIA – Tanzanian government hails progress in tackling FGM
UNITED KINGDOM – Special report on FGM: unreported, ignored and unpunished
UNITED KINGDOM – Ofsted to quiz heads on efforts to stop female genital mutilation
_______________________________________________________________________________________
Activism
CANADA – Ontario Federation of Labour to support the One Billion Rising movement
GAMBIA – Gamcotrap trains circumcisers to abandon female genital mutilation INDIA – Indian men wear skirts to protest violence against women
UNITED KINGDOM – Violence Against Women: Not Acceptable! event to be held
UNITED STATES – Jillian Mourning, sex trafficking victim, founds prevention nonprofit