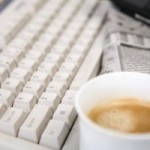 Welcome to the 55th edition of The Pixel Project's VAW e-News Digest, our first edition of the VAW e-News Digest of 2013. As usual we bring you the latest and most relevant news related to violence and efforts at eradicating it around the world.
In this edition we highlight the recent failure of the US House to re-authorise the Violence Against Women Act (VAWA). The act, which has been in existence since 1994, failed to be re-authorised after House Republicans could not agree to the terms of VAWA that was said to extend protection to immigrants, Native Americans and members of the LGBTIQ community.
We also highlight further developments of the gang rape in Delhi including how laws related to crime and sexual assault in India may be altered as well as the increased calls to re-evaluate attitudes towards women in the country.
This fortnight, we also have good news: Malala Yusufzai, who was shot in the head by the Taliban for promoting education for girls, has recovered and is allowed to leave the hospital. We salute this brave and determined young woman who is an inspiration to all activists of women's rights around the world.
Every contribution matters. If you have any news you'd like to share about violence against women, please email The Pixel Project at info@thepixelproject.net. If you prefer to receive up-to-the-minute news concerning violence against women, follow us on Twitter.
It's time to stop violence against women together.
Best Regards,
The Pixel Project Team
__________________________________________________________________________

General Violence Against Women
__________________________________________________________________________
Domestic Violence
__________________________________________________________________________
Rape and Sexual Assault
________________________________________________________________________
Sex Trafficking
________________________________________________________________________
Honour Killing and Forced Marriages
________________________________________________________________________
Female Genital Mutilation
________________________________________________________________________
Activism