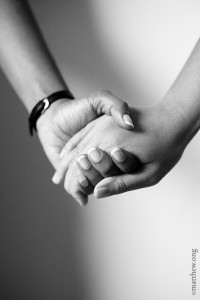 Welcome to The Pixel Project's volunteer position listings page! This is where we list major and crucial volunteer positions that become available – everyone working on The Pixel Project is a volunteer who is passionate about the cause to end violence against women, so you will be in good company!
Depending on the role, the positions listed here generally require a commitment of between 3 to 10 hours per week and can last for 3 months to a year or for the duration of a particular campaign.
To learn more about the positions offered, simply click on the name of the position to download the job description (PDF format) and have a look.
For an overview and FAQs about volunteering with The Pixel Project, go here.
To apply for any of these positions, fill in the form here, indicating the position you are applying for.
If you do not see any position here that interests you or matches your skills, please check back often as we will be posting new positions as they open up.
You can also contact us here to inquire or offer your skills. You never know what may pop up!
Thank you for considering volunteering with us – It truly is time to stop violence against women. Together.
———————————————————————————————-
Available Volunteer Positions: 2016 – 2017 (Please click to download details of the volunteer position you are interested in)
Campaigns Team:
Campaign Assistants – Celebrity Male Role Model Pixel Reveal Team 2016-17– 4 positions
Campaign Coordinator – People and Pets Say NO! Team – 2016-17 – 1 position
Campaign Assistant – Read For Pixels Team – 2016-17 – 1 position
_______________________________________________________________
Communications and Awareness-raising Team :
(A) Editorial and Writing Team
Editors – 2016 – 2017 – 4 positions
Feature Writers – 2016 – 2017_final – 3 positions
Interviewers – 2016 – 2017_final – 1 position
(B) Social Media
Facebook Assistant – 2016 – 2017 – 1 position
Instagram Coordinator – 2016 – 2017 – 1 position
Pinterest Coordinator – 2016 – 2017 – 2 positions
Tumblr Coordinator – 2016 – 2017 – 2 positions
Twitter Tag Team – 2016 – 2017 – 4 positions
(C) Public/Media Relations
Media Officer – 2016 – 2017 – 2 positions
(D) Database and Research Team
Digital Researcher and Archivist – 4 positions
______________________________________________________
Creative Team
Graphic Designer – 2016 – 2017 – 2 positions
Video Editor – 2013 – 2014 – 2 positions
______________________________________________________
Finance Team
Grants and Sponsorship Officer – 2016-2017 – 2 positions
Talent Recruitment & Management Team
Volunteer Recruitment Coordinator – 2016- 2017 – 2 positions
Technology Team
Pro bono Technology Partner (Web Programming – Java, Javascript, PHP, MySQL, Donations Systems)
Web Developer – Celebrity Male Role Model Pixel Reveal campaign – 2016 – 2017 – 2 positions