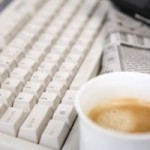 Welcome to the 51st edition of The Pixel Project's VAW e-News Digest! As usual, we bring you the latest and most relevant news related to violence against women and efforts at eradicating it from around the world.
Missouri Congressman Todd Akin, U.S. Republican candidate, caused a national and global uproar with his 'legitimate rape' comment. His remarks highlight the 'War on Women' – the intense politicisation of violence against women and women's reproductive issues including birth control and abortion during this intensely polarised U.S. election campaign.
Meanwhile, news on the status of human and sex trafficking over the past two weeks has been largely negative as the United Nations reports that 27 million worldwide are victims of human trafficking while a U.S. report estimates that the rate of human trafficking has reached 800,000 individuals annually.
The issue of marriage has also been in the news over the past few weeks: There has also been a global uproar as Iran seeks to lower the legal age of marriage for girls to 9 years old. And in Laos, the government has tightened marriage legislation to close a loophole that human traffickers have been exploiting
Every contribution matters. If you have any news you'd like to share about violence against women, please email The Pixel Project at info@thepixelproject.net. If you prefer to receive up-to-the-minute news concerning violence against women, follow us on Twitter at http://twitter.com/thepixelproject.
It's time to stop violence against women. Together.
Warmest Regards – 
The Pixel Project Team
——————————————————————————————————————————————————-
General Violence Against Women News
Domestic Violence
Rape and Sexual Assault
Female Genital Mutilation
Honour Killing and Forced Marriage
Human Trafficking/ Sex Trafficking
Activism