Welcome to Part 1 of our July 2023 Inspirational Interview with Dr Charlotte Proudman.
Charlotte Proudman is an award-winning barrister specialising in violence against women and girls and a research associate at the University of Cambridge. She is also the founder of the not-for-profit organisation Right to Equality. 
Part two of Dr Proudman's interview will be published on 3 July 2023.
All photos are courtesy of Dr Charlotte Proudman.
---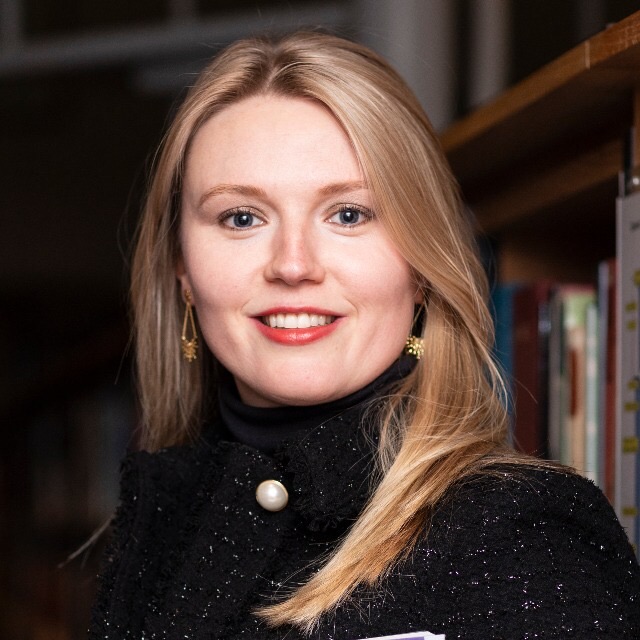 1. How and why did you join the movement to end violence against women (VAW)? 
I realised early on in life that the law was historically built by men for men and that the law needs to reflect women's lived experiences. That is why I fight for women's rights in and out of court and part of that was joining the movement to end violence against women. I have witnessed the devastating impact of violence against women firsthand, both in my personal life and through my work as a barrister. I have seen the trauma and pain that survivors of domestic violence, sexual assault, and other forms of gender-based violence endure, and I decided a long time ago I would commit to working towards a world where these experiences are no longer the norm.
2. Your feminist advocacy work is spread across three different roles as a barrister, an activist, and academic which each bring a different perspective and approach to the fight for women's rights. How have your experiences in each role informed and influenced your overall approach to the fight to end VAW? 
As a barrister, I have seen firsthand the legal system's failures to protect women from violence. I have represented countless survivors of domestic violence, sexual assault, and other forms of gender-based violence. Through these experiences, I have come to understand the limitations of the legal system in addressing violence against women and girls (VAWG/0 and the urgent need for systemic change. 
As an activist, I work alongside survivors and grassroots organisations such as Women's Aid and my own organisation, Right to Equality, to advocate for social and legal change. Through activism, I have seen the power of collective action and community mobilisation in challenging harmful attitudes and behaviours that perpetuate VAWG. I was instrumental in key legal changes including the criminalisation of forced marriage, virginity testing, hymenoplasty, and child marriage. 
I am a research associate at the University of Cambridge where I research gender inequality under the law, and I am a Fellow at the Intellectual Forum, Jesus College. I completed my doctorate at King's College, Cambridge in FGM Law and Policy in England and Wales and continued as a Junior Research Fellow, Queens' College, Cambridge.
3. You founded a nonprofit organisation called Right To Equality with a mission to push for change "through policy advocacy, […] to highlight inequalities that women and girls and marginalised people suffer in society and raise awareness of the legal protections available to support them". Could you give us an overview of what Right To Equality has done in terms of policy advocacy for addressing VAW in the UK and what impact has been made so far in terms of pushing for law reform in this area?
As the founder of Right to Equality, a non-profit organisation, we are committed to addressing violence against women and girls in the UK through policy advocacy and awareness-raising. Our work has focused on highlighting the inequalities that women, girls, and marginalised people face in society and advocating for legal protections that support survivors of VAWG. 
In terms of policy advocacy, we have worked to influence legislative and policy reforms related to VAWG, including making public sexual harassment a criminal offence. We are currently researching changing the presumption of child contact with abusive parents. We have provided written submissions to parliamentary inquiries, engaged with government officials, and worked with other advocacy groups such as Our Streets Now, Plan International UK, and more to push for change.
4.Your research in the field of female genital mutilation (FGM) has had a major impact on case law and law reform in England and Wales. Indeed, you were instrumental in the introduction of FGM Protection Orders (FGMPOs) and you continue to represent victims of FGM in court.​ Why did you take an interest in FGM and, in your opinion, how can law reform contribute to wider efforts to eliminate the practice of FGM?
FGM is a form of violence against women and girls that is rooted in harmful patriarchal norms and gender inequality. Last year I published my book, FGM: When Culture and Law Clash through Oxford University Press. As a legal professional, I saw the need for stronger legal protections for survivors of FGM, which led me to advocate for the introduction of FGM Protection Orders, which are modelled on Forced Marriage Protection Orders. These orders provide a legal mechanism for protecting girls at risk of FGM and supporting survivors. By criminalising FGM and implementing measures to protect at-risk girls, we send a strong message that this practice is not acceptable and that survivors will be supported.
5.The Depp v. Heard trial in 2022 was a horrifying case of post-separation abuse that set a precedent for the weaponisation of the unholy trinity of online VAW, men's social capital (including celebrity), and the patriarchal legal system for punishing survivors of VAW in the 21st century. You were one of the most publicly outspoken critics of Johnny Depp and a stalwart supporter of Amber Heard when many other anti-VAW activists and advocates were either silenced or had their voices drowned out by Depp's army of fans and supporters. Ongoing ramifications from the case include more abusive men filing defamation lawsuits against their victims and more women withdrawing from efforts to take their abusers to court. As a lawyer, what do you think can be done to move beyond this major setback in the battle to end VAW?
The Depp v. Heard trial was a deeply concerning case of post-separation abuse and highlights the many challenges that survivors of VAWG face when seeking justice through the legal system. It is essential that we continue to speak out against all forms of violence against women and support survivors who come forward.
We must hold abusers accountable for their actions, regardless of their social status. This means rejecting the weaponisation of social media and the legal system to silence survivors and protect abusers. By working together as a society to address VAWG, we can create a world where all women are safe and free from violence.