Welcome to Part 2 of our July 2023 Inspirational Interview with Dr Charlotte Proudman.
Charlotte Proudman is an award-winning barrister specialising in violence against women and girls and a research associate at the University of Cambridge. She is also the founder of the not-for-profit organisation Right to Equality. 
In this part of the interview, Charlotte shares advice for other lawyers seeking to help VAW survivors and discusses the systemic changes she believes are needed to end VAW for good.
Part one of Dr Proudman's interview was published 2 July 2023.
All photos are courtesy of Dr Charlotte Proudman.
---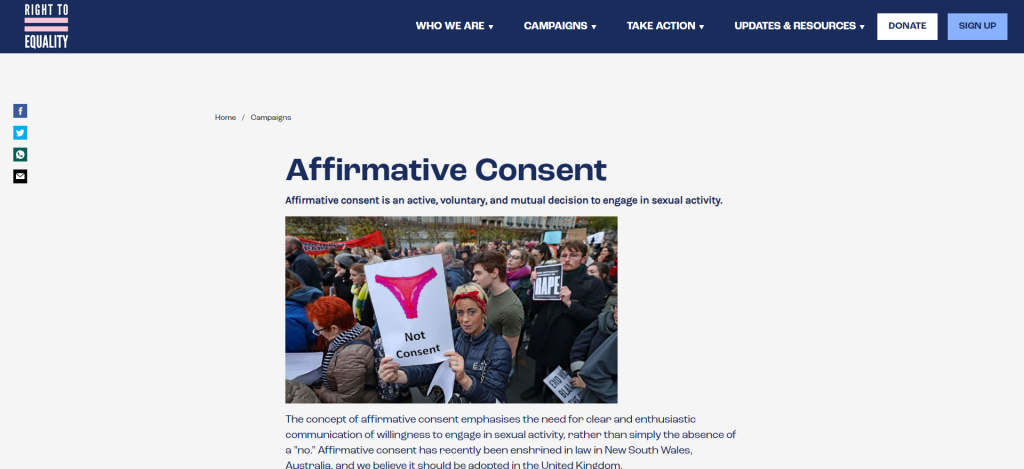 6. What would your advice be to lawyers in other parts of the world who wish to use their legal expertise to assist survivors of VAW and push for law reform within patriarchal legal systems that have upheld everything from marital rape to the criminalisation of abortion?
My advice would be to start by building strong partnerships with local women's rights organisations and community groups. These organisations can provide critical insights into the experiences of survivors and help to identify the most pressing legal and policy challenges. By working together with local communities and international partners, lawyers can play a critical role in the fight to end VAWG and create a more just and equitable world for all women.
7. One of the keys to eradicating VAW is to get men and boys on board efforts to do so. What do you think are the most effective ways of galvanising men and boys to help to end VAW?
Engaging men and boys in efforts to end VAWG is essential for creating lasting change. One of the most effective ways to do this is through education and awareness-raising. By teaching men and boys about the dynamics of abuse and the impact of VAW on individuals and society as a whole, we can help them to understand the importance of taking action to end it. It is important to challenge harmful cultural norms and attitudes that contribute to VAWG, including toxic masculinity and gender inequality. By working to create a more just society, we can create a world where all individuals, regardless of gender, are able to live free from violence and discrimination.
8. Tell us about your plans for the future. What campaigns or projects do you have coming up in the next 5 years?
My key campaigns and projects are: decriminalising abortion, criminalising sexual harassment, ending period poverty, and introducing a presumption of no child contact with an abusive parent. I will continue to represent survivors in court and advocate for systemic changes that address the root causes of this harmful practice. Overall, my goal is to create a world where all individuals are free from violence and discrimination, and where gender equality is fully realised.
9. How can The Pixel Project's supporters engage with and support your efforts to stop violence against women?
We encourage you to visit our website, www.righttoequality.org and consider donating or volunteering. We run a podcast, right2equality on Spotify where we interview experts in gender-based violence and discuss a variety of topics. We raise awareness through social media and blog posts. Do follow us and share your support!
10.In your considered opinion, how can we end violence against women for good?
Ending violence against women and girls requires a multifaceted approach that addresses the root causes of this pervasive issue. We need to work towards a cultural shift that challenges harmful gender norms and stereotypes, and creates a society where gender equality is fully realised. This means empowering women and girls, promoting their rights, and ensuring that they have access to the support they need to come forward and seek justice. They will only come forward if the justice system properly reflects their lived realities and they have confidence in it.
We need to prioritise systemic changes that address the root causes of violence against women, including poverty, inequality, misogyny, classism, and racism. This means strengthening legal protections for survivors, investing in education and awareness-raising campaigns, and providing resources to organisations that support survivors. 
We must hold abusers accountable for their actions, regardless of their social status or position of power. This means ensuring that the legal system is responsive to the needs of survivors, and that perpetrators are punished for their crimes.
By working together, we can create a world where all women are safe and free from violence.