Welcome to Part 1 of our May 2022 Inspirational Interview with Purity Christine Achieng, co-director of the iCut app and The Restorers in Kenya.
Purity Achieng is a software developer in mobile application development. It is through this venture that she co-directed the development of the life-changing mobile application (iCut). As an FGM activist, she has great interest in human rights activism, especially in defense of young girls and women who are subjected to tremendous traumas. She believes in gender equality sensitisation whereby women are given chances to build themselves up in all sectors of the economy.
Part 2 of this interview will be published on 30 May, 2022.
Photos courtesy of The Restorers.
---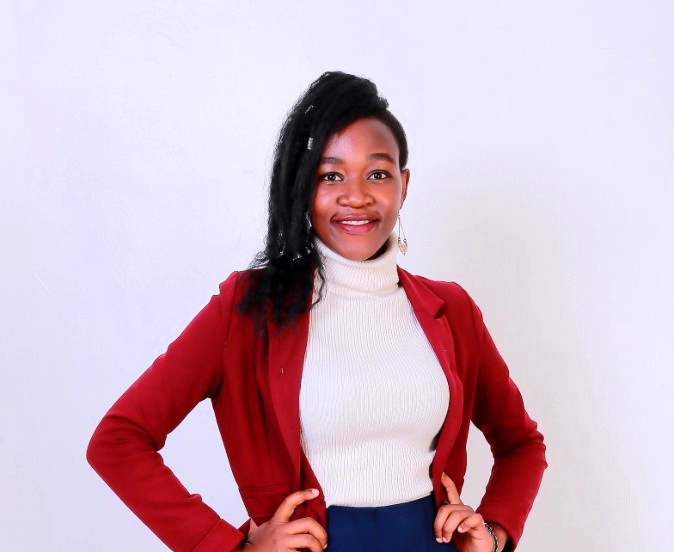 1. How and why did you join the movement to end violence against women (VAW)? 
There is a high prevalence of female genital mutilation (FGM) across the globe and this practise has  heightened mortality rates in certain regions. FGM is not the only challenge that certain communities face. There has also been a rise in other aspects of violence against women. These include: domestic violence, discrimination, subjection to harmful cultural practices, physical abuse, and even subjection to psychological assault and manipulation. I was saddened by these escalating rates and therefore chose to join the human rights activists that were standing up for human rights, especially those of women. This was due to the fact that strict policies had not been fully enforced towards the protection of vulnerable girls and women in our society. 
2. In 2017, you and four other Kenyan girls (Stacy Owino, Cynthia Otieno, Macrine Atieno and Ivy Akinyi) named yourself 'The Restorers' and created the iCut app. There are many strategies and tools that anti-violence against women activists and advocates across the world use to combat gender-based violence. Why did The Restorers decide to use an app as your tool of choice?
With the growing use of mobile phones, communication and information-sharing has been maximised through these devices. My team decided that it would be easier to create awareness about FGM and to mobilise FGM activists across the globe through an app. The app would connect FGM activists in certain regions to other activists around the world. This would ensure that common policies are established concerning FGM, despite the regional and cultural differences among the countries involved.
Moreover, the mobile application would be a good way of connecting victims to rescue centres that are relevant to their location. Through the digitised features that are specific only to phones, victims could get assistance with ease during emergencies. The application would also enable the victims to obtain medical assistance expeditiously.
3. Could you give us an overview about how iCut works to help women and girls who are at risk and/or who have experienced FGM?
The iCut app provides a platform where victims can make direct emergency calls to dedicated FGM call centres and other relevant helplines. This feature helps those girls at risk of undergoing the cut by allowing them to report cases and threats quickly. The application also provides a network of rescue centres, hospitals, and police stations within a certain region. These facilities are narrowed down by the mapping feature, making it easy for victims to determine their location, identify the police stations and rescue centres near them, and get assistance fast.
In addition, the application creates awareness concerning female genital mutilation and educates the public on the effects of this practise. This enables more people (including non-victims) to join the fight against FGM and to be of support to victims through the rescue centres connected to the application.
4. What were/are the key considerations that informed the way iCut was designed by The Restorers?
My team thought of developing an application that could connect FGM victims to hospitals for medical care and psychological counselling. From our field research, we also found out that girls at risk of undergoing the cut would need a quick response from helplines or police stations; hence the incorporation of the emergency call feature. We also discovered a need to determine a victim's location in case of emergencies. Victims can identify their location and nearby police stations.
We also wanted the application to be simple and easy to use in order to accommodate technological differences involving the use of mobile applications.
5. Technology is always improving to stay relevant and functional as communities, challenges, and issues evolve over time. How has iCut changed since it was first created in 2017 and what sort of impact has it had in the fight to end FGM in Kenya and other countries?
We have introduced a mapping feature that enables victims and other users to determine their location and access the nearest rescue centres and police stations. We have localised the application in such a way that it resonates with the local communities in a certain region for improved efficiency.
We are currently also incorporating a language translation feature that will enable locals to understand information with ease and communicate in their dialects without language barriers. The application has been able to assist communities and centres in certain counties in Kenya, like West Pokot County and Narok County.