September 13th, 2021 (WORLDWIDE): The Pixel Project, an anti-Violence Against Women non-profit, is thrilled to announce a special limited edition bookplate giveaway for Giving The Devil His Due, their first charity short story anthology under their Read For Pixels program. The book, published in partnership with Running Wild Press, was released on September 1st 2021. Best described as 'The Twilight Zone meets Promising Young Woman', this anthology will feature sixteen Science Fiction, Fantasy, and Horror stories in homage to the 16 Days of Activism Against Gender-based Violence, one of the largest annual anti-violence against women events in the world.
While bookplates are used by authors worldwide to reward their readers, The Pixel Project's Giving the Devil His Due bookplate is one with a lifesaving twist. It does double duty – firstly as a small "thank you" gift for supporters who buy the book but, more importantly, it has the web address for the NO MORE Directory printed at the bottom. The NO MORE Directory – which is a joint initiative by the NO MORE Foundation, the United Nations, and the World Bank –- is a user-friendly searchable online resource featuring domestic violence and sexual assault helplines for 205 countries.
12 of the 16 authors from the anthology are teaming up with The Pixel Project to offer this bookplate to their fans and Pixel Project supporters who buy the anthology. They include Angela Yuriko Smith, Dana Cameron, Errick Nunnally, Jason Sanford, Kaaron Warren, Kelley Armstrong, Leanna Renee Hieber, Linda D. Addison, Nicholas Kaufmann, Nisi Shawl, Peter Tieryas, and Stephen Graham Jones.
Each bookplate will be signed by one of the authors and each author will have 16 bookplates signed by them available to give away. Readers of the anthology who would like a bookplate are invited to submit proof of purchase of the book through a short online form. The bookplates are limited to one (1) per reader/supporter on a 'first-come, first-served' basis and will be available until stocks run out.
"The Pixel Project designed this bookplate giveaway in line with our mission to end violence against women" said Regina Yau, Founder and President of The Pixel Project. "As with all our other anthology-related events and activities, the bookplates are intended to provide readers, fandoms, Pixel Project supporters, and people worldwide a springboard for discussing the urgent human rights issue of violence against women. We hope that the resource included on the bookplate will help victims and survivors realise that they are not alone and that help is out there. Ditto for friends and allies worldwide who wish to help women and girls they know escape gender-based violence but are unsure of where to begin."
Edited by Rebecca Brewer, formerly of Ace (Penguin Random House), the anthology will feature sixteen major names and rising stars in Fantasy, Science Fiction, and Horror today including Angela Yuriko Smith, Christina Henry, Dana Cameron, Errick Nunnally, Hillary Monahan, Jason Sanford, Kaaron Warren, Kelley Armstrong, Kenesha Williams, Leanna Renee Hieber, Lee Murray, Linda D. Addison, Nicholas Kaufmann, Nisi Shawl, Peter Tieryas, and Stephen Graham Jones.
Giving The Devil His Due is available via all major bookseller platforms in the United States and its territories, Canada, Europe, Asia, Australia, and New Zealand. The book will be available from 1 September 2021 to 31 October 2023 only. 100% of the net proceeds from the sales of the anthology will go towards supporting The Pixel Project's anti-violence against women programs, campaigns, and resources.
For more information about the anthology, visit http://bit.ly/GivingTheDevilHisDue
---
 About The Pixel Project (www.thepixelproject.net)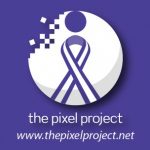 The Pixel Project is a complete virtual, volunteer-led global 501(c)3 nonprofit organisation whose mission is to raise awareness, funds and volunteer power for the cause to end violence against women using  a combination of social media, new technologies, and popular culture/the Arts.