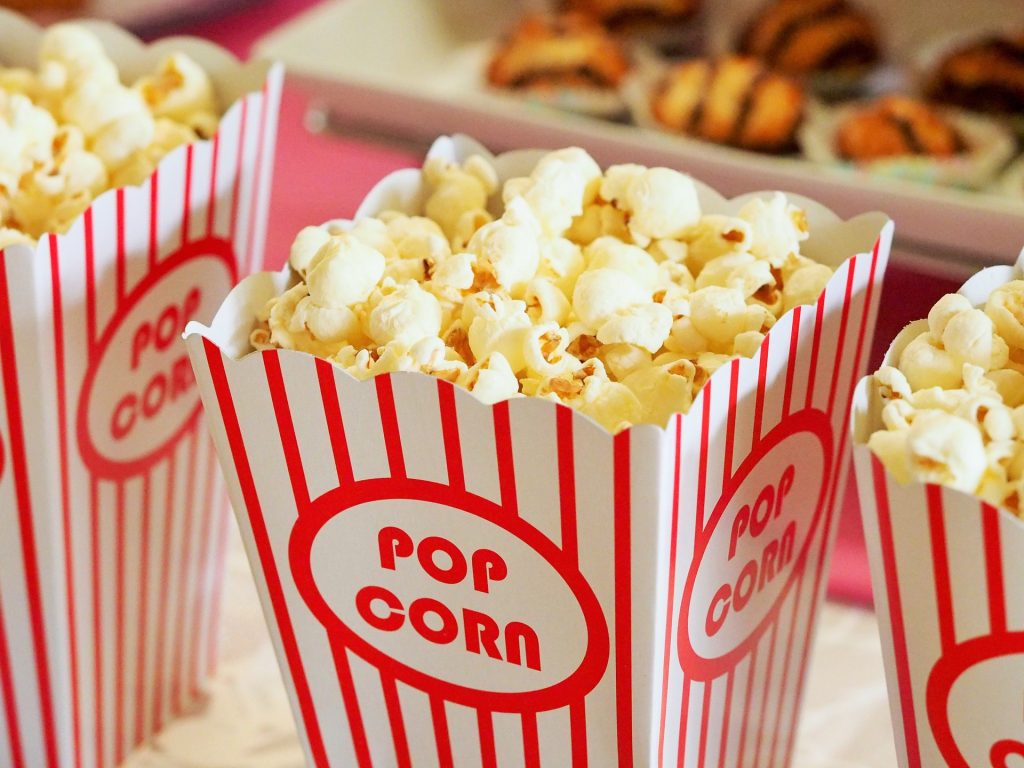 Welcome to The Pixel Project's 9th annual selection of powerful and thought-provoking films, documentaries, and television shows from around the world that depict violence against women and girls (VAW) in various forms.
Last year, we remarked on how the #MeToo movement had inspired many films and series depicting VAW as part of efforts to keep the momentum of cultural change going worldwide. This momentum has not stopped and there is an increasing number of new films, documentaries, and television series coming out that examine VAW in new and interesting ways. Some are subtle and some provocative, but all are stimulating and enlightening.
The films on this list paint familiar and intimate pictures of everyday violence, examine decades-old issues still unresolved, and offer unique and shocking new views of abuse and culture. Again this year, most of the films are new productions – the oldest are from 2017 and the newest debuted a few months ago – and almost all are available for streaming through on-demand services. 
Given that the vast majority of people worldwide have to stay at home under lockdown for stretches at a time while governments and the World Health Organisation battle the Coronavirus pandemic, there may be no better time to watch our recommended selections. We hope that these films and series not only bring you more understanding about violence, society, and transformation, but also inspire you to examine the world around you and take some kind of action to bring about change in your own community.
Introduction by Anushia Kandasivam and Regina Yau. Written and compiled by Anushia Kandasivam with additional selections by Regina Yau.
---
Film Selection #1: American Murder: The Family Next Door (2020)
As the title suggests, the Watts family was the perfect American family – a loving couple with two young daughters. This Netflix documentary follows the investigation behind the disappearance of the pregnant Shanann Watts and her two daughters, which eventually evolved into a murder investigation, and explores the possible reasons why husband Christopher Watts murdered them.
Film Selection #2: Athlete A (2020)
This documentary released on Netflix follows a team of investigative journalists from a small American newspaper as they investigate claims of abuse of young female gymnasts by USA Gymnastics doctor Larry Nassar. The investigation not only led to Nassar's eventual conviction but also revealed the institutionalised culture of systemic emotional and sexual abuse, impunity, and cruelty within elite-level gymnastics and the work still being done to try to change it. But it also highlights the tireless work of the lawyers and the bravery of the athletes who fought the system and refused to be silenced. 
Film Selection #3: Bikram: Yogi, Guru, Predator (2019)
Almost everyone has heard of hot yoga, but do you know about the man who invented it? This Netflix documentary tells the story of Bikram Choudhury and how, in the 1970s, he made hot yoga into such a sensation and almost cultish experience that it is still incredibly popular today. Through investigations and interviews, it delves into the lies, fraud, and sexual abuse he perpetrated under the guise of guru and yogi and reveals the shocking truths behind the phenomenon of hot yoga.
Film Selection #4: Eve's Apple (La Manzana de Eva) (2017)
This Spanish-language documentary, available on Netflix, reports on the horrors of female genital mutilation. The filmmakers took an interesting approach in their interviews about the fight against and alternative measures to the practice, speaking with survivors who discuss the brutal practice and their personal tragedies and triumphs, as well as authorities, policy makers, and public and private entities in Gambia and Kenya.
Film Selection #5: I May Destroy You (2020)
This comedy-drama series was created, written, co-directed, and executive produced by Michaela Coel and stars Coel as a young woman who is trying to get her life back together after being drugged and raped. Partly based on Coel's own experiences, the series takes an engrossing, nimble, and tough look at trauma and how it affects everyday life, family, work, and relationships as the protagonist tries to remember what happened and comes to terms with the truth. The series aired on BBC and is available to stream on HBO.
Film Selection #6: Jeffrey Epstein: Filthy Rich (2020)
Released just a year after the death, officially by suicide, of American financier and convicted sex offender Jeffrey Epstein, this documentary mini-series explains how he used money and influence to prey on vulnerable young women and minor girls, and thwart investigations and reporting into his crimes. It shines a light on an underworld of people who use wealth and connections to abuse with impunity. It is available on Netflix.
Film Selection #7: Lost Girls (2020)
This film revolves around real-life activist Mari Gilbert's search for her missing daughter and fight to get the authorities to re-open the case as a murder investigation. Along the way, the bodies of several women are found. An entertaining Netflix mystery-drama, the film is a first-time narrative work by a documentary filmmaker, so it is also a look at the struggle of family and friends to get authorities to take investigations into missing and murdered sex workers seriously.
Film Selection #8: Scary Stories to Tell in the Dark (2019)
Based on the 1981 children's book of the same name, this horror film follows four teenagers in a small American town who find a book of scary stories that all seem to be coming true, causing all kinds of horrible things to happen. This film is a rollicking teen horror-fest but it also subtly explores how the torture and abuse of a young woman–the long-dead author of the scary stories–has long-term repercussions and literally comes back to haunt the town that turned a blind eye.
Film Selection #9: Shusenjo – The Main Battleground of the Comfort Women Issue (2018)
This documentary started as filmmaker Miki Dezaki's graduate thesis, in which he examines why a small but fervent group of politically influential conservatives in Japanese politics still, 75 years later, vehemently disputes internationally accepted accounts of Japan's wartime atrocities, specifically the sexual enslavement of tens of thousands of Korean women and others during World War II. A fascinating examination of a complex international issue and revisionism, the film features interviews with some of these political conservatives, who have influence at the highest levels, even in public education and foreign policy. Dezaki was sued by some of them for defamation for the conclusions his documentary reached. 
Film Selection #10: Thappad (2020)
Thappad (Slap) is an Indian Hindi-language drama film about Amrita, a strong-headed woman, doting wife, and homemaker who fully supports her ambitious husband and takes care of her ailing grandmother – the perfect Indian woman. But everything changes when, in a fit of rage, her husband slaps her in public. Amrita becomes aware of the little aggressions she's put up with over time and, amid friends and family telling her "it's just a slap", starts to question why her husband felt he had the right to hit her. In a culture that still believes "anything goes" in a marriage, this film examines what constitutes love and abuse, and shows the stark contrast between what we think an abuser looks like and what he really looks like.
Film Selection #11: The Death and Life of Marsha P. Johnson (2017)
Trans women experience some of the highest rates of gender-based violence in the world. This documentary chronicles Marsha P. Johnson and Sylvia Rivera, two prominent figures in the gay liberation and transgender rights movement in New York City from the 1960s to the 1990s and co-founders of Street Transvestite Action Revolutionaries. The film centres on activist Victoria Cruz's investigation into Johnson's death in 1992, which was initially ruled a suicide by police despite suspicious circumstances, and her efforts to fight the tide of violence against trans women. This documentary is available on Netflix.
Film Selection #12: The Invisible Man (2020)
Loosely based on the H.G. Wells novel of the same name, this sci-fi horror takes a different perspective on men who abuse with impunity. It follows a woman who believes she is being stalked by her abusive boyfriend even after his apparent suicide. A classic thriller filled with jump scares, it also explores the violence and gaslighting that domestic abuse victims go through, the lingering fear they experience even after the abuser is gone (or should be gone), and the doubt they face from friends and family, this time with a shocking sci-fi twist. It also asks the question of how far an abuser will go to remain in control of a woman and every inch of her life.
Film Selection #13: The Vow (2020)
This true crime documentary series, available on HBO, is about the members of the self-improvement group NXIVM and the emotional, physical, and sexual abuse they experienced. The group's leader Keith Raniere, who was convicted of sex trafficking among a slew of other crimes, persuaded women to sign a vow of commitment and allegedly branded them. The series takes a deep and nuanced look at the group and its practices, and reveals some shocking truths, including the fact that, like so many other "cult" leaders, Raniere was aided and abetted by women.
Film Selection #14: Three Billboards Outside Ebbing, Missouri (2017)
In a fictional small town in the American Midwest, a mother grieves over the rape and murder of her teenage daughter and channels her anger over the lack of progress in the investigation into three giant billboards that very publicly question the authorities. This black comedy-drama, which won several awards, had its share of controversy about the plot (a well-known story of stalled or bungled investigations into VAW) and the characters (racist, misogynistic, abusive, angry, and vengeful), but does get people to question why VAW is tolerated and how cycles of abuse persist in the face of indifference.
Film Selection #15: Two Sentence Horror Stories (2019) – Season 1 Episode 3: Legacy
Based on an idea started in a Reddit thread that asked people for the best horror story they could come up with in two sentences, this American anthology is a series of 30-minute micro tales of vividly told scary stories. The episodes run the gamut of sub-genres but for this list we focus on the episode "Legacy," where the ghost of an abusive husband literally comes back to terrorise his wife, a reflection of the figurative trauma survivors go through every day. This series is available on CW.
Film Selection #16: Uyare (Up Above) (2019)
This Indian Malayalam-language drama follows the life of a young female aviation student whose controlling and abusive boyfriend attacks her with acid when she stands up to him and breaks off their relationship. Produced by three women, the film is a fresh look at the lingering trauma a survivor of VAW goes through (including having to face an unsympathetic judicial system and justice being just out of reach), her struggle to rise out of it, and that triumph is possible. This film is available on Netflix.
---
All pictures used are Creative Commons images :