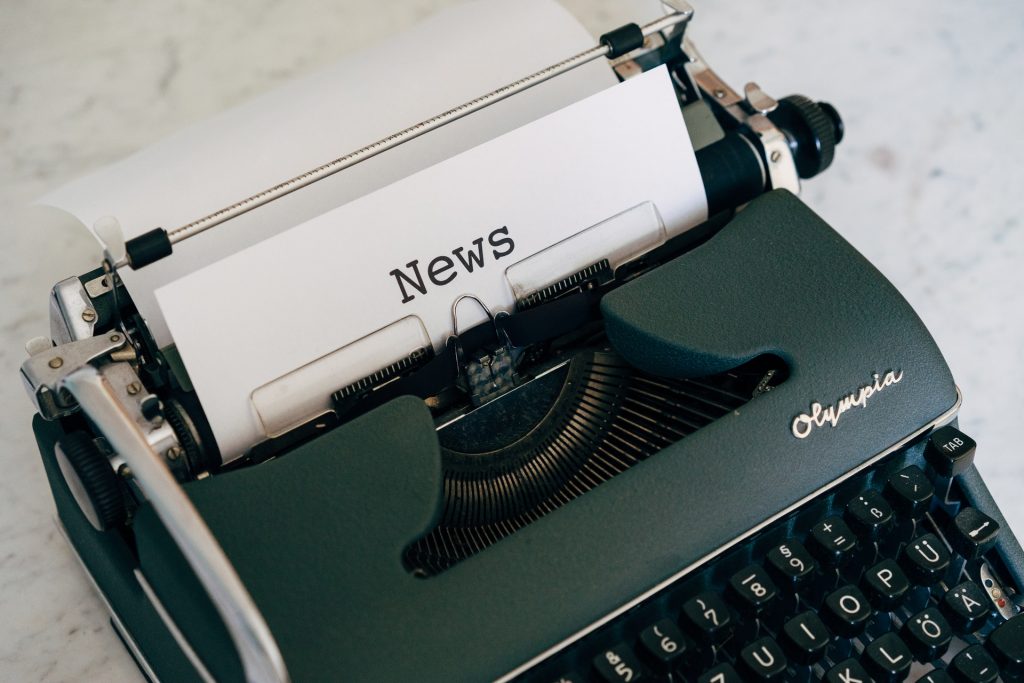 Violence against women (VAW) is one of the most widespread and toxic human rights violations in the world. It takes a wide variety of forms from domestic violence to rape to female genital mutilation. Domestic violence alone costs the world 9.5 trillion dollars each year in economic loss. As eradicating VAW means dismantling the stubbornly entrenched patriarchal system that maintains the toxic masculinity, sexism, misogyny, and male pattern violence that perpetuates gender-based violence, progress in eradicating VAW is invariably difficult, painfully slow, and frequently endangers changemakers (usually women) themselves. 
In 2020, decades of efforts to combat VAW were dealt a crushing setback by the COVID-19 pandemic that triggered what UN Women dubbed a "shadow pandemic of violence against women" as the number of domestic violence, child marriage, female genital mutilation and femicide cases spiked tremendously under the devastating effect of the virus on the global economy, communities and cultures.
However, even in the midst of all this bleakness, anti-violence against women activists and advocates, individuals, communities and nonprofits/charities are continuing to fight for the right of women and girls to live their lives free of gender-based violence. No matter how brutal 2020 has been for women and girls, progress continues to be made to eradicate the violence in the long run. 
In the spirit of the defiance, strength and determination of these fierce activists and advocates worldwide, we bring you 16 pieces of positive news of significant progress and breakthroughs in the global battle against VAW in 2020. The road to ending VAW permanently may be a long and winding one, but these milestones show that we're on the right track. We just have to remember that it takes all of us to get it done.
It's time to stop violence against women. Together.
Introduction by Regina Yau. Written and researched by Anushia Kandasivam, Denishia Rajendran, Susanna Lim, and Regina Yau. 
---
Harvey Weinstein, a former American film producer, was recently sentenced to 23 years in prison after addressing his accusers in court. Judge James Burke, who oversaw the case, sentenced the mogul to twenty years in prison for criminal sexual acts and three years for rape. The survivors of the multiple sexual abuse and harassment cases involving Weinstein provided tremendous momentum for the #MeToo movement, which began over a decade earlier. The magnitude of his crimes against actresses and models within Hollywood shocked the world, finally galvanising action against sexual abuse within the entertainment industry worldwide as increasing numbers of male predators – many of whom are major names – are exposed and sued by their victims
While female genital mutilation (FGM) was already illegal in some Sudanese states before this year, these bans went largely ignored. According to the UN, 88% of women and girls aged 15-49 in Sudan have undergone some form of FGM. On 22 April this year, the African country's parliament passed an amendment to its criminal law that created a nationwide ban. Under the amendment, anyone who performs FGM either inside a medical establishment or elsewhere faces three years' imprisonment and a fine. 
In response to the #MeToo movement, the Council of Europe, the continent's leading human rights organisation, adopted a first-ever international legal instrument that defines sexism and sexual harassment. With this move, the Council recommended that its 47 member states take concrete action to prevent and combat sexism. While women's rights organisations across Europe have welcomed the Council's initiative, the recommendations are non-binding so it is up to the individual countries to take their own internal steps towards implementation. It is, however, another step forward in an ongoing journey towards safety and equality for women in Europe.
In a landmark ruling in August this year, the Inter-American Court of Human Rights held Ecuador responsible for failing to protect an adolescent student from the sexual violence she suffered in the public school she attended. The ruling also established standards to protect girls from sexual violence and harassment in schools throughout Latin America and the Caribbean. The ruling is binding on all states under the court's jurisdiction, which means that all states within Latin America and the Caribbean are now required, among other things, to adopt adequate actions to prevent human rights violations such as sexual violence and take measures to promote "the empowerment of girls towards challenging patriarchal norms and stereotypes".
In July this year, Malaysia's Ministry of Women, Family and Community Development announced that a Sexual Harassment Bill will be tabled at the country's parliament at the end of this year. The Bill is reported to provide a more comprehensive definition of sexual harassment and a more effective mechanism for victims to lodge complaints and propose penalties. This Bill is a long-anticipated step towards battling impunity in a country where patriarchal mores still stand strong and a divided legal system makes seeking justice difficult. 
The Special Commission for Women of the Legislative Assembly in Costa Rica unanimously ruled on the amendment of the "Law on Criminalization of Violence Against Women". The reform of subsection d) of Article 239 of the law will now include dating relationships or relationships between cohabitants, which were not previously included under the Criminal Procedure Code. Legislator Montiel Héctor stated: "This reform is a step forward and goes in the right direction to protect hundreds of women who live the scourge of discrimination and violence." After being passed, the bill will now go to the Legislative Plenary for final discussion.
On 2 June 2020, for the first time in China's history, a plaintiff won a lawsuit on the grounds of sexual harassment. This comes after the Supreme Court's decision in December 2018 that sexual harassment may serve as an impetus for legal action. Xiang Yang was sexually harassed by the NGO chairman Liu Meng, against whom she won the lawsuit. Prior to this, survivors had to sue on less obviously related grounds in order to take their harasser to court.
The Domestic Abuse Bill, which is set to introduce the first legal government definition of domestic abuse in the UK, has been amended to rule out "consent for sexual gratification" as a defence for causing serious harm. Essentially, this means that the "rough sex defence" will be banned from being used by "killers" in acts of sexual violence. It was reported by the UK government that the Domestic Abuse Bill would also ensure that children who saw, heard or experienced the effects of domestic abuse would be treated as victims under law. At the time of reporting, the Bill is set to be debated in the House of Lords and has been described as a "landmark piece of legislation" backed by many Ministers of Parliament and welcomed by many campaigners.
In July, France's parliament voted to implement a bill that provides domestic violence victims further protection by allowing doctors to break patient confidentiality. When patients are deemed "in immediate danger", doctors can now intervene by reporting these cases to the authorities. The National Assembly approved the Bill, which went on to be adopted unanimously by the Senate. In addition to permitting health professionals to break confidentiality in extreme cases, the law also increases prison sentences to 10 years for perpetrators who directly or indirectly cause the victim to commit or attempt suicide.
As many as 52 communities in Ghana were declared child marriage-free as a result of a project to empower communities to help end the harmful practice. With the implementation of the Global Advocacy Alliance (GAA), it has been reported that 84 communities have enforced measures to prevent child marriages within the next five to 10 years. The GAA also offers child marriage survivors support and helps them enroll back in school to finish their education.
In September, the Danish government announced plans to reform sexual violence laws to make consent rather than violence the basis for determining rape. Denmark's justice minister, Nick Haekkerup, stated at a press conference: "We are moving from a system where there had to be coercion and violence for it to be rape, to one where there must be consent." This legal change has majority support in Parliament and is expected to be adopted by the end of 2020.
In October, concerted attempts by Russia to introduce a UN security council resolution that would have severely undermined the rights of women in conflict failed as 10 countries, including the UK and Germany, abstained on a crucial vote. The UK and Germany both stated that they would not allow a retreat on women's human rights. Coincidentally, 2020 marks the 20th anniversary of the adoption of the security council's resolution 1325, the first one made in recognition of the unique and disproportionate experiences of women in conflict situations such as war, and to demand their equal role in peace negotiations, operations and reconstruction. Since then, nine more resolutions have been adopted.
In November 2020, the United Arab Emirates (UAE) government announced that it has toughened penalties for the killing of women by family members as part of an overhaul of the country's Islamic laws, including repealing a law that allowed judges to issue lenient sentences for honour killings. Human rights groups say that every year thousands of women around the world are murdered through these so-called "honour killings" because they are seen to have brought shame on their family. Under the new rules, such crimes will be treated like murder.
Although 155 countries have legal protections against domestic violence, Kuwait had, until 2020, no explicit law setting out protection measures against domestic violence, or even shelters survivors could go to. In September 2020, Kuwait issued a new Law on Protection from Domestic Violence after the National Assembly passed it on August 19.  The new legislation will empower a national committee – with representatives from different ministries and civil society – to draw up policies to combat and protect women from domestic violence. It will also establish shelters and a hotline to receive domestic violence complaints, provide counselling and legal assistance for victims, and allow for emergency protection orders to prevent abusers from contacting their victim.
Under a law proposed by the Scottish government, domestic abusers will be barred from the homes of their victims. The new legislation will give police and the courts the power to remove suspected abusers from homes and ban them from re-entering for up to two months. Landlords will also be legally allowed to end the tenancy of anyone who has been abusive to their partner. During the press conference announcing the proposed law, Justice Secretary Humza Yousaf said the coronavirus pandemic had "highlighted the importance of protecting women and girls who find themselves isolated and vulnerable due to the actions of an abusive partner […] This new bill will apply to all those at risk of domestic abuse, but we know women are disproportionately affected, representing 80% of victims."
Australian citizens and permanent residents wanting to marry foreigners will have to undergo a domestic violence check by the police and show any negative results to their partner or spouse before they can sponsor them for entry into the country. If the applicant has any record of domestic violence they will be forced to share this with their partner but it will not automatically count as a bar for their application, as immigration officers will have discretion when determining whether or not to grant the partner a visa. Acting Minister for Immigration and Citizenship Alan Tudge stated that this new requirement would support the well-being of women and child migrants. The domestic violence check is expected to take effect at the end of 2021, barring any objection from the Australian parliament.
---
The picture used is a Creative Commons image: