While many people still see fiction and non-fiction books beyond textbooks as entertainment, storytelling is and can be a vehicle for framing, reinforcing and transmitting culture and beliefs. More than that, stories have the power to fire the imagination and inspire new thoughts and ideas and thus to shape – or reshape – the perspective of individuals, communities, and cultures about everything from tradition to gender.
In recognition of the power of storytelling to catalyse change, The Pixel Project has curated our fifth annual selection of 16 books that depict violence against women and girls. Some of these stories are popular genre fiction while others are well-received non-fiction. Nevertheless, all of them will educate the reader in some way about gender-based violence, rape culture, sexism, and misogyny.
As with our 2019 selection, the majority of our fiction recommendations are books led by female protagonists who have experienced VAW and whose stories show the aftermath of the violence on their lives and how they cope with it. This year, we are turning the spotlight on Romance because, contrary to stereotype, it is the genre that is leading the way with regards to portraying and dealing with issues like domestic violence, rape, and sexual assault. Other genres included in this year's list are Mystery/Thriller, Science Fiction, Horror, Women's Fiction, and Young Adult.
Our 2020 non-fiction selection shows a common trend of depicting entrenched and pervasive violence against women and sexism in the diverse societies and worlds that they portray while offering threads of hope as survivors, activists, and advocates fight for and maintain a world where women and girls are free from abuse.
This list is by no means complete as there are hundreds of books out there that deal with violence against women in its various forms. However, we hope that these 16 books and series will be a starting point for you, as they have for others over the years, to push for change in your community and culture.
Introduction by Regina Yau; Written and compiled by Anushia Kandasivam and Regina Yau
---
Book Selection #1: An Excess Male (2017) by Maggie Shen King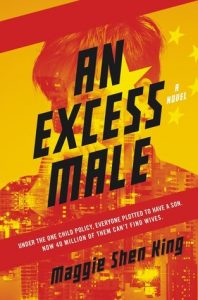 In an alternate near-future China, the country's one-child policy has led to a great gender imbalance and radical social change where there are too many men and women can take up to three husbands, depending on how "patriotic" the family decides to be. An Excess Male is a unique science fiction novel that explores a reversal of a patriarchal society where women are in high demand and men face stigma when they cannot marry and are "leftover". The protagonist is one such leftover man who tries to better his station in life. But even in this alternate world the ill-treatment and abuse of women still continue. The main female character must use conservative norms to control her first husband while he uses his maleness to order her around, a reflection of what is wrong in many relationships and patriarchal societies today.
Book Selection #2:​ Blue-Eyed Devil (2008) by Lisa Kleypas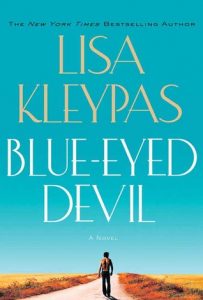 New York Times bestselling author Lisa Kleypas is a giant in the Romance genre and Blue-Eyed Devil (2008) is the second book in her series about the Travises, a wealthy Houston-based clan. The story revolves around Haven Travis, a domestic violence victim who escapes her husband with the help of her family. What is interesting and worthwhile about this book is that Kleypas demonstrates how domestic violence cuts across classes – wealthy women who seem to live charmed lives on the surface may, in reality, may be dealing with abusive husbands. More importantly, Kleypas shows how for many women, walking away from an abuser is never enough – the abuser needs to be put away behind bars for good.
Book Selection #3: Can't Take My Eyes Off You (2018) by Kait Nolan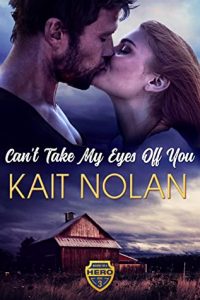 Kait Nolan is an indie romance author who is best known for her small-town romances set in the small Mississippi town of Wishful. While many of her romances are feel-good, she also makes it a point to include a women's shelter in the area, with characters in some of the novels referring to it. In Can't Take My Eyes Off You, the issue of domestic violence becomes the central theme as the two romantic leads deal with it in their respective professional capacities as the town doctor (Dr. Miranda Campbell) and the town's new Chief of Police (Ethan Greer). Nolan shows us how domestic violence ripples out from the family to the wider community because abusers are not just violent at home but also violent towards anyone who tries to help their victims. She also makes the relationship between Dr Campbell and Chief Greer one of mutual respect as a clear counterpoint to the domestic violence case. 
Book Selection #4: Don't You Know I Love You (2020) by Laura Bogart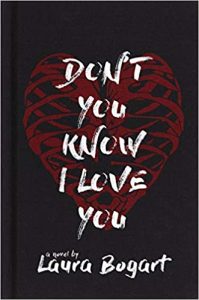 Aspiring artist Angela has escaped her life under the thumb of her violent father but a horrible car accident just weeks after she graduates from university sends her back to her childhood home, smothered by a plaster cast and her father's overbearing nature. This novel is a family drama mixed with a coming-of-age story within a cycle of domestic violence. But Bogart gives the protagonist a choice – use her creativity to pour her unsettling story into her work and find strength, or embrace her father's rage. The violence in this novel is a pall from the past that hangs over the characters and informs almost everything they do. Told in third-person narrative, it explores the reasons behind each character's behaviour and is a study of how choices can lead people further down a spiral or towards recovery. 
Book Selection #5: Fried Green Tomatoes At The Whistle Stop Cafe (1987) by Fannie Flagg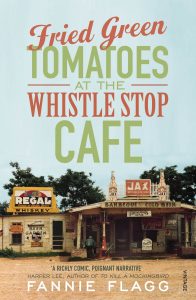 Most people will have heard of the movie Fried Green Tomatoes (1991) starring Kathy Bates and Jessica Tandy which is considered a classic film about female friendship and empowerment. However, what many people might not know is that the movie is based on Fannie Flagg's book, Fried Green Tomatoes At The Whistle Stop Café, which centres on the relationship between daredevil tomboy Idgie Threadgoode and Ruth Jamison, who open and run the titular café together. The book is a heartwarming read which also adroitly addresses a range of issues including racism, wartime troubles, feminism, female friendship and notably shows how Ruth, Idgie, and the townsfolk deals with the domestic violence Ruth suffers through her marriage to Frank Bennet. Flagg's writing is beautifully evocative and it is the vividness of her writing that makes her portrayal of domestic violence so powerful.
Book Selection #6: His Favourites (2018) by Kate Walbert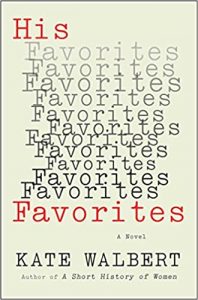 Blaming herself for the accidental death of her best friend, Jo enrolls in a prestigious boarding school to escape both the hometown that has turned against her and her parents' rocky marriage. While at the school, she is coerced into a sexual relationship with a charismatic and manipulative teacher. Told from Jo's perspective many years later, the novel tells the story of her interior life as she tries to navigate a treacherous world and calmly describes the events shaped her, including a system that failed to protect her. Leaping back and forth through time, the novel experiments with a victim taking control of the narrative.
Books Selection #7: Kim Jiyoung, Born 1982 (206) by Cho Nam-Joo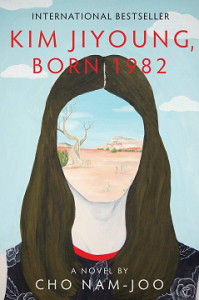 This South Korean fiction novel took its author, a former scriptwriter, only two months to write because, she said, the protagonist's life "isn't much different from the one I have lived." The story centres on a 30-something woman juggling work and family, who eventually becomes a stay-at-home mother and realises that she is suffering from depression. It depicts in detail the deep-rooted gender discrimination and sexism the protagonist experiences from youth. The book was hailed by critics as one of the most important feminist novels in Korea, but along with the subsequent movie adaptation, it also led to an outcry by anti-feminists in the country who said it aggravated gender conflicts.
Book Selection #8: Know My Name: A Memoir (2019) by Chanel Miller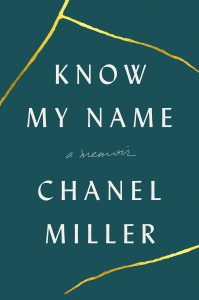 In 2015, Chanel Miller became known as the anonymous Jane Doe to the world when she was sexually assaulted by Brock Turner. Turner served only three months in jail for his crime and Miller's case is credited with sparking a national discussion in the United States about the treatment of sexual assault cases and victims by college campuses and court systems. In September 2019, Miller went public when she released her memoir about the case, Know My Name: A Memoir, which went on to win the 2019 National Book Critics Circle Award in the Autobiography category. As Marion Winik, one of the selection panellists, commented, "Miller's detailed description of her sexual assault and its aftermath, the years of her life between the rape and the sentencing, lays bare the ironies, injustices, and cruelties of the way our society and judicial system deal with sexual violence."
Book Selection #9: ​ Long Shot (2018) by Kennedy Ryan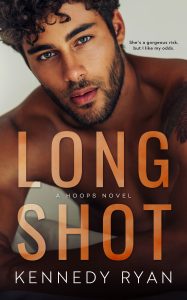 In 2019, USA Today bestselling romance author, Kennedy Ryan, became the first African American to win the RITA award. What is even more important about her win is that she won it for her powerful sports romance, Long Shot, through which she tackles the issue of domestic violence, something that is not commonly done in romance. Ryan's star-crossed lovers – Iris Dupree and August West – first meet when Iris is engaged to August's basketball court rival, who is privileged, controlling, and abusive in contrast to August, who is gentle, non-violent, and respectful of women. Their star-crossed romance has us not only cheering for them as a couple but also Iris as she survives the violence and rebuilds her life. Ryan's writing is vivid and visceral and she doesn't hold back with showing what domestic violence and its brutal aftereffects are. Read this but be warned that you may need to put the book down at least a time or two to take a deep breath, maybe even reach for a tissue. Domestic abuse survivors may also need a trigger warning for intimate partner violence.
Book Selection #10:​ No Visible Bruises: What We Don't Know About Domestic Violence Can Kill Us (2019) by Rachel Louise Snyder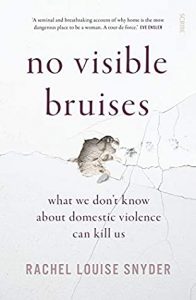 No Visible Bruises: What We Don't Know About Domestic Violence Can Kill Us is journalist Rachel Louise Snyder's tour de force that unpacks the myths and misconceptions behind domestic violence with precision and power. Through No Visible Bruises, she specifically addresses what is still the elephant in the room for many people and cultures – that men can and do batter and kill their wives and girlfriends. Snyder specialises in human rights journalism and has been particularly outspoken about domestic violence. Her work has appeared in the New Yorker, the New York Times Magazine, Slate, Salon, the Washington Post, the Huffington Post, the Chicago Tribune, the New Republic, and others. 
Book Selection #11: Private Lessons (2020) by Cynthia Salaysay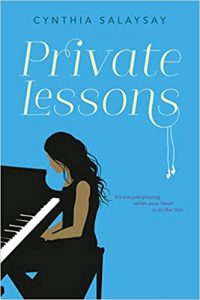 In this contemporary Young Adult novel, Filipino-American author Cynthia Salaysay weaves an own-voices story of growing up, sexual awakening, and self-acceptance. After her father's death, seventeen-year-old Claire finds solace in playing the piano and taking lessons from a prominent music teacher. Claire works hard but struggles to win her teacher's approval, let alone his affection. This novel depicts the raw and emotional teenage years through a protagonist who faces racism and emotional abuse from not just her peers but also a teacher who should be trusted, and how she matures, recognises, and comes through the grooming, manipulation, and abuse. Private Lessons has been billed as a timely study of a complicated and complex student-teacher relationship, as well as cultural and class differences.
Book Selection #12: Sawkill Girls (2018) by Claire Legrand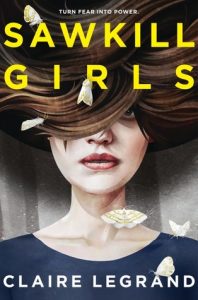 Sawkill Girls is the New York Times bestselling Fantasy author Claire Legrand's YA Horror novel. The story revolves around the disappearance of teenage girls from the small, close-knit town of Sawkill Rock, located on a remote island where everybody is outwardly nice to each other yet is also teeming with dark secrets. The story is told from the vantage point of three teenage girls including Marion (the newcomer), Zoey (the outcast), and Val (the queen bee) and we follow them as they try to stop the killing, raping, and disappearing of girls. What makes Legrand's novel an especially satisfying read is that she slyly and adroitly turns so many misogynist and sexist horror tropes on their heads from The Last Girl or the Refrigerated Woman. As a reviewer commented, the novel surpasses even Buffy in its trampling and reversal of genre tropes that has made horror a less-than-female-friendly genre in many ways.
Book Selection #13: The Girl on the Train (2015) by Paula Hawkins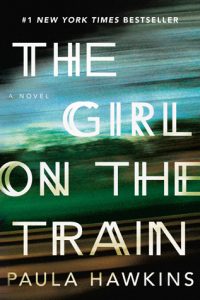 This bestselling psychological thriller, which was recently made into a movie, tells the story of three women, Rachel, Megan and Anna, who live very different lives but are connected by a man and circumstances.  Rachel watches Megan and Anna from her train every day envying their seemingly perfect lives; Megan is one half of an attractive couple while Anna has married Rachel's ex. Rachel, meanwhile, has a drinking problem that is causing her life to unravel. But one day Rachel sees something shocking that changes everything and eventually reveals some harsh truths about everyone. A creepy thriller and murder mystery, this novel is also an exploration of mental illness, psychological abuse, and obsession that leads to violence.
Book Selection #14: The Magic Beads (2007) by Susin Nielsen-Fernlund (Author), Genevieve Cote (Illustrator)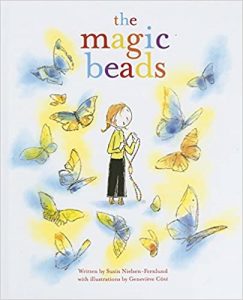 As if the first day of school is not nerve-wracking enough, seven-year-old Lillian learns that she has to bring something for Show and Tell at the end of the week. But Lillian and her mother have just moved into a shelter away from Lillian's abusive father, and the shelter has no toys. Growing increasingly anxious through the week, Lillian starts to resent her absent father and her mother who can't afford to buy her anything. But eventually, she realises that her imagination can make even a simple string of beads into something magical. Simple words and drawings illustrate dark inner fears of the protagonist, allowing young readers with anxiety to relate to the character's journey, assuring them that their feelings are normal and there is a way to overcome fear.
Book Selection #15: These Women (2020) by Ivy Pochoda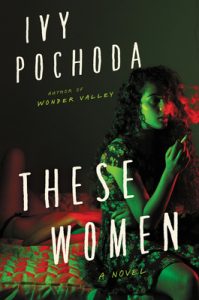 In this mystery/thriller, author Ivy Pochoda shines a light on those we often overlook and ignore – sex workers and women from poor communities. In a bleak yet rapidly gentrifying stretch of South Central Los Angeles, a serial killer is targeting these women and nobody seems to care. After all, "these women" live hard and fast lives, and "these women" got what they deserved. But some of them decide to take back power for themselves. An immersive and intriguing murder mystery, this novel is also an examination of how we view women who live on the margins of society.
Book Selection #16: What A Wallflower Wants (2014) by Maya Rodale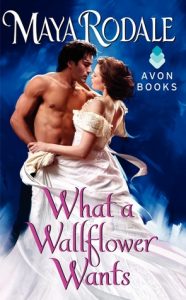 What A Wallflower Wants is the third novel in New York Times bestselling romance author Maya Rodale's charming Wallflower series. The central heroine (Prudence) is one of a group of wallflowers, remaining unwed after four seasons to the bafflement of many of her family and friends because she harbours the painful secret of being a rape survivor. What sets the book apart from many other romance novels that have a survivor heroine is that Rodale shows us the cost of rape to victims, including PTSD,  what it takes to survive the violence, and also the the lengths that survivors must go to in order to implement damage control for themselves in a world where women are victim-blamed with extreme severity to the point of social ruin.
---
The top picture is a Creative Commons image:
Book Cover Credits
An Excess Male – from " An Excess Male: A Novel" (Amazon.com)
Blue-Eyed Devil – from "Blue-Eyed Devil" (Goodreads.com)
Can't Take My Eyes Off You – from "Can't Take My Eyes Off You" (Goodreads.com)
Don't You Know I Love You – from " Don't You Know I Love You" (Amazon.com)
Fried Green Tomatoes At The Whistle Stop Cafe – from "Fried Green Tomatoes At The Whistle Stop Café" (Amazon.co.uk)
His Favourites – from " His Favorites: A Novel" (Amazon.com)
Kim Jiyoung, Born 1982 – from "Kim Jiyoung, Born 1982: A Novel" (Amazon.com)
Know My Name: A Memoir – from "Know My Name" (Goodreads.com)
Long Shot – Courtesy of Kennedy Ryan
No Visible Bruises: What We Don't Know About Domestic Violence Can Kill Us – from "No Visible Bruises: What We Don't Know About Domestic Violence Can Kill Us" (Goodreads.com)
Private Lessons – from "Private Lessons" (Amazon.com)
Sawkill Girls – from "Sawkill Girls" (Goodreads)
The Girl on the Train – from " The Girl on the Train (novel)" (Wikipedia)
The Magic Beads – from "The Magic Beads" (Amazon.com)
These Women – "These Women: A Novel" (Amazon.com)
What A Wallflower Wants – from "What A Wallflower Wants" (Goodreads.com)