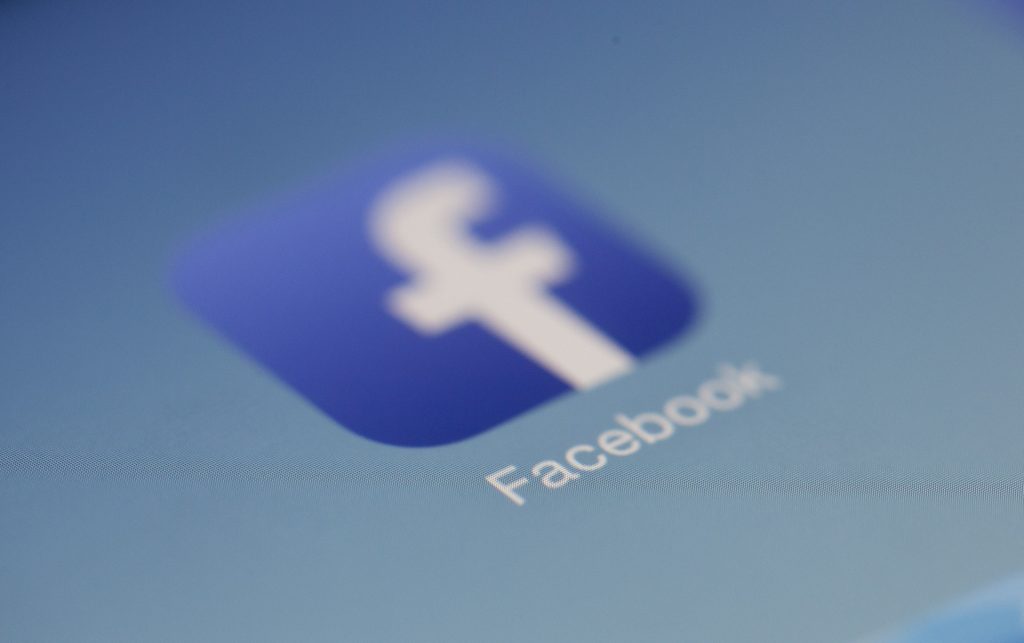 Since its founding 15 years ago, Facebook has become a social media powerhouse with over 2.6 billion monthly active users as of June 18th, 2020. Facebook has grown from a basic social connection website for college students to a platform used in many aspects of a person's life. It is used to find, connect, and catch up with friends, to read the news, to conduct business, to shop, and to learn.
Facebook is also useful for locating causes, organisations and events that are important to us and to advocate for various issues. Facebook users can learn about and support global issues from their own homes. Violence against women (VAW) is one of the global human rights issues finding supporters on Facebook. Now, a story about VAW can be read, watched or heard via Facebook by millions of people around the globe. They can follow organisational news, participate in grassroots campaigns and donate from their mobile phones or computers.
More importantly, more than 2 billion Facebook members worldwide can now locate anti-VAW organisations' Facebook pages to learn about VAW or quietly get VAW victims and survivors the help they need should they be unable to speak on the phone or otherwise physically get help. Every little bit counts!
This is our ninth annual list of 16 recommended Facebook pages by anti-VAW organisations that we have selected because of their unique approach to fighting all kinds of VAW. To reflect the reality that VAW is a global pandemic fought by our sister advocates and activists worldwide, the selection covers a wide range of countries across different continents. So choose a couple to 'like', or better yet 'like' them all, get informed and take action!
Introduction by Rebecca DeLuca and Regina Yau; Written, researched and compiled by Susanna Lim.
---
Recommended Facebook Page #1: 160 Girls Project – Kenya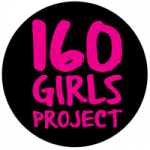 The 160 Girls Project is a human rights and legal initiative coordinated by Canadian charity The equality effect. The organisation works with girls, communities and the police on sexual violence prevention to ensure access to justice for rape survivors. In 2010, the organisation decided to bring a claim against the Kenyan government for its failure to protect girls from rape by effecting the law under the equality provision in the country's constitution. The organisation works in Kenya, Ghana and Malawi with the support of volunteers and donors from across the world. 160 Girls Project's Facebook page provides updates on its initiatives with girls, communities and police on sexual violence prevention which ensure access to justice for rape survivors.
Recommended Facebook Page #2: Aasha Secretariat – Pakistan
Aasha Secretariat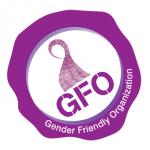 is an alliance of organisations committed to curbing sexual harassment at the workplace. Its approach is to raise awareness on the issue and assist the government and private sectors to create a society free of sexual harassment. It takes active measures to mobilise and influence policymakers to provide more protection for women at the workplace to ensure them safe and healthy working environments. Aasha Secretariat's Facebook page includes articles, events and updates on policy changes related to curbing sexual harassment in Pakistan.
Recommended Facebook Page #3: AfterSilence.org – Global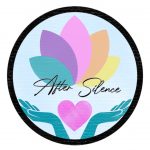 The mission of AfterSilence.org is to support, empower, validate and educate survivors of rape, sexual abuse and all types of sexual violence by providing a safe, extensive, reliable and easy-to-read website where victims can find the answers and support they need to heal and reclaim their lives. AfterSilence.org provides a free and safely moderated online support group, message board and chat room where survivors can connect with one another in real time, share their stories, ask questions and above all, begin their path towards healing and discovery. Similar to its website, AfterSilence.org's Facebook page is a space for sexual abuse survivors to connect and communicate with each other and share stories of their healing.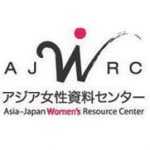 The Asia-Japan Women's Resource Centre (AJWRC) has three major goals in its fight against gender inequality – ending gender-based violence and discrimination, achieving a just and sustainable society and creating alternative politics and empowering women. In order to end all kinds of violence against women, it seeks to address gender biases and multiple discriminations against women, challenging the conventional concept of peace and security. AJWRC's Facebook page is a platform for information sharing, networking, educating and online campaigns to end gender-based discrimination in Japan.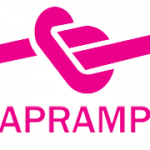 APRAMP envisions a world in which sexual exploitation and human trafficking are universally recognised as clear violations of human rights. Its goal is for individuals who have suffered from either crime to recover their freedom and dignity, assert their rights and achieve autonomy and freedom from their abusers. The organisation looks to change the reality that perpetuates the exploitation of women. It documents society and observes levels of awareness, such as witnessing daily ongoings and interactions on the streets. APRAMP also offers training for all actors involved in combatting sexual exploitation and human trafficking. It also supports access to justice for survivors of these crimes. APRAMP's Facebook page focuses on articles and updates on policy development in Spain related to sexual exploitation, human trafficking and violence against migrant women.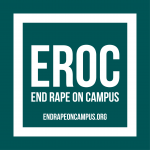 End Rape on Campus (EROC) seeks to end sexual violence on campus and offers direct support for survivors and their communities. It focuses on three main areas – direct support to student survivors and their communities, education for staff and students, and advocacy for policy reforms. EROC supports reforms that ensure holistic support for all survivors, statewide affirmative consent standards and federal accountability. End Rape on Campus's Facebook page focuses on the issue of sexual assault on campus by providing regular articles, resources, interviews and events related to helping stop sexual violence on campus.
Recommended Facebook Page #7: Guria – India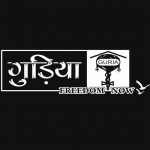 Based in Uttar Pradesh in India, Guria tackles the issue of human trafficking using a multi-pronged approach. It responds to immediate suffering while also investigating root causes of prostitution, poverty and inequality. The organisation focuses on 12 districts in Uttar Pradesh, which are the most vulnerable within the state, as a source, transit and destination for human trafficking. Guria's Facebook page provides information on its efforts, including legal aid and intervention, victim rescue and rehabilitation, non-formal education centres in red light areas, policy sensitisation programmes, rural women's empowerment, activism and research.
Recommended Facebook Page #8: KAFA (enough) – Lebanon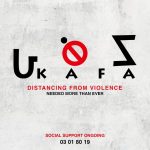 KAFA (enough) Violence & Exploitation is a feminist, secular Lebanese non-profit NGO that seeks to create a society free of social, economic and legal patriarchal structures that discriminate against women. Since it was established in 2005, it has adopted a combination of approaches including advocacy for law reform, research and training, and providing victims of violence with social, legal and psychological support. Its focus areas are family violence, exploitation and trafficking of women, and child protection from sexual abuse and family violence. KAFA's Facebook page is a great resource for articles and statistics on sexual violence in Lebanon as well as for survivors and others to learn more about the issue.
Recommended Facebook Page #9: LICADHO – Cambodia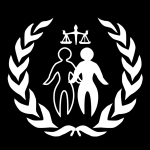 LICADHO's Women's Rights Monitoring Project aims to help bridge the gap between the law and reality by advocating for women's rights and documenting crimes against women. It investigates cases related to violations of women's rights, responds to these abuses by assisting victims with legal intervention (requesting the police or prosecutor to investigate) or referring the victim to another non-governmental organisation providing similar legal services. LICADHO's Facebook page is updated frequently with events surrounding human rights violations in Cambodia, including arbitrary arrests and violence against women.
Recommended Facebook Page #10: NGOCC – Zambia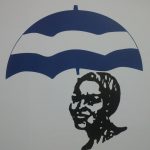 The Non-governmental Gender Organisations' Coordinating Council (NGOCC) is an umbrella network for Non-Governmental and Community Based Organisations in Zambia active in championing women's empowerment and gender equity and equality. The network organisation, with members across 10 districts in Zambia, works to promote gender equity and equality, women's empowerment, and capacity development of member organisations. NGOCC's Facebook page updates followers on current events related to policy developments on gender equality, links to discussions with activists and policymakers on the issue and shares upcoming events on women's empowerment.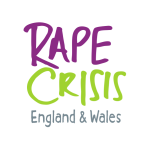 Rape Crisis England & Wales seeks to promote the needs and rights of women and girl survivors of child sexual abuse, rape and other types of sexual violence. It provides a free confidential Live Chat Helpline to give emotional support for women and girls who have experienced these forms of violence. It works with and lobbies government departments, policymakers, ministers and agencies of the criminal justice system, as well as the media, for better funding and recognition of the issue of sexual violence against women. Their Facebook page is a resource for rape victims on current events, articles and other resources to help them through their experience.
Recommended Facebook Page #12: RespectED Aotearoa – New Zealand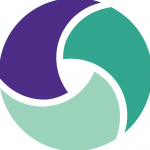 RespectED Aotearoa provides commentary in the media on issues such as sexual harassment, sexual abuse, young people, sexuality and consent. It has successfully initiated various campaigns to create awareness such as the Who Are You? campaign and Don't Guess the Yes campaign, both multimedia campaigns in collaboration with various NGOs, universities and the Wellington police. RespectED Aotearoa's Facebook page is a resource for effective primary prevention initiatives alongside complementary community groups, agencies and networks on a local and national level.
Recommended Facebook Page #13: SERNAM – Chile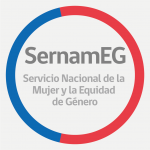 Servicio Nacional de la Mujer y la Equidad de Género or The National Service for Women and Gender Equity is a Chilean institution that executes and implements programmes and plans to improve the lives of women. For 25 years SERNAM has been the institution in charge of working for women's rights in the country. In June 2016, responding to the commitments made in President Michelle Bachelet's Gender Agenda, and to the historical demands of women, the Ministry of Women and Gender Equity (MinMujeryEG) was created and along with it, the National Service for Women and Gender Equity (SernamEG). SERNAM carries out measures in favour of women that recognise and safeguard their visions, practices, needs and beliefs in harmony with human rights. SERNAM's Facebook page is set up as a page to bring awareness and education to the general public on gender inequality issues including domestic violence.
Recommended Facebook Page #14: SPARK! – Philippines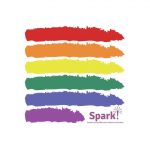 SPARK! or Samahan ng mga Pilipina para sa Reporma at Kaunlaran (Alliance of Filipino Women for Reform and Progress) is a non-governmental organisation that focuses on the protection of women's rights, promotion of gender equality and advancement of women's economic and political roles. It works to improve access to resources and strategic participation in programmes and initiatives to build a nation with economically empowered and politically engaged women. In 2019, the NGO ran #RespetoNaman, a campaign that featured an exhibit showing clothes worn by survivors of sexual harassment and abuse at the time of the incidents. SPARK!'s Facebook page is regularly updated with SPARK!'s many initiatives and events to spread awareness on protecting women's rights, gender equality and feminism.
Recommended Facebook Page #15: The Circle – UK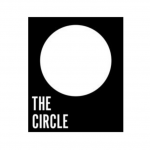 The Circle was founded in 2008 by singer-songwriter and philanthropist Annie Lennox, and is a network of women from all walks of life with a shared belief – that we still live in a world where women and girls do not have equal rights and opportunities. The organisation has supported 160,000 women and girls across 16 countries through fundraising and supporting a range of projects, organisations and campaigns to end violence against women. The Circle's Facebook page is used as a platform to raise awareness on gender inequality and gender-based violence and to promote The Circle's initiatives such as fundraisers for survivors and educational events for the public on gender inequality.
Recommended Facebook Page #16: The equality effect – Canada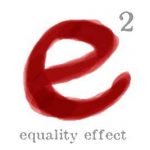 The equality effect works to create change that will improve the lives of women and girls and reduce the discrimination that restricts their freedom and prosperity. The NGO uses strategic equality initiatives to achieve concrete change and allow meaningful empowerment of women and girls. Its three main actions are public legal education, law reform and test case litigation. Drawing on a team of feisty international lawyers, the equality effect supports its regional legal partners by initiating creative legal advocacy projects to achieve systemic change on problems such as marital rape. The equality effect's Facebook page brings awareness to human rights laws that can protect women and girls from discrimination and gender-based violence.