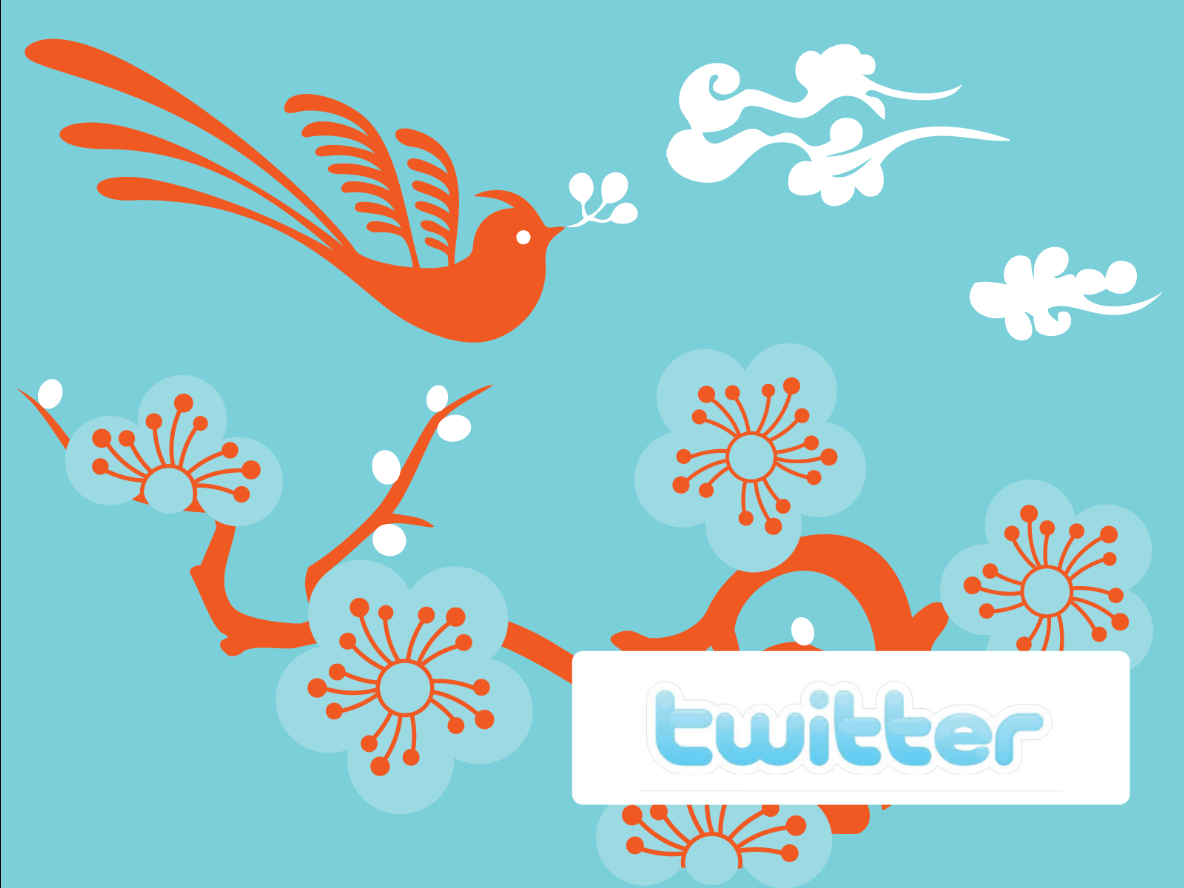 Since its debut more than a decade ago, Twitter has become a reliable news source for many individuals.  It offers a real-time view and perspective of what is occurring in our own communities and elsewhere, enabling us to become more aware of social issues like violence against women and join discussions to become more involved with these causes.
Twitter allows us to share information, is a tool to help us better our world through understanding and creates an atmosphere of solidarity worldwide. Being able to look up a hashtag – #vaw, for example – to find news sources, helplines or other activists is a simple yet incredibly useful way to become involved. In fact, in recent years, the usefulness of hashtags as a rallying cry for women's causes have vaulted up to the next level with #MeToo and #YesAllWomen going viral worldwide, as women and girls share their stories of surviving sexism, misogyny, and gender-based violence on Twitter.
With that in mind, The Pixel Project presents our 2020 Twitter selection of 16 organisations and individuals leveraging Twitter to end violence against women. These are groups and individuals who will keep you informed simply because they share the passion to create a better tomorrow for girls and women everywhere — follow them to get informed and get involved.
It's time to stop violence against women. Together.
Introduction by Rebecca DeLuca and Regina Yau; Written, researched and compiled by Denishia Rajendran.
---
Twitter Follow Recommendation #1: 1800RESPECT (@1800RESPECT) – Australia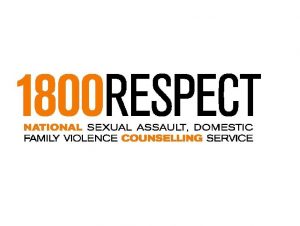 1800RESPECT is funded by the Australian government's Department of Social Services to provide support for people experiencing, or at risk of experiencing, sexual assault, domestic or family violence, as well as the friends and family, workers and professionals supporting them. The organisation is a confidential service that is available 24 hours a day, seven days a week. It has been particularly active during the COVID-19 pandemic and has been operating as usual during the lockdown.
Twitter Follow Recommendation #2: Amani Community Services (@AmaniCS_) – USA

Amani Community Services is a culturally specific domestic violence and sexual assault agency serving African Americans in Black Hawk and Linn Counties. Part of the services that the organisation offers includes counselling, outreach services, personal advocacy, legal advocacy, children's programming, and information and referrals. During the COVID-19 pandemic, the organisation has posted an after-hours hotline number for survivors to contact.
Twitter Follow Recommendation #3: Association of Women for Action and Research (AWARE) (@awarenews) – Singapore

AWARE is Singapore's leading gender equality advocacy group and is dedicated to removing gender-based barriers. AWARE works to identify and eliminate these barriers through research and advocacy, education and training, and support services. Since its formation in 1985, AWARE has carried out research into numerous issues affecting women, including workplace sexual harassment, poverty of older women and Singapore's compliance with UN anti-gender discrimination standards. AWARE's Support Services includes providing crisis counselling, assistance in dealing with the authorities, and legal advice to women in need.
Twitter Follow Recommendation #4: Coalition Against Trafficking in Women (CATW) (@CATWIntl) – Global

CATW is one of the oldest international organisations working to end the trafficking and sexual exploitation of women and girls. Through an approach rooted in women's rights and human rights principles, the organisation advocates for strong laws and policies, raises public awareness and support survivor leadership. As an international organisation, CATW's work includes advocating for strong laws and policies, raising public awareness and supporting survivor leadership.
Twitter Follow Recommendation #5: Feminist Majority Foundation (@MajoritySpeaks) – USA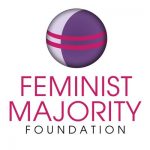 The Feminist Majority Foundation (FMF), founded in 1987, is an organisation dedicated to women's equality, reproductive health, and non-violence. FMF utilises research and action to empower women economically, socially, and politically. FMF engages in research and public policy development, public education programmes, grassroots organising projects, leadership training and development programmes. FMF also participates in and organises forums on issues of women's equality and empowerment. Part of their work extends to raising awareness of violence against women and calling for changing the definition of rape. 
Twitter Follow Recommendation #6: Galway Rape Crisis Centre (@GalwayRCC) – Ireland

Galway Rape Crisis Centre (GRCC) has a vision of a just and equal society where everyone has the right to live free from sexual violence and abuse. GRCC is dedicated to providing a professional, caring and confidential counselling and support service for those in the Galway community affected by sexual abuse and sexual violence. The organisation also works towards ending cultural and societal tolerance of sexual violence through advocacy, awareness-raising and education programmes.
Twitter Follow Recommendation #7: Glitch (@GlitchUK) – UK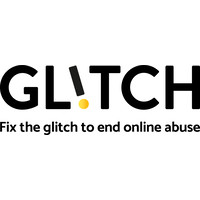 Glitch is a non-profit organisation working towards ending online abuse. The organisation aims to see an increase in digital citizenship across all online users and to instil the belief that the online community is as real as an offline one and communities should be working together to make it a better place. While online abuse affects all sections of society, the organisation recognises that a majority of online gender-based violence (OGBV) victims are women and girls. The organisation has developed and delivered various training programmes including Active Bystander, Digital Self Care and Self Defence.
Twitter Follow Recommendation #8: Jess Ladd (@JessicaHLadd) – USA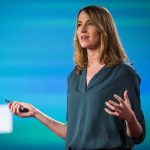 Jess Ladd is the founder of Callisto, a non-profit organisation aimed at creating sexual assault-related technology that empowers survivors by providing options and allowing disclosure in a way that feels safe. The creation of this Callisto was based on Jess's own experience as a sexual assault survivor. She didn't understand why there wasn't a centralised place for survivors to find reliable information on STD testing, counselling, and reporting. This resulted in her leveraging the use of technology to assist survivors to navigate around procedures and to find a reliable source of information. 
Twitter Follow Recommendation #9: Laurel House Sexual Assault Support Service (Laurel House) @LaurelHouseTas – Australia

North and North West Tasmanian Sexual Assault Support Service, known as Laurel House is a non-profit sexual assault support service assisting survivors across the North and North West of Tasmania. Laurel House provides a range of different services to survivors and support people, including face-to-face and phone counselling, a 24-hour crisis service and outreach to rural areas. The services that the organisation offers are confidential and free to survivors of sexual violence, their families and support people. The 24-hour crisis service that Laurel House offers includes attending the hospital with the survivor should they wish to undergo a forensic or medical examination, attending the police station with the survivor should they wish to make a formal police statement, informing survivors of their rights and options in relation to police and medical services, and even assisting survivors to connect with the Laurel House day counselling service should they wish ongoing counselling. 
Twitter Follow Recommendation #10: Mariska Hargitay (@Mariska) – USA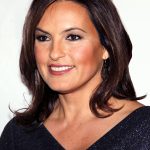 Known for her role as Detective Olivia Benson on the famous "Law & Order – Special Victims Unit" series, the actress has spoken against all forms of violence against women publicly. Through her acting career, Mariska became more aware of the heinous crimes committed against women that eventually led her to start the Joyful Heart Foundation, which offers healing and professional support for survivors of sexual crimes. 
Twitter Follow Recommendation #11: SaferSpaces (@safer_spaces) – South Africa

SaferSpaces was launched in mid-2014 as a joint South African-German initiative. The resource specifically caters for practitioners, policy-makers and researchers in the field of violence prevention and community safety in South Africa. It is an online hub created with the intention to share knowledge between practitioners and connect with each other once they register as site members. In light of the COVID-19 pandemic, the resource has been actively offering solutions and support to survivors of domestic abuse.
Twitter Follow Recommendation #12: Snehalaya (@Snehalaya) – India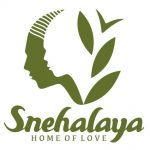 Founded in 1989, starting with education programmes for children of sex workers and palliative care for people affected by AIDS, Snehalaya now serves more than 19,000 beneficiaries each year running 22 projects across four key areas: education, healthcare, rehabilitation and awareness. Its services are primarily for women and children, LGBT communities affected by poverty, and the commercial sex industry. Part of its work includes helping to end human trafficking, improve education for deprived children and campaigning for justice to bring rescue, rights and rehabilitation to those that need it. 
Twitter Follow Recommendation #13: The Women's Foundation (@TWFHK) – Hong Kong
The Women's Foundation

is a non-profit organisation dedicated to improving the lives of women and girls in Hong Kong. The organisation aims to conduct groundbreaking research, to run innovative and impactful community programmes. It also engages in education and advocacy in the pursuit of three main goals: challenging gender stereotypes, empowering women in poverty to achieve a better quality of life for themselves and their families, and growing the number of women in decision-making and leadership positions. The organisation provides various training programmes on topics such as financial literacy and even offers scholarship schemes for girls to further their studies.
Twitter Follow Recommendation #14: UN Action (@UNAction) – Global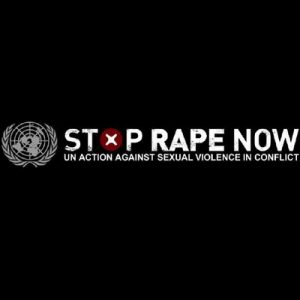 UN Action Against Sexual Violence in Conflict (UN Action) unites the work of 13 UN entities with the goal of ending sexual violence in conflict. It is a concerted effort by the UN system to improve coordination and accountability, amplify programming and advocacy, and support national efforts to prevent sexual violence and respond effectively to the needs of survivors. Part of its work includes calling on governments to take more action to stop rape and to work with other UN member entities to end rape. 
Twitter Follow Recommendation #15: Vermont Network Against Domestic and Sexual Violence (VT Network) (@VT_Network) – USA

Founded in 1986, VT Network is the leading voice on ending domestic and sexual violence in Vermont. Its members consist of 15 independent non-profit organisations all of which provide domestic and sexual violence advocacy to survivors of violence in Vermont. The VT Network supports its member organisations and their work with survivors of domestic and sexual violence through policy change, training and social change efforts to change the narrative of violence in Vermont. The purpose of the VT Network is to uproot the causes of violence and to build a world free of oppression where actions, beliefs and systems support all people to thrive.
Twitter Follow Recommendation #16: Viols Femmes Info (@Violsfemmesinfo) – France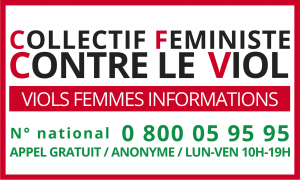 Viols Femmes Info was created in 1985 to react to rapes committed in public places in the Paris region, in the street or in public transport, in front of passive witnesses. The organisation aims to fight against intra-family or extra-family rape, act against all violence and sexual assault and contribute to an individual and collective awareness of what rape is: a crime whose roots lie in the inequality between women and men. The organisation also performs studies based on the appellants' testimony in order to raise awareness of the realities of sexual violence. It also provides counselling and training services.
---
Photo Credits:
Mariska Hargitay – From Wikipedia (By Joella Marano, CC BY-SA 2.0, https://en.wikipedia.org/wiki/Mariska_Hargitay#/media/File:Mariska_Hargitay_@_Make_Believe_On_Broadway_(cropped).jpg)
Jess Ladd – From Twitter (@JessicaHLadd)