Violence Against Women (VAW) is largely deemed a women's issue to be tackled by women and for women. However, VAW has a negative impact on entire communities and societies and is therefore impossible to eradicate without having men and boys on board efforts to do so. For this year's 16 Days of Activism against Gender-based Violence campaign, we present our third edition of  '16 Male Role Models Helping to Stop Violence Against Women' which features a diverse list of men who are doing their bit towards a more gender-equal world.
The men on this list believe that ending VAW is a fight and issue that should involve everyone and not just women. Many of these men are activists who have recognised that toxic masculinity and patriarchy are harmful to young boys and men. Some of them work directly with boys and men to empower them to prevent VAW from the roots. The list also looks at men who have spoken up against VAW through various mediums sch as the press, demonstrations, and music, using their voice to show their solidarity and bring issues of gender-based violence to the forefront.
In this post-Weinstein world where so many prominent men have been revealed as domestic abusers and sexual predators, we hope our third edition of 16 male role models against violence against women will provide living examples of positive masculinity that inspire and galvanise men and boys worldwide to become a part of the solution.
It's time to stop violence against women. Together.
Note: Information for all role model profiles is sourced via online research and is based on one or more news sources, articles and/or The Pixel Project's own interviews with them. The main articles/reports from which these profiles have been sourced can be directly accessed via the hyperlinked titles. Please do click through to learn more about these remarkable men.
Introduction by Regina Yau. Written, researched, and compiled by Denishia Rajendran. Additional research by Regina Yau
---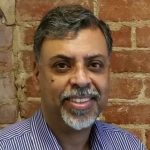 Abhijit Das is a founding member of the alliance on men and gender equality MASVAW in India and Director of CHSJ, an NGO that works to address masculinities and engaging men and boys in gender equality and health rights. He is a former co-chair of the MenEngage Alliance. In an interview with The Guardian UK on female infanticide, Das said: "We are a society dominated by norms … Men together can create new social norms. We believe that once men begin applying and understanding equity in their day-to-day relationships, then change will happen."
Note: In June 2020, the MenEngage Alliance informed us that they had made the difficult internal decision to terminate Dr Das from his role as Co-Chair of the alliance due to reports of misconduct. 
The Pixel Project always does our due diligence when selecting activists and advocates to highlight but also updates our articles as circumstances change. We thank MenEngage for contacting us with the update above.

Andrew D. Hanson is the Founder and Chairman of Men Against the Trafficking of Others (MATTOO) an anti-trafficking nonprofit organisation. After volunteering for a number of nonprofit organisations predominantly comprising of female volunteers, Hanson was astounded to find that there were a lack of men fighting against human-trafficking and took the decision to create MATOO in an attempt to get men more involved in combating human trafficking.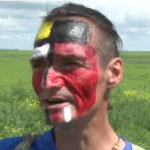 Brad Firth – a member of the Gwich'in First Nation who also goes by the name Caribou Legs – ran a 6,000-kilometre journey along the Trans-Canada Highway from May to November 2016 to raise awareness about the plight of Murdered and Missing Indigenous Women (MMIW) in Canada. He selected this route in order to travel along many of the same roads where many Indigenous women were last seen alive before going missing. In an interview with CTV Regina, he said: "I'm honouring all those missing and murdered women that went to the Pickton farm." This is in reference to the victims of serial killer Robert Pickton that were discovered on his British Columbia pig farm in 2007.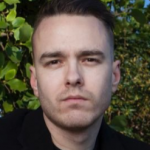 David Challen is currently fighting to appeal against his mother's conviction for murdering his father due to years of repeated emotional abuse faced by his mother. As part of his campaign, he has taken to various social media accounts in speaking out against domestic violence and calls for the end of this crime. Speaking to The Independent (UK), Challen said "This case is so important for thousands of victims who are voiceless who are suffering coercive control. Their abuse is not treated with the same severity as physical violence and the courts have exemplified that. We must capitalise on this moment."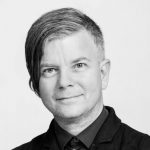 Henrik Marstal is a Danish blogger and author who considers himself a 'male feminist'. Marstal is one of the co-founders of the initiative known as the "Male Feminists of Europe", a platform that debates gender inequality issues. Through his blog, Marstal has written about issues related to gender, patriarchy and male privilege. During an interview with Cafebabel, Marstal said: "Many men and even male politicians in Denmark today are very aware of the necessity of the gender debate, but among many people "feminism" is still a dirty word, and "male feminists" are considered to be suffering from Stockholm Syndrome."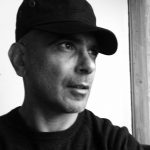 As the Executive Director of Acid Survivors Trust International (ASTI), Jaf Shah is part of a growing movement of activists and advocates working to end acid violence across the world. ASTI helps address the underlying root causes of acid violence and advocate for gender equality and the effective implementation of laws such as tightening controls on sales of acid and appropriate justice for survivors. In his interview with The Pixel Project, Shah observed that the victims of acid attacks are mostly women and girls. He said: "Violence often occurs as a result of domestic or land disputes, a violent act of revenge towards a girl or woman who has rejected a marriage proposal or spurned sexual advances".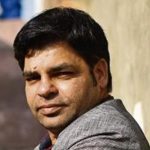 Currently reading law in India with the intention of taking up his wife's rape case, Jittender Chattar has vowed to bring his wife's rapists to justice. Prior to their marriage, his wife shared her harrowing experience as a rape survivor to Jittender, who chose to fight for his wife instead of casting her aside. Chattar shared his experience in fighting for justice through an op-ed in the Hidustan Times: "Two weeks after my first visit to my fiancee's home, I vowed to get her rapists punished". He has encouraged his wife to study law as well and the couple aim to eventually provide legal access to women of rural India.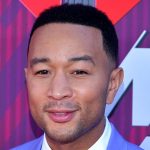 Music superstar John Legend has spent years using his voice and influence to campaign for gender equality and speak out against toxic masculinity. Speaking to W Magazine on the reports against Harvey Weinstein that fueled the #Metoo movement, he said: "These stories about Harvey are awful and despicable. But maybe the silver lining, if there is one, is that more women are speaking out about their experiences. As men we need to listen and support them."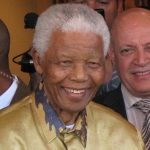 Throughout his entire political career, the late Nelson Mandela has not only fought for human rights but also women's rights because he recognised that the freedom and rights of women were imperative to the development and progress of equality. During South Africa's first National Women's Day, Mandela famously stated "As a tribute to the legions of women who navigated the path of fighting for justice before us, we ought to imprint in the supreme law of the land, firm principles upholding the rights of women."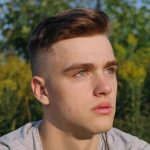 17-year-old Noah Abraham is a young leader at ManUp, a movement that encourages high school boys to reject toxic masculinity and learn about sexual consent in relationships. During an interview with Vice, Noah said: "If someone is being disrespectful or harassing a girl, I won't be a bystander and I will do what is right". He was inspired to join ManUp upon hearing the speech of a father of a rape victim. Part of the work that the movement is involved in is to teach boys to intervene as a bystander if they notice a problematic situation.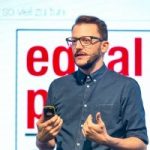 German digital and diversity consultant Robert Franken puts his professional skills to good use as a feminist ally and one of the co-founders of Male Feminists of Europe. Franken has repeatedly called for the dismantling of the system of patriarchy in favour of gender equality. Together with Henrik Mastal, his Danish co-founder, he urges European men to support gender equality and to be critical of toxic masculinity, including sexism and misogyny. In an interview with Cafebabel, Franken had this to say: "I believe that feminism is one of the most impactful movements when it comes down to discussing how we want to live and how we want to change our societies for the better. Men should seek an active role in these debates and become change-agents (and activists)."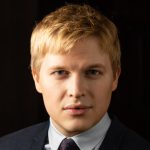 Ronan Farrow is one of the few male journalists working today who specialises in reporting on violence against women. His particular focus is in helping shine a light on the sexual assault and allegations of abuse against powerful American men, including Harvey Weinstein and Eric Schneiderman. In his recently-released book Catch and Kill, Farrow reports on how NBC News' leadership attempted to prevent investigations and reporting on Weinstein's history of raping, assaulting, and harassing women. His book also details how the leadership covered up a toxic company culture of covering up the abuse and harassment of female employees and staff. During an interview with NPR, Farrow said: "It kept me up at night that I was sitting on criminal evidence that suggested people were getting hurt in an ongoing way, and that maybe if I wasn't able to get this on air more people would get hurt."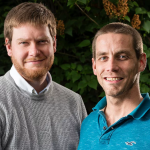 Just days after helping their mother and sister move out of the family home to escape from their emotionally abusive father, Ryan and Luke Hart received the news of their mother and sister's senseless murder by their father who then turned the gun on himself. Before their mother and sister's murders, the Hart brothers had looked for signs of physical abuse but did not categorise their father's emotionally abusive behaviour as domestic violence. Speaking to the Guardian, Luke said, "We thought, 'Well, he's not drunk and beating us every weekend, we're not failing at school, we don't have behavioural problems.' Those were the signs I was looking for…And because it hadn't happened, we didn't recognise our suffering, or that he was dangerous". Today, the brothers speak at conferences and events to raise awareness on domestic violence – specifically the less obvious forms of abuse including coercive control, emotional abuse and psychological abuse –  through their organisation coco awareness.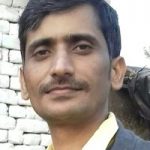 Shafiqur Rahman Khan is the CEO of Empower People, which aims to empower trafficking survivors, particularly bride trafficking, and operates in many regions throughout India. In 2019, Khan was selected as the winner of the Grinnell College Innovative and Social Justice Prize for his joint efforts with Empower People in eradicating bride trafficking in India. Together with Empower People, Khan has helped rehabilitate many survivors of bride trafficking, intervened in many honor killing cases and has even taken up domestic violence cases. In an interview with The Better India, Khan said, "Awareness and promotion of equality is necessary to tackle all the problems. Women empowerment is not different from community empowerment; we believe in community empowerment with a fifty percent leadership participation of women.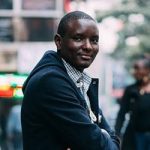 Tony Mwebia is a gender equality advocate who is committed to the fight against female genital mutilation (FGM), a practice that is still widespread in Kenya. He spearheads the Men End FGM campaign in which he writes a blog to spread the word on the need to end FGM. When sharing his experience in this flight with the World Health Organisation, Mwebia stated: "Sadly, men are made to believe that marrying an uncircumcised girl is like marrying a baby. […] We need to challenge this status quo. I urge the men to join in this fight, and together we can bring the generational change we yearn for."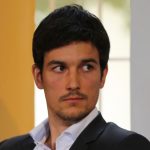 As one of the founders of the German thinktank Herr & Sperr, Vincent-Immanuel Herr is a strong advocate of gender equality. He was ranked as one of the most influential German feminists in 2016 and is one of four German ambassadors for the UN campaign #HeforShe. Speaking to Jetzt, Vincent said: "… many European problems could be solved more easily if we were to involve women better in finding these solutions."
---
Photo Credits:
Abhijit Das – From "Menengage.org"
Brad First – From "'Caribou Legs': Man running to honour missing, murdered indigenous women" (CTV News Canada)
David Challen – From Twitter (@David_Challen)
Henrik Marstal – From henrikmarstal.com  
Jaf Shah – Courtesy of Jaf Shah and Acid Survivors Trust International
Jittender Chattar – From "'I vowed to punish my wife's rapists,' says husband of rape survivor" (Hindustan Times/ Sanjeev Verma/HT PHOTO)
John Legend – From Wikipedia (By Toglenn – Own work, CC BY-SA 4.0, https://commons..wikipedia.org/w/index.php?curid=79169850)
Nelson Mandela – From Wikipedia (By South Africa The Good News / www.sagoodnews.co.za, CC BY 2.0, https://commons.wikimedia.org/w/index.php?curid=9423110)
Noah Abraham – From "Meet the 17-Year-Old Boy Calling Out His Classmates for Objectifying Women" (vice.com)
Robert Franken – From Male Feminists of Europe
Ronan Farrow – From Wikipedia (Fuzheado – Own work, CC BY-SA 4.0, https://commons.wikimedia.org/w/index.php?curid=69632438)
Ryan and Luke Hart – From cocoawareness.co.uk
Tony Mwebia – From Berkley Center for Religion, Peace & World Affairs (Georgetown University, Berkley Center for Religion, Peace & World Affairs)
Vincent-Immanuel Herr – From Wikipedia (Amrei-Marie – Eigenes Werk https://de.wikipedia.org/wiki/Vincent-Immanuel_Herr#/media/Datei:Vincent-Immanuel_Herr_2018.jpg)