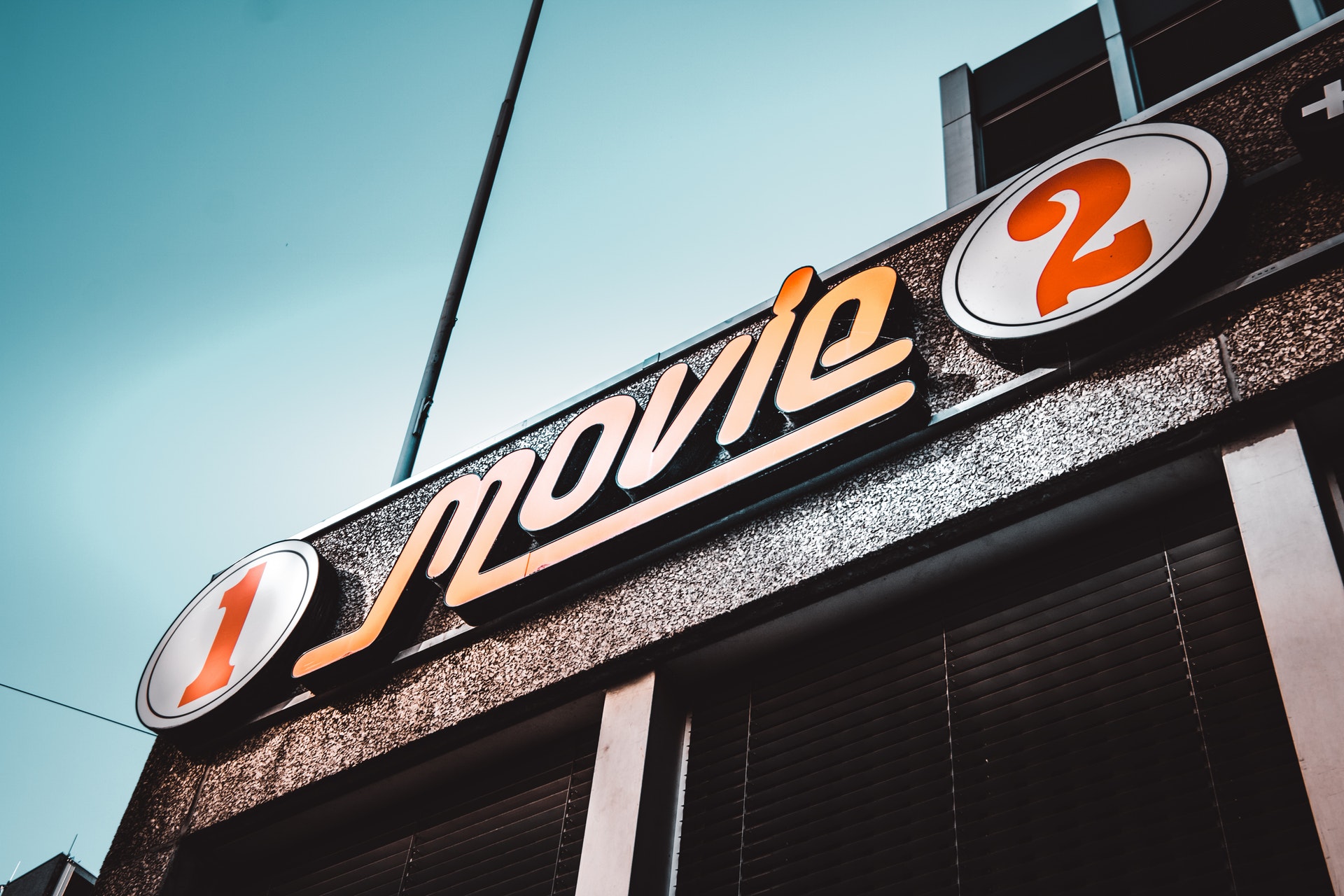 Welcome to The Pixel Project's 8th annual selection of powerful and thought-provoking films, documentaries and television shows from around the world that depict violence against women and girls (VAWG) in various forms.
Film has always been a particularly effective medium for teaching and learning and this is especially true in today's world of instant gratification where people want information and riveting entertainment at once and at the tip of their fingers. This is why several of the films and TV series on this year's list are available for streaming through on-demand services or are available on YouTube or Vimeo.
In the wake of the #MeToo movement, 2018 and 2019 have been stellar years for documentaries and commercial films and series that depict VAWG; this year, most of the entries on the list are not more than three years old. These films and series examine, sometimes in new and unique ways, the causes of violence, try to find solutions, and confront viewers with questions of their own world views.
We hope that these films and series not only bring you more understanding about the various forms of violence that still exist in the world but also inspire you to take some kind of action in your own community to put an end to it.
Introduction by Anushia Kandasivam and Regina Yau. Written and compiled by Anushia Kandasivam.
---
Film Selection #1: A Piece of Me (2019)
A unique take on the issue of female genital mutilation (FGM), A Piece of Me stays away from portraying survivors as helpless victims and makes clear that FGM is only one part of these women's stories. The film follows three Ethiopian women – Zahra Mohammed Ahmed, Abida Dawud and Khadija Mohammed – as they share their journeys and their activism, and celebrates them as the heroes of their own stories.
Film Selection #2: A Thousand Girls Like Me (2018)
Khatera Golzad, 23, is the first woman in Afghanistan to bring a case of incest to trial. This documentary follows her fight to seek justice for years of sexual abuse inflicted on her by her father, Halim, and to protect her children who are the result of the abuse. Though Khatera is accused of lying and is forced into hiding after receiving death threats from her uncles, she will not give up. Directed by a woman, this film not only shows a brave woman's journey but also sheds light on the faulty judicial system and the women it rarely protects.
Film Selection #3: America's Child Brides (2019)
In this documentary, BBC3 examines the loopholes in laws and policies in certain states of the USA that allow child marriage, including a 'marry-your-rapist' loophole that allows girls under 16 to marry if they are pregnant and have a parent's consent. Featuring candid conversations with survivors, the men who married them, and families, this film raises difficult questions about the intersection of child rights, personal choice, religion and the law.
Film Selection #4: Bou (Bride) (2017)
This short documentary tells the story of Roima Yunus who was only 11 when she fled her village and ended up in the hands of traffickers. Through her, the film explores the issue of the trafficking of young Rohingya girls from Myanmar to be sold as child brides to Rohingya men in Malaysia. It also offers a unique insight into the minds of the men who buy these children.
Film Selection #5: Child Mother (2016)
"I was very sorry that I never had the chance to be a young, single woman who could marry whoever she wants, whenever she wants." Child Mother depicts intimate conversations between mothers and their families in Jewish communities in Yemen and Morocco which reveal the histories of the women, now old, who were forced into marriage as young children. Unable to resist the culturally sanctioned custom, these women lived hard lives and never had the chance to share their stories and feelings until now. The film also explores how such deep traumas can impact a whole family,  the pain being passed on through generations with the danger of never being addressed.
Film Selection #6: I am Jane Doe (2017)
I am Jane Doe chronicles the legal battle that several American mothers are waging on behalf of their middle-school daughters, who were trafficked for commercial sex on Backpage.com, the classified advertising website formerly owned by the Village Voice. Backpage.com and affiliated websites were seized in April 2018 by the FBI but investigations and legal actions are still ongoing against it. This documentary tells the stories not only of the children and families affected by human trafficking but also that of the lawyers, judges and special interest groups that hail from all over the US. The film, narrated by Jessica Chastain, is available on Netflix.
Film Selection #7: I Am Not An Easy Man (2018)
A romantic comedy might be a strange choice for this list but I Am Not An Easy Man (Je ne suis pas un homme facile) is not your typical meet-cute, will-they-won't-they affair. On the surface a comedy, this Netflix original is about Damien, a shameless chauvinist, getting his come-uppance after he hits his head and wakes up in a world where gender roles are flipped. Watching Damien react to situations where women are in charge and men are expected to be subservient is at first funny and then watching him deal with everyday aggressions and micro-aggressions such as workplace sexual harassment, street harassment, body shaming and being expected to owe sex to women is jarring and thought-provoking. This film brings interesting and surprising insights to how people see gender roles and stereotypes, and how social norms and expectations shape our world view and every moment of our lives, whether we realise it or not.
Film Selection #8: Inside the Secret World of Incels (2019)
Incels – short for 'involuntary celibates' – are a global online community of sexually frustrated young men. The community became widely known after the 2014 mass killing perpetrated by one such young man, Elliot Rodger, who wanted to 'punish women for not finding him sexually attractive'. This documentary uses the personal stories of three men who identify as incels to show how an online ideology can push young men into disturbing behaviour, and also tries to unearth some of the reasons for incels' existence – many feel alienated and are enduring difficulties such as mental health issues, autism or a traumatic upbringing.
Film Selection #9: In the Name of Your Daughter (2018)
When 'cutting season' comes around in December in Tanzania, girls, some as young as eight, face a terrible choice: submit to female genital mutilation (FGM) or run away and perhaps never see their families again. In the Name of Your Daughter follows the feisty 12-year-old Rosie Makore who fled FGM and the child marriage that would have inevitably followed. It also tells the story of the Safe House that offers shelter and protection to girls, and the activists who try to fight the ancient practice and the police officers who crack down on parents and cutters.
Film Selection #10: Lorena (2019)
Everyone knows the story of Lorena Bobbit who, on a June night in 1993, cut off her husband's penis with a kitchen knife and threw it out of the window as she was driving away from their house. But because the scandal and media sensation overpowered everything that followed, almost nobody knows why she did it. This three-part documentary series goes behind that story into the trials that followed – both Lorena's and her husband John Wayne Bobbit's, whom Lorena accused of physically, sexually and emotionally abusing her for years.
Film Selection #11: Laloran Justisa (2019)
Laloran Justisa (Waves of Justice) is a Tetun-language telenovela-style TV series commissioned by NGOs and the European Union to educate viewers about human rights and to try to combat the growing epidemic of domestic violence in Timor Leste. The law and order drama centres on a young woman lawyer working to defend the human rights of her clients and uses themes of family tensions, football, and love stories to bring to light issues of justice and democracy. Accompanying the series is the Laloran Justisa manual which seeks to teach people about their fundamental rights and freedoms in simple terms.
Film Selection #12: Mother, Daughter, Sister (2018)
Mother, Daughter, Sister exposes the Burmese military's use of rape as a weapon of war and gives voice to Kachin and Rohingya women calling for an end to sexual violence in conflict. The film tells the stories of four courageous women – a teenage survivor, the mother and sister of a two school teachers who were raped and killed, and a volunteer counsellor working with survivors in a refugee camp. It explores how far-reaching the impact of sexual violence on communities can be.
Film Selection #13: Pecah Lobang (Busted) (2008)
Shot in the red light district of Kuala Lumpur, the capital city of Malaysia, this short film follows Natasha, a Muslim who refuses to live as a man. Unable to secure employment because of discrimination, she has turned to sex work and lives in constant fear of the police and religious authorities. While Pecah Lobang is about what it's like to be a transgender person in Malaysia, a country which is still religiously and morally conservative despite rapid modernisation in the cities. It also tries to address how the country views its transgender and transsexual communities and why it treats them the way it does.
Film Selection #14:  Quantum Leap (1989 – 1993)
This early-90s TV staple follows physicist Dr Sam Beckett as he travels through time attempting to return to his present after a time-travel experiment gone wrong – but not before he spends each episode in the body of a different person trying to alter events for the better. A fun sci-fi romp, the series also addresses some fundamental issues of gender inequalities and violence against women in several episodes where Dr Beckett inhabits the body of a woman or has to help women. Surprisingly forward-thinking for its time and still very much relevant today, the series is certainly worth revisiting as an interesting insight into the feminism of the early 1990s.
Film Selection #15: Unbelievable (2019)
"Even with people you can trust, if the truth is inconvenient, they don't believe it." This Netflix limited series is a police procedural about two detectives investigating a series of rapes but it is also the story of the survivors. Gritty and sometimes shocking, it shows in detail the excruciating process of questioning the victims and survivors go through, telling their stories and living through the trauma again and again. Based on a 2015 article that was published as an examination of abuses of power, it also delves into what happens when a victim is not believed even by those closest to her and how mistakes are so easily made by authorities when examining such heinous crimes.
Film Selection #16: Zero Impunity (2019)
This documentary was created by the people behind the transmedia social impact project, Zero Impunity, which fights against impunity for sexual violence in armed conflict. Using live action and animation, the film brings to light and explains the actions of governments and authorities around the world that amount to war crimes. Meant to work as a tool and a "peaceful weapon to resonate the voices of survivors and activists working in the field to change policies and attitudes", the film calls out international organisations and is a rallying call for ordinary people to speak out against impunity.
---
All pictures used are Creative Commons images (from top to bottom):
Picture 1: Photo by Louis from Pexels