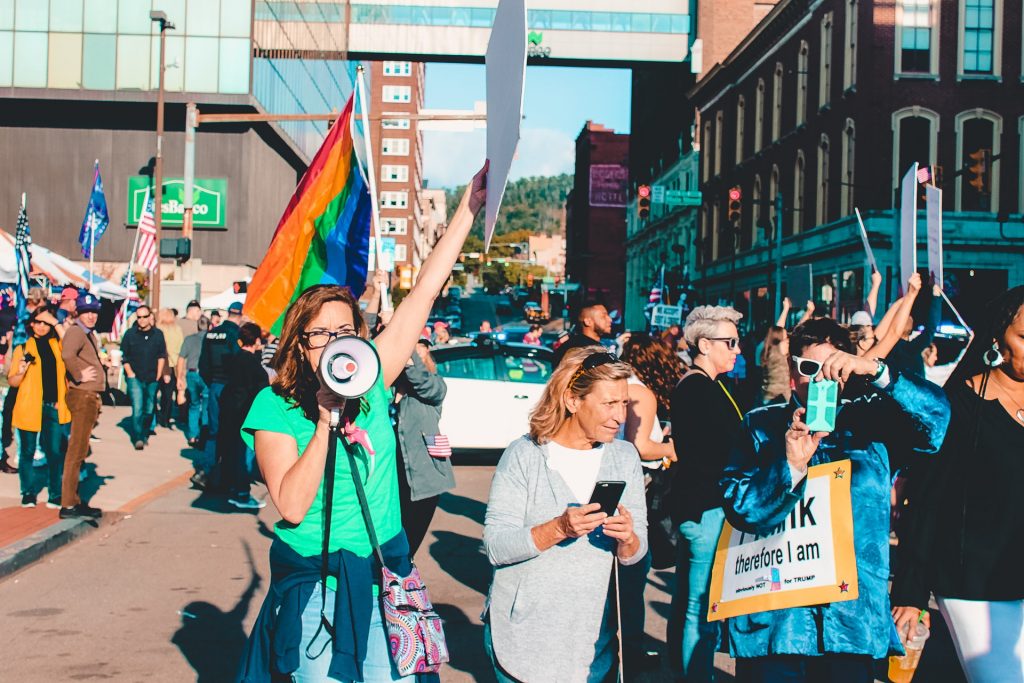 Every year, we at The Pixel Project come across a wide variety of innovative and powerful campaigns tackling Violence Against Women (VAW) by our fellow activists and non-profits from around the globe, and 2019 is no exception. Some of the campaigns work to educate and empower underserved communities, while others provide a platform for survivors to speak out and hold abusers accountable.
We acknowledge that anti-VAW campaigners put themselves in perilous situations to advocate for the safety of others and we are immeasurably grateful for their bravery. From women marching the streets to women combating harassment online, each and every action, large or small, counts.
So today, in honour of all VAW activists, nonprofits and grassroots groups who toil in thankless situations to bring about positive change to the lives of women and girls facing violence, we present 16 of the most striking campaigns/programmes we have come across in 2019.
What these campaigns have in common are:
The built-in "water-cooler" factor that gets the community buzzing about the campaign and, by extension, the issue of VAW.
A good sense of what works in and for the culture and community where the activist/nonprofit/grassroots group is trying to effect change.
We hope that these campaigns and initiatives inspire you to take action and get on board the cause to end VAW.
It's time to stop violence against women. Together.
Note: Information for all campaigns is sourced via online research and is based on one or more news sources and articles. The main articles/reports from which these profiles have been sourced can be directly accessed via the hyperlinked titles. Please do click through to learn more about these remarkable campaigns.
Introduction by Regina Yau. Written by Samantha Joseph. Researched and compiled by Morana Morasic and Regina Yau
---
Croatian campaigners speak out against 'obstetric violence', where women are given procedures and surgeries related to miscarriages, pregnancies, and reproductive organs without anaesthetic because women's pain or complaints of pain are not to be taken as seriously as men's. After an opposition MP spoke up about her brutal experience during a miscarriage, hundreds of Croatian women spoke up, using #BreakTheSilence, leaving red handprints in public spaces, and providing testimonies to be handed to the health ministry.
In France, the magnitude of sexual harrasment faced by women on the Metro has spawned its own hashtag: #BalanceTonMetro (Denounce Your Metro). Started by Anaïs Leleux, a member of NousToutes, a community that fights gender-based violence, the hashtag quickly caught on, with women speaking up about their own harrowing experiences and condemning the inaction of the public transport authority (RATP).
Watchdog bloggers are keeping an eye on sexual misconduct and abuse of power in churches by providing platforms for victims of abuse to speak out against their abusers, often pastors or people of authority in the church system. Blogs like Wartburg Watch, Watch Keep, Stop Baptist Predators, and Spiritual Sounding Board help escalate incidents of sexual assault and abuse in churches into the public eye where they must face reckoning.
In Ethiopia, girls are often married off before their 18th birthday even though child marriage is illegal. One of the ways to ensure that girls are removed from this fate is to keep them in school and provide a source of income so that they are not seen as burdens to be sold off. A non-governmental organisation, The Population Council, has been giving solar lamps to young girls and their families, allowing them to use the lamps to make money in places where there is limited access to electricity, and having the families sign an agreement to allow them to finish school without marrying them off.
A trio of Albanian teenagers have created an app that helps provide access to support for victims of domestic violence. The GjejZa app will provide encouragement to abuse victims, connections to state officials to help them report, get restraining orders and access benefits, as well as advise on employment opportunities and shelters. The three 16-year-old girls won an international technology competition for their app, which is discreet and easily downloadable in a country where domestic violence is seen as common and a survey showed that one in two women in Albania suffered abuse last year.
Russian women are using selfies as a way to protest the country's lax domestic violence laws. Using the hashtag #IDidn'tWantToDie, human rights activist Alena Popova launched a campaign encouraging women to post selfies with the hashtag, and in some cases, use make-up to recreate injuries of domestic violence in the photos. Thousands of women responded – calling and demanding for new, stricter legislation in a country where 12000 to 14000 women die of domestic violence every year.
A group of young women in Bengaluru took their protest of sexual harrassment to the streets as part of the 'I Never Asked For It' walk. Carrying clothes that they wore when they were sexually harassed, a group of youngsters walked through Bengaluru to create awareness of sexual harassment and crimes against women. The walk was initiated by Blank Noise, a not-for-profit women's rights organisation.
High rates of poverty in Guatemala affect women and girls the most – leading to a high number of child marriages, especially amongst the indigenous people. The Women's Justice Initiative works with underserved communities through their advocates to prevent child marriages through programmes and workshops that help the girls understand that they have a right to be treated as equal to boys and have access to education, and legal counsel to support them in making the right choice.
Victims of bride kidnapping in Kyrgyzstan are given a platform to protest through a series of events, including a fashion show by designer Zamira Moldosheva. Although illegal, abducting young women and forcing them to marry sometimes unknown men so as not to bring shame to the family is still seen as a mark of 'tribal prestige', and according to UNDP data, around 14 percent of women under the age of 24 are forced into marriages in this manner.
One woman in Mexico has taken on the responsibility of tracking down every murder of a woman or girl that occurs in Mexico by aggregating news reports. Maria Salguero, who had worked on a map tracking disappeared people in Mexico, noticed an increase in violence and murder against women in the country. Over the last two years, she has built a data bank that has been referenced by newspapers and been invited to present her findings to the local governments.
A database tracking political violence targeting women has been set up by the Armed Conflict Location and Event Data Project (ACLED), collecting information from reports from Africa, southeast Asia, south Asia, the Middle East, south-eastern and eastern Europe and the Balkans.The group found that there was an uptick in violence in 2019, and this database provides a systematic method of comparison and collection to better understand why, how, and when acts of political violence against women are carried out.
University of the Philippines takes action in creating a safe space for students across the campus using a sports platform. The university's Center for Women's and Gender Studies worked together with the College of Human Kinetics, the UP Fighting Maroons Men's Basketball Team, and the UP Pep Squad to come up with a campaign against sexism, misogyny, and violence against women. Called #SafeCampusTo: UP Fight Against VAW, the campaign included university-wide activities such as workshops on gender sensitivity, sexual harrassment, and VAW; and banners across campus.
Women in Johannesburg led a protest against gender-based violence in a demand for corporate South Africa to contribute towards initiatives to stop GBV. Thousands gathered in front of the Johannesburg Stock Exchange in Sandton after reports that cases of sexual abuse and gender-based violence had increased by 4 percent annually in South Africa. Most victims are working class women, employed by companies that are listed on the stock exchange.
In a bid to draw attention to domestic violence against Aboriginal and Torres Strait Islander people, the first Strong Women Talking art exhibition was held in Queensland in 2019. Studies show that Aboriginal and Torres Strait Islander women are 32 times more likely to face hospitalisation from domestic violence as non-indigenous women. Featuring artwork from women who had participated in programmes and workshops by Strong Women Talking that aim to educate and empower women to break out of cycles of generational violence, the art exhibition is an opportunity for women to share and speak out about family abuse.
As a gentle pushback towards female genital mutilation (FGM) which affects a number of African, Asian and Middle Eastern communities, a group of Somali women have put on a play in Bristol. The play, 'Judging Without Knowing', intends to engage the issues faced by these communities that are 'constantly suspected of a crime because of your cultural background' from intrusive intervention of authorities, including police, school staff, and social workers.
The summer school holidays may be a time for youthful fun for some, but for others, it's the perfect time for their families to set them up for female genital mutilation (FGM) in Guinea. The practice of FGM during summer holidays started because the break gave the girls time to recover from the mutilation without questions asked. The Young Girl Leaders of Guinea Club is trying to raise awareness on social media platforms by warning girls to be on alert during the holidays, and to try to educate the mothers, aunts and grandmothers who are complicit in this practice. Despite FGM being against the law, 97 percent of women between the ages of 15 and 49 have undergone the process in Guinea.
---
All pictures used are Creative Commons images (from top to bottom):
Picture 1: Photo by Rosemary Ketchum from Pexels