Welcome to part two of our July 2019 Inspirational Interview with Annita Lucchesi.
Ms. Lucchesi serves as executive director of Sovereign Bodies Institute, a nonprofit research institute dedicated to building the capacity of Indigenous communities to respond to gender and sexual violence, and founded the Missing and Murdered Indigenous Women database. She is a Cheyenne descendant and a survivor of domestic and sexual violence, as well as trafficking. Annita earned a B.A. in geography from the University of California, Berkeley, an M.A. in American studies from Washington State University, and is pursuing a Ph.D. in geography at the University of Arizona, where she serves on the advisory board for the university's Gender Based Violence Consortium. She currently resides on Wiyot territory, in northern California.
In this part of the interview, Annita discusses SBI's community partnerships, what men and boys can do to end violence against women and the numerous ways allies can support Indigenous women and girls.
Part one of the interview was published July 28, 2019.
All pictures courtesy of Annita Lucchesi and Sovereign Bodies Institute.
---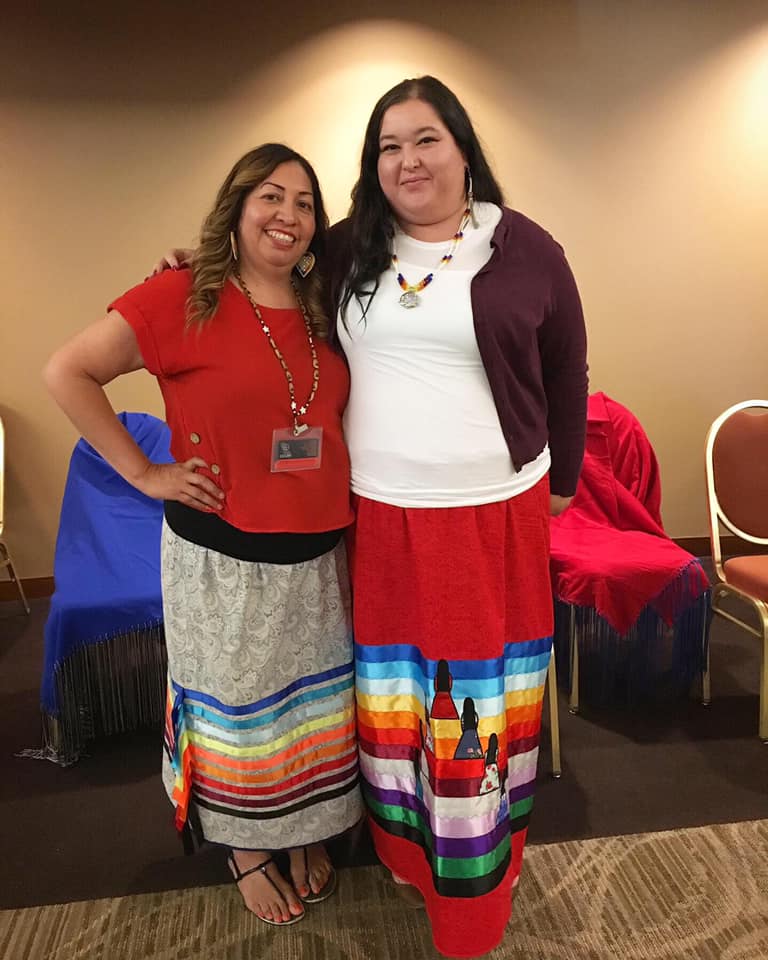 6. You're also the executive director of the Sovereign Bodies Institute (SBI), where the MMIW database is now located and which has a range of anti-Violence Against Women projects and programmes, including Uniting Against Femicide, Tribal Courts & MMIW and Supporting Survivors Of Campus Violence. Could you tell us more about SBI and the work that your team does?
SBI grew out of the need for a more formal home for the database, which serves as the backbone for all the work we do. We are a nonprofit Indigenous research institute doing capacity building research on gender and sexual violence against Indigenous peoples. There are teachings in the stories of MMIW that guide us in the projects we take on and the work we prioritise.
Right now, in addition to the database, we have:
four community partnerships that are the result of ongoing collaborations with tribal nations, Indigenous researchers, and grassroots communities;
four leading community researchers, all of whom are Indigenous women, that we support in their independent projects on gender and sexual violence in our communities;
three in-house research projects;
and we offer awards to Indigenous post-secondary students pursuing careers that work to end violence against Indigenous women.
The idea is to strengthen safety of Indigenous women through research grounded in our ways of knowing and lifeways, and to undertake projects that the community feels are important and that could be useful models to varying communities throughout the continent.
7. How do you think men and boys can help to end violence against women?
When I was experiencing life-threatening domestic violence, I had a best friend who was a man from my community; one day he told me, "I can't make you leave until you're ready, but I can stay here and protect you until then." He moved in and slept on our couch for months. He saved my life multiple times, and the database and SBI would not exist without him.
Men can be protectors and powerful forces of good, and he proved that to me. I think there are a lot of good men in our communities, who when called upon, would do the right thing to help someone. But unfortunately, most are quiet about it and will be a protector in a moment of crisis, but don't necessarily participate in the larger movement. It's time for that to change.
8. What are your plans for the MMIW database in the next 5 years, and do you or SBI have any upcoming new anti-violence against women initiatives?
SBI is still in our first year, and we are constantly growing. It's hard to even imagine what we might be doing five years from now, because I couldn't have imagined what we're doing now!
We do plan to launch a first of its kind data portal for the database in the near future, to make access and submissions easier. We also have multiple pending reports, toolkits, and books that we aim to release in the near future.
9. How can The Pixel Project's supporters engage with and support efforts to stop violence against Native/Indigenous women?
There is a role for everyone, no matter who you are or what your capabilities are. There are all sorts of Indigenous organisations doing good work on this issue that could use the support—financial, but also volunteer work. There are policymakers to contact about important legislation, like Savanna's Act and the reauthorization of the Violence Against Women Act (VAWA) with some of its new measures recognizing tribal sovereignty to protect our women from sexual violence.
There are media outlets that need encouragement to cover cases as they occur, and to uplift the voices of Indigenous women in their work. There are law enforcement agencies who need public pressure to respond to MMIW cases in a manner adequate and consistent with the law. There are communities that need grief counseling, and victims and families who need legal aid. Whatever your interest or means are, there is something for you to do.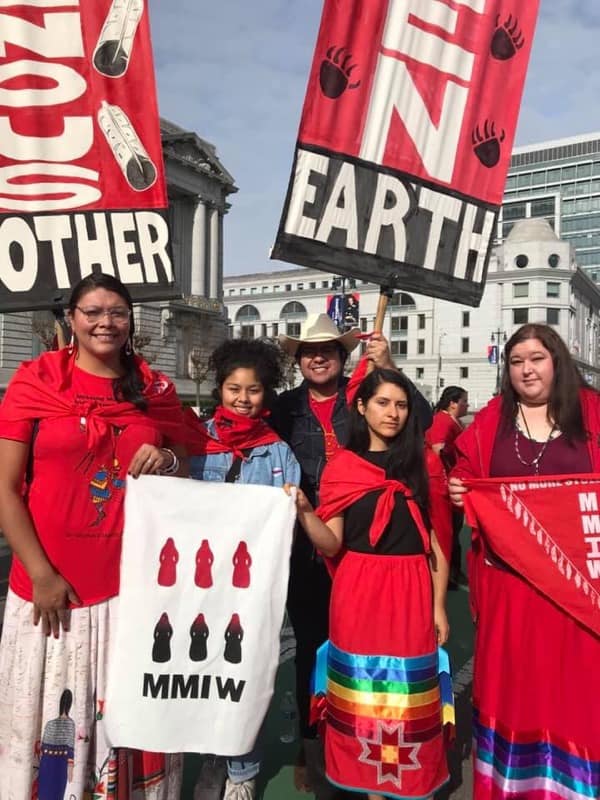 10. In your considered opinion, how can we end violence against women for good?
When we uplift the leadership of all women and girls, we all benefit and our communities are safer and healthier for everyone. When I say all women and girls, that includes incarcerated women and girls, trans women and girls, sex workers and victims of trafficking, women and girls of colour, Indigenous women and girls, poor women and girls, and unsheltered women and girls too.
Less than five years ago, I was getting beaten in broad daylight by the side of the road, and cars and cars drove past me. No one offered help, and no one called police. Now, I am working towards a Ph.D., started an international database and research institute that has become instrumental in working to end violence against Indigenous women, and use my voice and my institutional power to uplift women like me daily. Imagine if there were 4,000 of me, instead of 4,000 murdered and missing Indigenous women and girls? That's a possibility, but only if we actively honor the intelligence, creativity, drive, sisterhood and humanity of all women.