Welcome to part one of our Inspirational Interview with Daisy Coleman and Ella Fairon, two co-founders of SafeBAE, a student-focused, survivor-driven organisation in the United States whose mission is to raise awareness about sexual assault in middle and high schools and student's rights under Title IX, U.S. federal law.
At the young age of 14, Daisy was assaulted by her older brother's friend in Maryville, Missouri. The perpetrator and his friends coerced her to drink to the point of complete blackout, and after the assault, they left her outside her house in below freezing temperatures. She was then bullied at school and on social media, and her house was burned down. Considerable evidence was brought against the perpetrators, but because of suspected corruption, the charges were dropped. The group Anonymous then rallied on her behalf with #JusticeforDaisy, and Daisy sparked a national conversation about sexual assault.
After moving to a small town in Texas at the age of 14, Ella was beaten, drugged and raped by a peer. For weeks afterward, Ella was bullied and harassed by the perpetrator and his friends and was shamed for the assault committed against her. Ella's family moved back to California for her safety. By starting her own organisation, Buttervly, at her new high school, Ella took back her voice and began to advocate on behalf of herself and other survivors of sexual violence. Under Ella's leadership, the group created awareness projects and organised a Powder Puff Game called "Tackling Rape Culture."
Part two of Daisy and Ella's interview will be published 27 November 2017.
All pictures are courtesy of SafeBAE.
---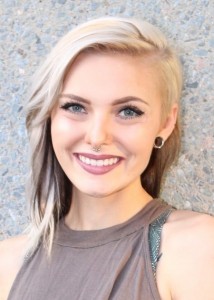 1. How did SafeBAE come to be founded?
Daisy: We all met through the making of the documentary "Audrie & Daisy" and wanted to start our own organisation specifically focused on sexual assault among teens. We saw so many national organisations and campaigns directed at college students, but nothing for high school or middle school, so we began collaborating with Shael Norris, who had experience in running a nonprofit focused on sexual violence and had gotten a small grant to focus on this work.  
Ella: Ultimately, we knew there would be a lot of attention from the success of the film and also that there were no other existing organisations out there doing this kind of work on a national level. We want to help bolster the small direct-service agencies around the country that do amazing work in schools every day, but have very limited and antiquated materials in our opinions. We wanted to produce materials FROM students, FOR students. And we wanted to remove any barriers from accessing those materials, so that students could freely use them as well, so we got the funding to make sure access to everything was free.
2. SafeBAE focuses on "rais[ing] awareness about sexual assault in middle and high schools and student's rights under Title IX." Can you tell us about your overall approach to the issue as an organisation and what makes it unique?
Daisy: One of the things that sets our organisation apart is that we are all young survivors talking about this issue from a personal perspective in an effort to prevent what happened to us from happening to anyone else (hence the name BAE – before anyone else). We really wanted other students to be aware of their Title IX rights, because that was one of the things that truly helped us later on in navigating our school's administrations. Once we learned about our rights, we could advocate for and demand them of our administrators.
Ella: Our approach in teaching kids about Title IX was to bring the language from the Department of Education down to being more easily understood and digestible for our age demographic. We created a video with young students sharing the information, as well as a poster/pamphlet for kids to read and distribute. These are things they can easily share on social media or in clubs, and all of them are free, so there is no barrier for students to access the materials.
3. Part of SafeBAE's mission is a focus on "preventing dating violence and sexual assault by giving students the tools to change peer culture." Could you tell us about the tools and approaches that SafeBAE has created and/or provided to students to achieve this?
Daisy: We really wanted to create as many videos as possible because we felt that this was the most accessible way to reach students. Our videos cover our stories, consent, bystander intervention, myths and  facts, Title IX, how to respond to and help survivors, etc.   
Ella: Some of the other tools we offer are social media campaigns, free posters, flyers, handouts, action ideas and memes, and we are partnering with another upcoming feature film related to these issues.
4. What are some of the particular challenges that SafeBAE has faced when educating teens about sexual assault and rape, and how has SafeBAE addressed these challenges?
Daisy: The single most difficult thing about discussing these issues is that in general MANY adults refuse to acknowledge that they're happening at all or among children this age. It makes it impossible for administrators to be open to new, effective educational materials and preventions because they are all so nervous about parents being outside of their offices with torches and pitchforks because they are corrupting their youth. 
It's so sad that as a society we can't just be honest and acknowledge that these things are happening, and they need to be addressed as early as possible. In the beginning, we just got invited to school by word of mouth. Many people had seen the documentary and were dying to have us come to their communities, often because they were parents who had experienced sexual violence in their youth and were so excited to see someone doing this work. 
We also encourage college students to go back to their alumni high schools to introduce our materials. The truth is that every school has a brave and fierce faculty member who can help, and EVERY kid knows who that person is. So, it's just a matter of getting our materials to the students and then empowering them to get the support of that person on staff who can help. 
There's always a way in; it's just a matter of helping the students believe they have the power to do it! One of our amazingly fierce BAE Breakers hit every wall imaginable in her school, so she just went to her local paper! She got the word out that she was getting shut down at every turn trying to start a Squad at her school, and boy, THAT got the attention of her superintendent and principal!  Shout out to Lhi!
Ella: We've seen such incredible changes in the last few years in how college campuses are dealing with these issues, but EVERYONE in post-secondary education will tell you that you cannot begin to address sexual assault, rape culture, consent, etc. as students are getting to college. That's WAY too late in their lives.  The culture is already so ingrained by then. And not everyone gets to go to college. This is something that has to be addressed as early as middle school, in small and age-appropriate ways that will lead to a much better and comprehensive understanding and true cultural change.
5. Both of you survived rape/sexual assault and fought back against the victim-blaming bullying and backlash that you each faced at school afterwards. You have both found the incredible strength to go on to campaign against teen dating violence and sexual assault, eventually leading to the founding of SafeBAE. What sustained each of you throughout your ordeals, and what would your advice to other teen survivors who are currently facing the same traumatic situation?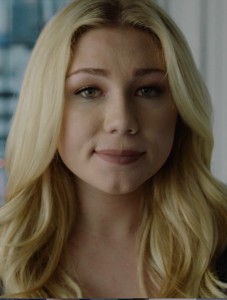 Daisy: We weren't always as healthy as we are now. 
Personally, it took me many years of family support, therapy and finding other survivors for me to find my strength and voice as an activist. When you're 14 and your whole life is your town/high school/peers and you really don't know much else of the larger world, you think that what has happened to you will define you forever and you'll never get away from the rumors and humiliation of everyone knowing. But as you get older, you realise there is so much else beyond those borders and so many other people like you, that you have an opportunity to reach out to those people and help let them know they're not alone and that the pain will get better.
Ella: I too did a ton of work in therapy and have an incredible family who never gave up on me, no matter how low I got. It was a really dark time and I spent so many years recovering, but to any other survivor out there, please just know that you will get through this and you will be stronger, and your voice is a crucial part of the HUGE revolution that is happening. 
Just look at the news every day now! Just in this past month, SO many perpetrators have been outed, survivors believed, and justice is happening! Maybe not in the traditional court, but in the cultural response. We're putting all perpetrators on notice, NO MORE. We will not be afraid. We will not hide our stories, and your career/life/future will be over if you victimize one more person!