Welcome to The Pixel Project's "30 For 30″ Father's Day Campaign 2016! In honour of Father's Day, we created this campaign:
To acknowledge the vital role dads play in families, cultures and communities worldwide.
To showcase men from different walks of life who are fabulous positive non-violent and non-sexist male role models.
To provide dads worldwide a positive platform to share ideas about stopping sexism, misogyny, and violence against women and girls.
This is our 5th annual 30 For 30 campaign and through it we will be publishing a short interview with a different Dad on each day of the month of June.
Our twenty seventh "30 For 30″ 2016 Dad is Michael Cheang from Malaysia.
__________________________________________________________________________________________
The Dad Bio
I am a journalist with a daily newspaper in Malaysia, specialising in entertainment and beverage news. I have a strong interest in all things pop culture, like Star Wars, Transformers, and so on. My daughter just turned two, so I'm trying to share this interest with her by getting her into Star Wars!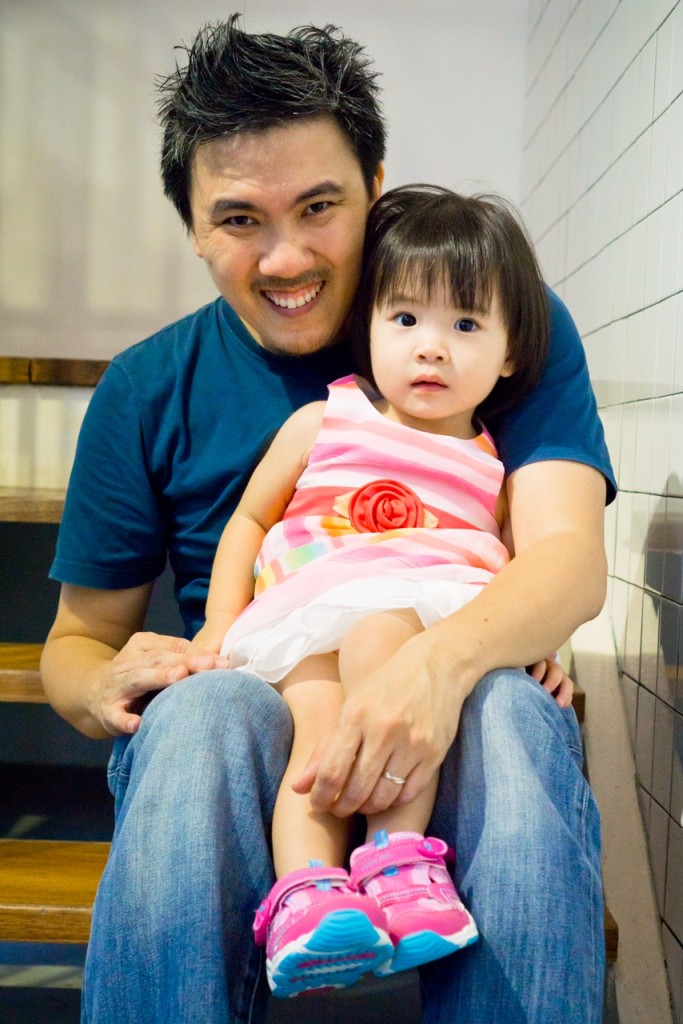 1. What is the best thing about being a dad?
It's coming home after a long day's work and having your kid run up to you excitedly and with a big smile, yelling "DADDY!"
2. A dad is usually the first male role model in a person's life and fathers do have a significant impact on their sons' attitude towards women and girls. How has your father influenced the way you see and treat women and girls?
My father has always treated my mother (and other women) with the utmost respect and love – never raising his voice against her, and always putting her first and foremost in his life.
From him, I've learnt to always respect women, and to never take the women in my life for granted, be it my mother, sister, or wife.
3. Communities and activists worldwide are starting to recognise that violence against women is not a "women's issue" but a human rights issue and that men play a role in stopping the violence. How do you think fathers and other male role models can help get young men and boys to take an interest in and step up to help prevent and stop violence against women?
I think education starts at home, and the way a father or husband treats the women in his life is very important in instilling a sense of respect and love in young men and boys. If a son sees his father hitting his mother often, then the son will grow up thinking it is okay to hit women.
A father has to take a stand against this sort of thing and be more proactive in educating his kids about violence against women, and that it is NOT okay to hit women (or even other men, for that matter). If the son should come across incidents like that and tell the father, the father should not brush it off as someone else's problem, and should instead educate the son properly on why it is wrong.