Welcome to The Pixel Project's annual 30 For 30 Father's Day campaign!
Why the "30 For 30" campaign?
We created this campaign:
To acknowledge the vital role Dads play in families, cultures and communities worldwide.
To showcase good men from different walks of life who are fabulous positive non-violent male role models.
How does "30 For 30" work?
30 For 30 is a marathon blogging campaign that gets 30 fathers from around the world to complete a mini written interview comprising 3 questions about the joys of being a Dad and how Dads can help prevent and stop violence against women in positive ways.*
These 30 interviews will be published throughout the month of June with one interview featured per day on our blog.
Why say "Dads"?
We say "Dads" because any man can become a father but it takes a great man to take on the awesome responsibility of being a Dad who is a positive non-violent, non-sexist male role model for the young people he raises and mentors!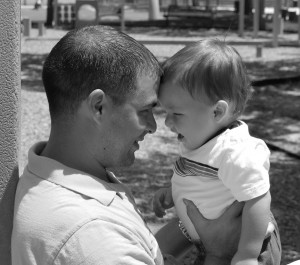 Conventional wisdom says that Dads are the biological fathers of the kids and young people whom they raise. However, we recognise that Dads come in many shapes and sizes. For many people, the Dad in their life could be their:
Stepfather
Adopted father
Much-older brother or male cousin
Uncle
Grandfather
Godfather
Coach
Teacher
Mentor
How Can I and/or my Dad participate in "30 For 30"?
The 30 For 30 campaign is a platform for Dads worldwide who support preventing and stopping violence against women to share their ideas, opinions and solutions for the issue.
So if you are a Dad who strongly believes in the cause and/or you have a Dad or husband/brother/cousin/friend (who is a Dad) who supports the cause, please consider participating as an interviewee. To participate, just click the link below to download the interview sheet:
All interview sheets need to be completed and submitted to us via email at info@thepixelproject.net or pixelprojectteam@gmail.com by 31 May 2019.
It's time to stop violence against women. Together.
——————————————————————————————-
* The Pixel Project reserves the right to select and edit interviews for the 30 For 30 campaign. Any interviews containing any form of hate and violence (in language or ideas) against any gender, sexual orientation, ethnicity, country, nationality, age group, social class etc will not be featured.