Welcome to The Pixel Project's "30 For 30″ Father's Day Campaign 2016! In honour of Father's Day, we created this campaign:
To acknowledge the vital role dads play in families, cultures and communities worldwide.
To showcase men from different walks of life who are fabulous positive non-violent and non-sexist male role models.
To provide dads worldwide a positive platform to share ideas about stopping sexism, misogyny, and violence against women and girls.
This is our 5th annual 30 For 30 campaign and through it we will be publishing a short interview with a different Dad on each day of the month of June.
Our fourth "30 For 30″ 2016 Dad is Bernardo Rosa Rodrigues from Portugal.
__________________________________________________________________________________________
The Dad Bio
I'm Portuguese and grew up in Portugal but left home to finish my studies in The Netherlands. From there I moved on to Rome, Jakarta, Brussels and Washington DC. I'm back in Brussels now, working in public affairs. I'm passionate about being a Dad and I spend most of my free time caring for my two daughters but can still find some time for rugby, which I've played for almost 30 years now, and to contribute to progressive political groups and campaigns.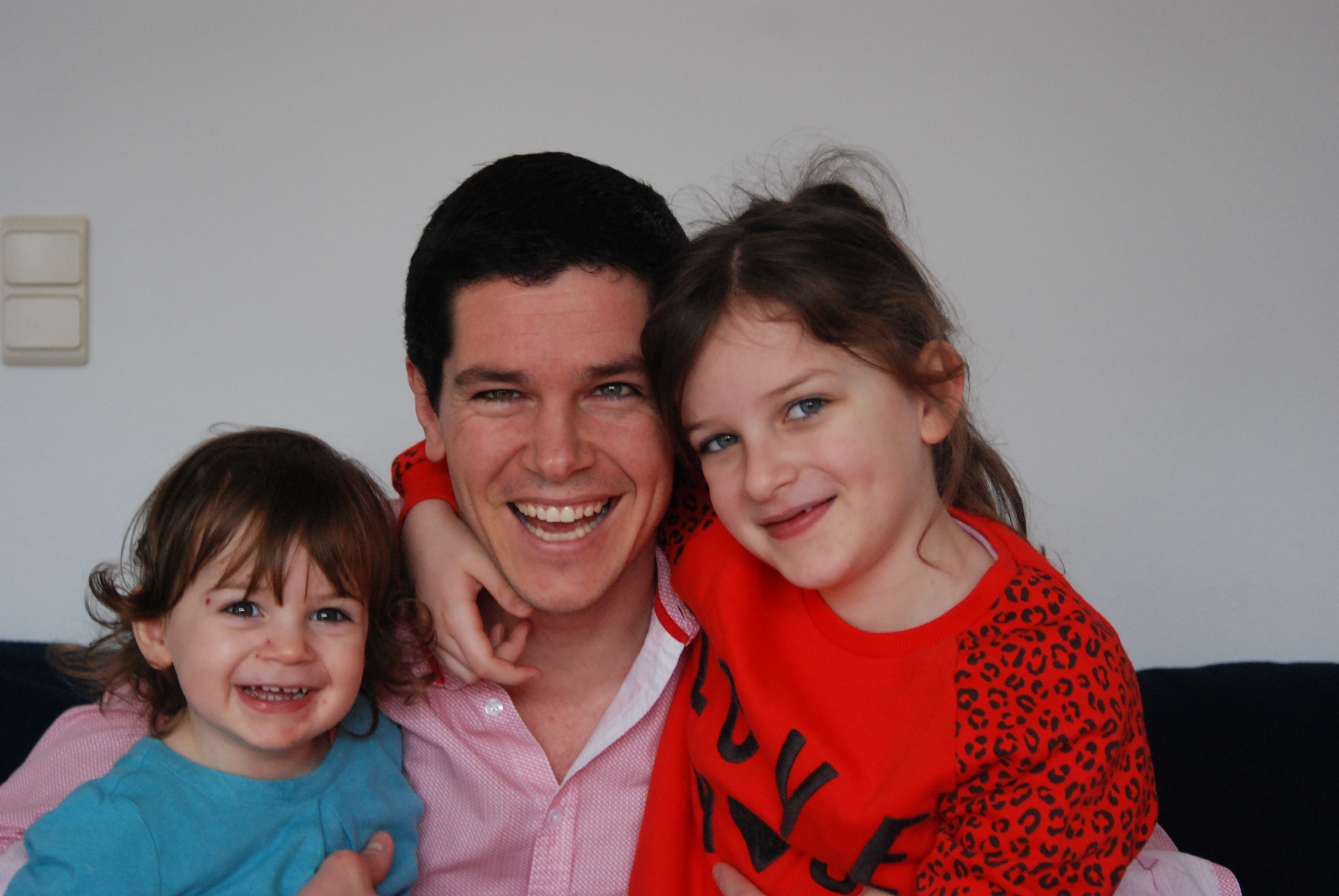 1. What is the best thing about being a dad?
Seeing them grow, learn, fall, and get back up. Figuring out when to help, when to let them get up by themselves and how proud you feel when they do. I never felt they were mine. They have their life to live and how daunting and wonderful it is to imagine the possibilities that lie ahead of them.
This is the best thing about being a dad: the privilege of being there to witness it all, seeing them grow, needing you less and less.
2. A dad is usually the first male role model in a person's life and fathers do have a significant impact on their sons' attitude towards women and girls. How has your father influenced the way you see and treat women and girls?
My father had a very old fashioned way to relate to women, very respectful and chivalrous. I learned I should open doors for women, walk them home and wait until they get in, that in a public place I should invite a woman to sit where she could see the room.
This was very important as a basis of respect but I also realised, very early on, that this was, to a considerable extent, based on an old-world view that saw women as vulnerable, almost child-like, with a different place in society.
I believe women are at least as strong and capable as men and that we men have had it good for hundreds of generations but it's now time to give up some of our privileges and make place for women's rightful place in society. Nonetheless, those first lessons my father taught me were a very important foundation.
3. Communities and activists worldwide are starting to recognise that violence against women is not a "women's issue" but a human rights issue and that men play a role in stopping the violence. How do you think fathers and other male role models can help get young men and boys to take an interest in and step up to help prevent and stop violence against women?
Children will act as their dads and role models whether it's abusing others, ignoring injustices or standing against abuse. So the first step is to set the example and treat all girls and women respectfully and as equals.
But the conversations need to change too. Young men need to be told that being a man is not about force or domination. It's about respecting others and not being afraid to stand up and call out abusive language or behaviour, even (especially!) in your own circles. Because it's time this stops being acceptable.