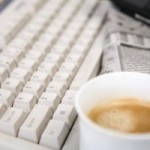 Welcome to the 82nd edition of The Pixel Project's VAW e-News Digest!
The April 2014 issue of Vogue Italia featured a controversial fashion editorial photographed by Steven Meisel entitled 'Horror Story.' Mimma Vigzelio argues, "Italian Vogue's domestic violence-themed cover story proves that fashion photography is a powerful medium which can carry important messages, but it should have been stripped of its commercial credits."
In La Rochelle, France, French police are taking DNA samples from more than 500 men in a rape case of a 16-year-old girl in a private Roman Catholic school that occurred in September 2013. Saliva samples will be taken from 475 students, 31 teachers, and 21 other adult males who were on the premises at the time. While the testing is voluntary, any male refusing to take part could come under suspicion.
Pope Francis denounced human trafficking as a crime against humanity Thursday, 10 April 2014, after meeting with four women who were trafficked and forced into prostitution. The pope met privately with freed sex slaves from his native Argentina, Chile, Hungary, and the Czech Republic. Three of them addressed the conference, which issued a final statement pledging to develop strategies to do more to prevent trafficking, care for victims, and help them reintegrate into society once freed.
Every contribution matters. If you have any news you'd like to share about violence against women, please email The Pixel Project at info@thepixelproject.net. If you prefer to receive up-to-the-minute news concerning violence against women, follow us on Twitter . It's time to stop violence against women together.
Best regards,
The Pixel Project Team
____________________________________________________________________________
Violence Against Women – General News
_____________________________________________________________________________
Domestic Violence
______________________________________________________________________________
Rape and Sexual Assault
______________________________________________________________________________
Sex/Human Trafficking
______________________________________________________________________________
Female Genital Mutilation
______________________________________________________________________________
Forced Marriage/Honour Killing
______________________________________________________________________________
Activism