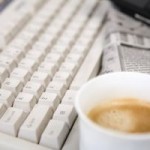 Welcome to the 81st edition of The Pixel Project's VAW e-News Digest!
The United Nations (UN) is sending Rashida Manjoo to the United Kingdom from March 31, 2014 to April 15, 2014 to study the pervasiveness of violence against women in the country. Ms. Manjoo, the UN Special Rapporteur on Violence Against Women, said, "Importantly, I will visit shelters to obtain first-hand information from individual survivors of gender-based violence."
Lebanon passes a law making domestic violence a criminal offense on April 1, 2014. The move comes after a years-long campaign by civil society groups in a sectarian Arab country steeped in conservatism. Large sectors of Lebanese society have traditionally regarded beatings of women and children as religiously and socially acceptable.
Activists marched in the Mozambican capital of Maputo on March 21, 2014 opposing a proposed legislation that includes an old law essentially giving rapists impunity if they marry their victims, even if it results in forced early marriage. Ernesto Lapapa, vice president of Mozambique's human rights and legality commission, said that protection of family honour came up frequently in opinion surveys as an important factor in support of the law.
Every contribution matters. If you have any news you'd like to share about violence against women, please email The Pixel Project at info@thepixelproject.net. If you prefer to receive up-to-the-minute news concerning violence against women, follow us on Twitter . It's time to stop violence against women together.
To help us keep our anti-Violence Against Women campaigns, programmes and projects alive and running, please consider donating just US$10 to our Celebrity Male Role Model Pixel Reveal campaign to raise US$1 million to be shared between the National Coalition Against Domestic Violence and The Pixel Project. Every dollar donated will reveal a pixel of a mystery portrait collage of celebrity male role models including a Nobel Laureate, a Pulitzer Prize winner, and a renowned Environmentalist.
Best regards,
The Pixel Project Team
_____________________________________________________________
Violence Against Women – General News
______________________________________________________________
Domestic Violence
_______________________________________________________________
Rape and Sexual Assault
________________________________________________________________
Sex/Human Trafficking
_________________________________________________________________
Female Genital Mutilation
__________________________________________________________________
Forced Marriage and Honour Killing
___________________________________________________________________
Activism