19 July 2013: The Pixel Project, the global virtual volunteer-led non-profit working to end Violence Against Women (VAW) worldwide and Microsoft Malaysia are proud to jointly announce the start of a brand new partnership which is part of The Pixel Project's first intake of Technology partners. This partnership will see Microsoft collaborating with The Pixel Project on a range of current and upcoming Pixel Project online campaigns and projects that are designed to raise awareness, funds and volunteer power for the movement to end Violence Against Women.
Microsoft will be contributing their world-class technology expertise, tools and development support to The Pixel Project's global campaigns. They will be collaborating with The Pixel Project to create online apps and virtual tools that will help facilitate social media campaigns, virtual communities and online fundraising initiatives.
Microsoft employees will also take an active role in helping raise awareness about VAW by participating in various Pixel Project activities including the Paint It Purple campaign for Domestic Violence Awareness Month, the "People and Pets say NO!" photo statement project and the "30 For 30" Father's Day blogging campaign celebrating fathers as male role models.
Regina Yau, Founder and President of The Pixel Project, said: "We are very excited about this new partnership with Microsoft as it is a natural fit with our focus on using online social media campaigning and new technologies to break new ground in educating and inspiring the global audience to support the end to VAW. We look forward to collaborating with Microsoft in the years to come as part of our efforts to harness the power of technology in service of the anti-VAW cause."
Carlos Lacerda, Managing Director of Microsoft Malaysia, said, "This partnership with The Pixel Project is especially meaningful for all of us here at Microsoft. As a company that highly values diversity, we recognise the vital role of women in business, family, and society-at-large, as well as the need to end this scourge of violence against women. We believe that the power of technology can be leveraged to help spread awareness and increase support momentum for this noble cause. We look forward to contributing our commitment and expertise to this important social initiative."
————————————————————————————————————–
For further information, please contact:
About The Pixel Project (www.thepixelproject.net)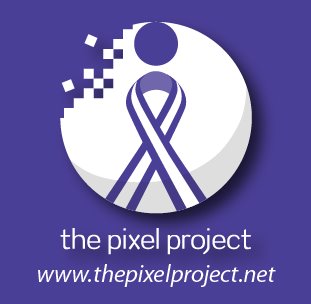 The Pixel Project is a complete virtual, volunteer-led global 501(c)3 nonprofit organisation whose mission is to raise awareness, funds and volunteer power for the cause to end violence against women using the power of the internet, social media, new technologies and popular culture/the arts. Their flagship project is to turbo-charge global awareness about VAW using social media while raising US$1 million for the U.S.A.'s National Coalition Against Domestic Violence, The Pixel Project and other anti-Violence Against Women nonprofits by getting a global audience to collectively unveil a million-pixel mystery collage of Celebrity Male Role Models at US$1 per pixel.
About Microsoft Corp (http://www.microsoft.com)

Founded in 1975, Microsoft (Nasdaq "MSFT") is the worldwide leader in software, services and solutions that help people and businesses realise their full potential.
For news about Microsoft in Malaysia, join the conversation on Twitter. Follow us at @MYMicrosoft